Best Practices | Marketing | Newsjacking
The massive Consumer Electronics Show in Las Vegas experienced a power outage. Crazy, right? All those gadgets and games gone dark! Ha. You can't make this stuff up. This, of course, was fodder for real-time commentary, newsjacking, and powerful thoughts about the people in Puerto Rico who have been without power for months.
Oxford Dictionaries announced the shortlist and winner of the Word of the Year for 2017 and I'm stunned that newsjacking, a marketing strategy I popularized, is on the list. Youthquake was selected as this year's Word of the Year and the shortlist includes Antifa , Broflake, Gorpcore, Kompromat, Milkshake Duck, Newsjacking, Unicorn, and White fragility.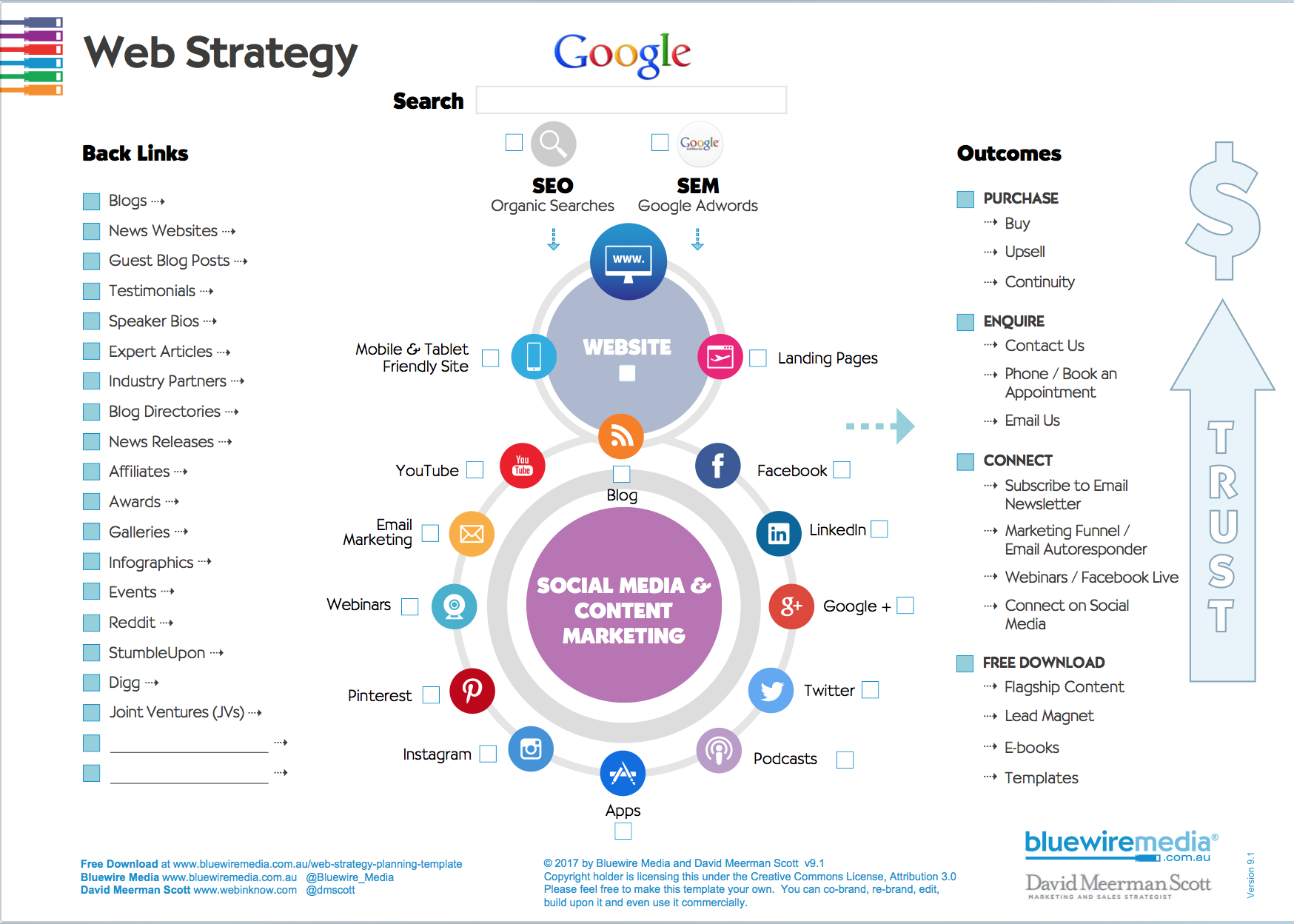 Your Essential Strategic Business Marketing Tool
Subscribe to the blog to get your free template.
Case Studies | Marketing | Newsjacking | Search Engine Marketing
Indago Digital, an Australia digital marketing agency, recently reviewed the various ways to build inbound links and put them into a clever Periodic Table of Link Building. The company says: "Our goal with the Periodic Table of Link Building is to help publishers focus on the fundamentals needed to achieve success by engaging with contextually relevant websites." I'm pleased to see that Newsjacking, a concept I pioneered, is one of most important elements in the table.
Case Studies | Newsjacking | Public Relations
"No child should be denied their education due to the length of their hair," says Chris Healy, co-founder of The Longhairs. As back to school season kicked in, Chris learned of several boys who were told to cut their hair based on school dress codes. This was just the sort of thing that The Longhairs community advocates for and is an excellent opportunity for newsjacking.
Business to Business | Case Studies | Newsjacking | Public Relations | Real-Time Marketing & PR | ebooks
Last month's massive WannaCry global coordinated ransomware attack affected thousands of business around the globe. At the time, the U.K.'s National Cyber Security Center issued warning about the possibility of another attack: "…it is important to understand that the way these attacks work means that compromises of machines and networks that have already occurred may not yet have been detected, and that existing infections from the malware can spread within networks."
Best Practices | Marketing | Newsjacking | Real-Time Marketing & PR
Most marketers are focused way too much on the future. They're only developing marketing plans and creating programs for next week, next month, and next year. The problem is that these people aren't taking advantage of what's happening right now, today, this moment. We need to develop some Marketing Mindfulness to reach buyers when they're ready.