Brand Journalism | Media Relations | Public Relations
In todays world of real-time communications, there are tons of channels that organizations can use to reach their audience directly with valuable online content -- videos, podcasts, ebooks, white papers, photos, infographics, and much more -- and then have that information shared in social networks. Yet many organizations are still acting as if the only way to reach an audience is to use the media as a mouthpiece.
Media Relations | Public Relations | Research and Analysis
Nike stoked controversy this week with a new advertisement in the company's ongoing "Just Do It" campaign featuring Colin Kaepernick, the NFL football player who in 2016 chose not to stand for the playing of the national anthem to protest racial injustice. The ad is a gutsy move by Nike because of the controversy surrounding Kaepernick.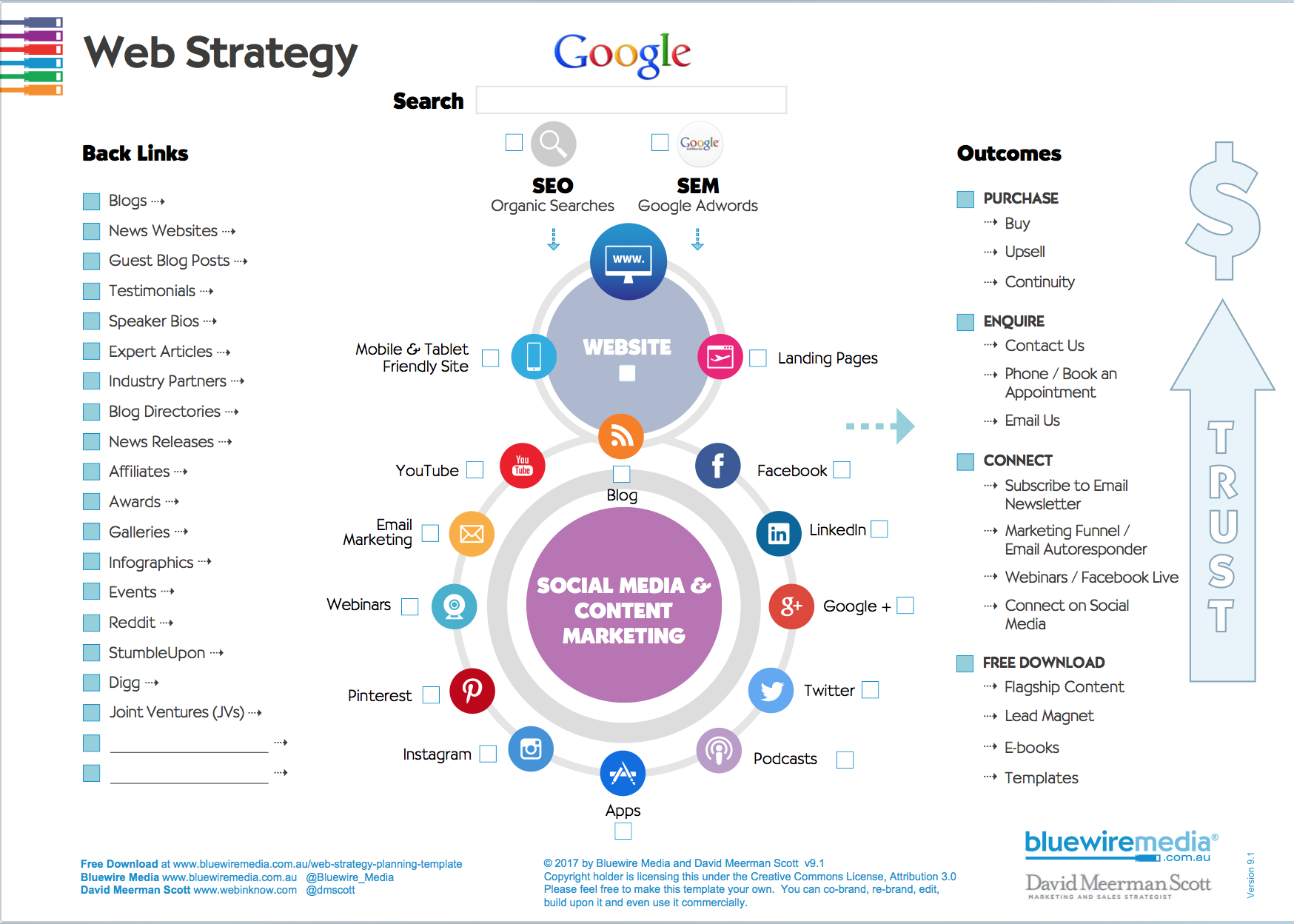 Your Essential Strategic Business Marketing Tool
Subscribe to the blog to get your free template.
Advertising | Case Studies | Facebook | Media Relations
Facebook has been in the news a lot in 2018, and it hasn't been good. First, the company was under fire for allowing Russian operatives to purchase Facebook ads to influence the 2016 U.S Presidential election. Then it emerged that Cambridge Analytica, a political data firm, gained access to private information on more than 50 million Facebook users. Yes, the problems were bad. But worse, Facebook hasn't been completely open and honest and transparent as these stories were breaking. I no longer trust Facebook.
Best Practices | Case Studies | Marketing | Media Relations | Newsjacking | Online Media Room | Public Relations
Some of your most important assets for securing interest in the media as well as educating your buyers are the experts who work at your organization. As a part of a virtual newsroom or other appropriate place on your site and blog, highlighting your employees is a great way to generate attention. When reporters are looking to quote someone in a story, having a name, photo, bio, and examples of content makes it much more likely they will want to conduct an interview. This is especially true when you are newsjacking.
Marketing | Media Relations | Twitter | Worst Practices
Today, the U.S. Olympic Committee pulled Boston's bid to host the 2024 Olympic Games after Boston mayor Marty Walsh said he would not sign the bid documents if they left city taxpayers vulnerable to cost overruns. The fascinating story behind the failed bid is of the importance of social media and how corporate entities and their big budget consultants frequently underestimate the power of a few people with keyboards to create a movement.
Best Practices | Brand Journalism | Case Studies | Marketing the Moon | Media Relations | Public Relations | Real-Time Marketing & PR
Jack King passed away last week at age 84. He was a marketing and public relations pioneer as important as Edward Bernays, David Ogilvy, Steve Jobs, and Walt Disney.