Advertising | Case Studies | Facebook | Social Media
Since the Facebook issues involving Cambridge Analytica and Russian Operatives have come to light, Facebook has been hard at work trying to earn back trust. The past few weeks have been busy for the company. Mark Zuckerberg testified in front of Congress, notices were sent to people like me whose data was compromised, and this week the company published what is for the secretive company a remarkably detailed set of Community Standards guidelines on what is and isn't allowed.
Best Practices | Case Studies | Facebook
Several years ago, I delivered a presentation in Tallinn, Estonia and I distinctly remember how plugged in the society was at the time. I enjoyed lighting fast free WiFi that was way better than what I had in Boston and the business leaders I met with were focused on digital first. We can all learn from the Estonia example, especially the way the country has deployed blockchain to manage healthcare and other aspects of everyday life.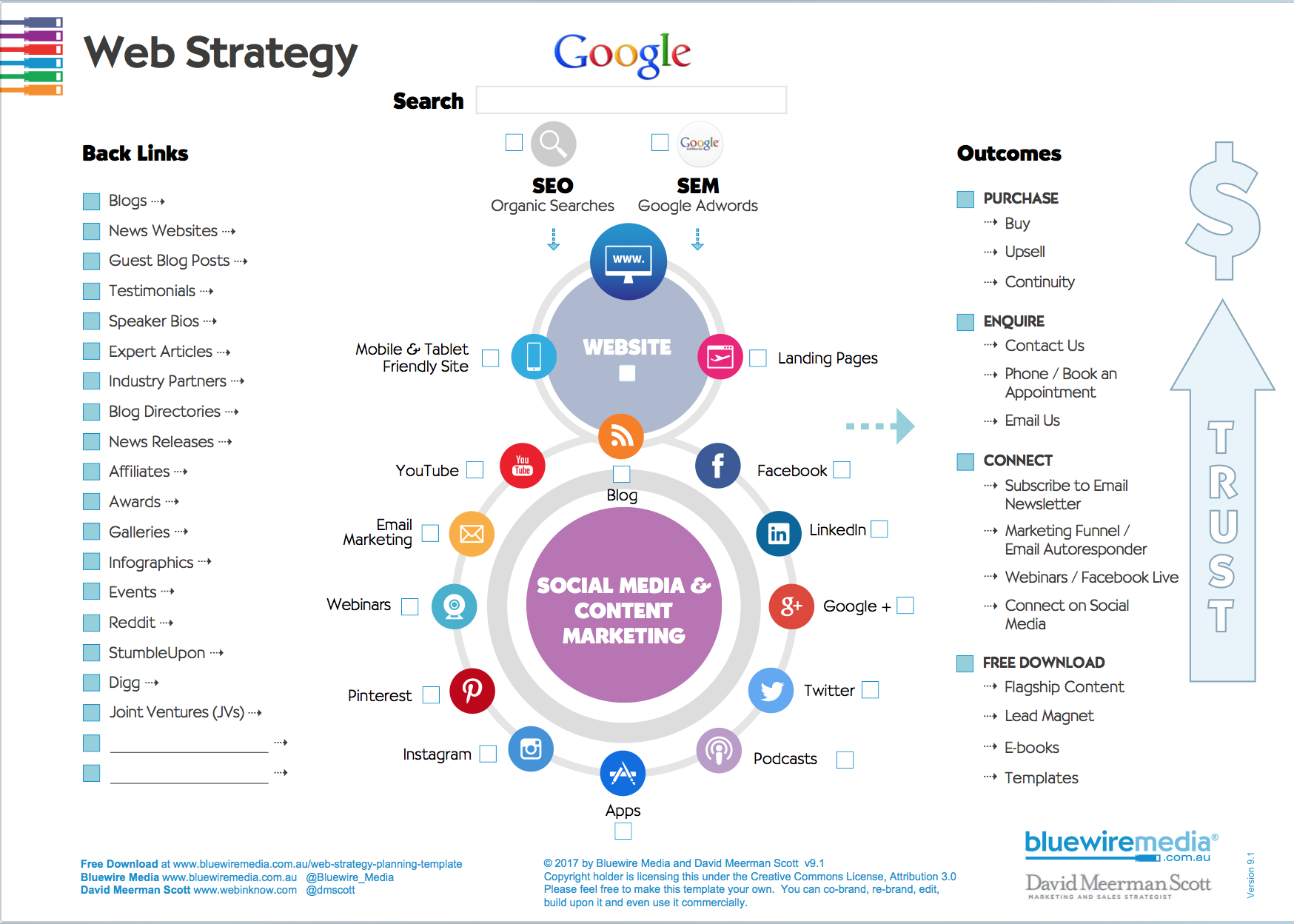 Your Essential Strategic Business Marketing Tool
Subscribe to the blog to get your free template.
Crowdsource | Facebook | Research and Analysis
Last week I wrote about my personal relationship with Facebook over the past decade. In my post I concluded I no longer trust the company. Many people jumped in who agree. Some wanted to know what we can do about it. Is there an alternative?
Advertising | Case Studies | Facebook | Media Relations
Facebook has been in the news a lot in 2018, and it hasn't been good. First, the company was under fire for allowing Russian operatives to purchase Facebook ads to influence the 2016 U.S Presidential election. Then it emerged that Cambridge Analytica, a political data firm, gained access to private information on more than 50 million Facebook users. Yes, the problems were bad. But worse, Facebook hasn't been completely open and honest and transparent as these stories were breaking. I no longer trust Facebook.
Facebook | Research and Analysis | Social Media | Worst Practices
Net neutrality is in the news, but an even bigger problem is looming, the increasing lack of content neutrality. The island mentality of the world's largest technology companies including Amazon, Apple, Facebook, and Google isn't getting nearly the debate that it should. These companies seem to be so focused on keeping users locked into their own content technology gardens that they threaten the easy use of their products and services.
Advertising | Best Practices | Case Studies | Facebook | Mobile applications
When Facebook launched its Facebook Live video-streaming app last year, I wrote about how important the new tool is for marketers. I shared how I streamed a 20-minute segment of my 2-hour talk about new marketing at the Tony Robbins Business Mastery event in Las Vegas. As people were seeing my live broadcast, they began to share on their own timelines and more and more people started to watch. Tony also shared with his nearly 2.5 million Facebook followers and soon there were over 10,000 people tuned into my Facebook Live broadcast.