Advertising | Brand Journalism | Buyer Persona | Marketing | YouTube
I really like the recent short film by Nike Mexico called Juntas Imparables ("Unstoppable Together"). The film showcases women overcoming obstacles to achieve their goals in a fun and humorous way. As such is an interesting example of how to appeal to a specific buyer persona.
Advertising | Best Practices | Marketing | New Rules of Marketing and PR | Worst Practices
Many people have asked me to sum up the ideas of my international bestseller The New Rules of Marketing and PR into just a few words.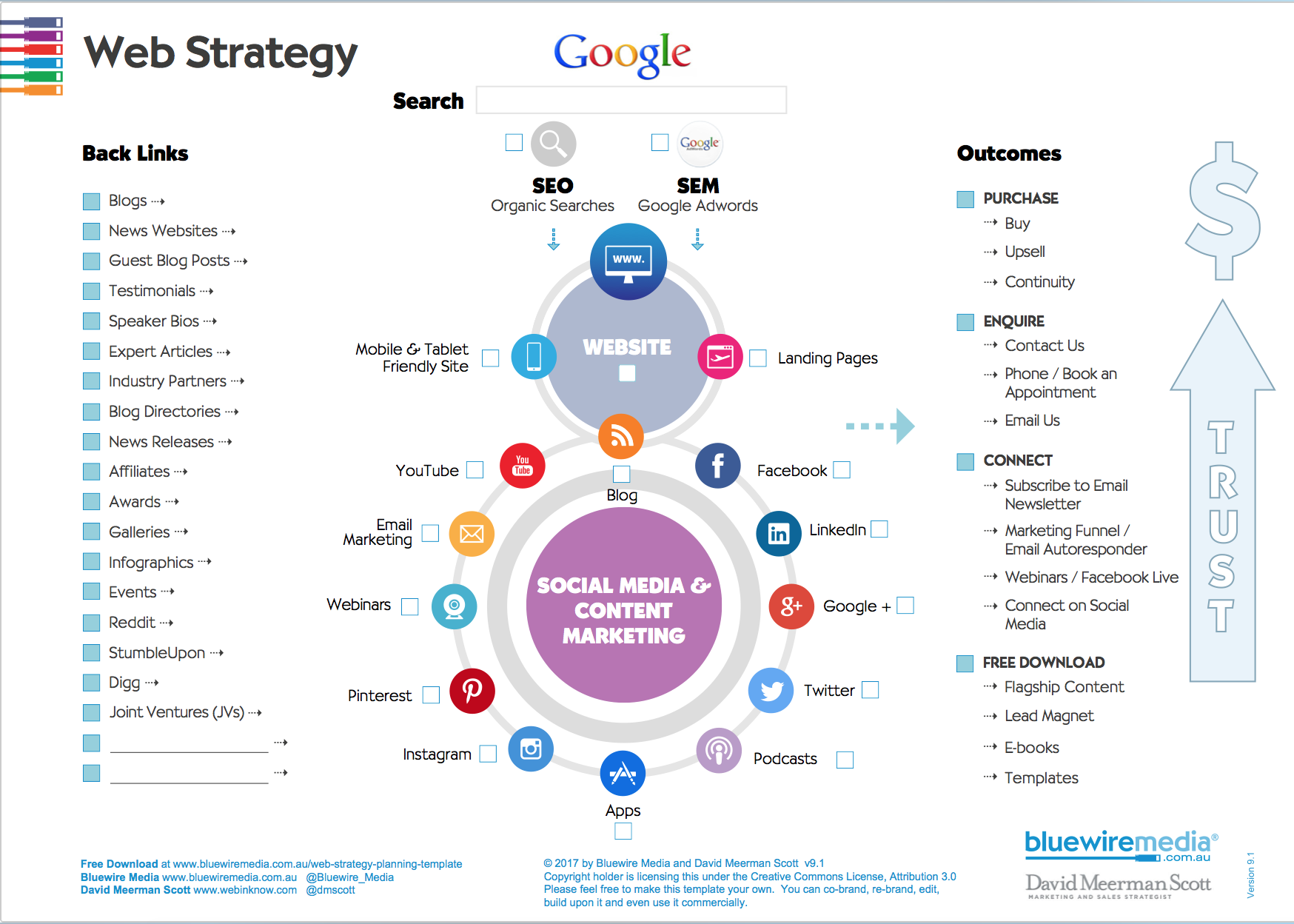 Your Essential Strategic Business Marketing Tool
Subscribe to the blog to get your free template.
Advertising | Marketing | Worst Practices | copywriting | writing
I love cheese of all kinds except the Pasteurized, Processed yellowish Cheese Food gunk that we here in the USA call "American Cheese". In my country this stuff, which is mass-produced in a factory, is often sold in individually packaged slices and is what McDonald's puts on their Big Mac sandwiches. It's as far from delicious natural cheeses like Gruyere and Brie and Cheddar as a my bike is from a 1961 Maserati 3500 GT Spyder by Vignale.
Advertising | Case Studies | Facebook | Social Media
Since the Facebook issues involving Cambridge Analytica and Russian Operatives have come to light, Facebook has been hard at work trying to earn back trust. The past few weeks have been busy for the company. Mark Zuckerberg testified in front of Congress, notices were sent to people like me whose data was compromised, and this week the company published what is for the secretive company a remarkably detailed set of Community Standards guidelines on what is and isn't allowed.
Advertising | Case Studies | Facebook | Media Relations
Facebook has been in the news a lot in 2018, and it hasn't been good. First, the company was under fire for allowing Russian operatives to purchase Facebook ads to influence the 2016 U.S Presidential election. Then it emerged that Cambridge Analytica, a political data firm, gained access to private information on more than 50 million Facebook users. Yes, the problems were bad. But worse, Facebook hasn't been completely open and honest and transparent as these stories were breaking. I no longer trust Facebook.
Many marketers obsess over the competitors and their work reflects that obsession. But this isn't the best approach to communicating to existing and potential customers. Advertising frequently includes comparison with the competition: Better, faster, cheaper!