Many marketers obsess over the competitors and their work reflects that obsession. But this isn't the best approach to communicating to existing and potential customers. Advertising frequently includes comparison with the competition: Better, faster, cheaper!
Advertising | Best Practices | Marketing
It's been reported that a 30-second 2018 Super Bowl television advertisement costs $5 million. Adding in a million dollars for production on top of that plus agencies and the internal resources dedicated to such advertising increases the cost to a minimum of $7 million. Yes, you will get seen. But is it worth it? Here are a few marketing strategies to consider that are likely to be more effective to market your company: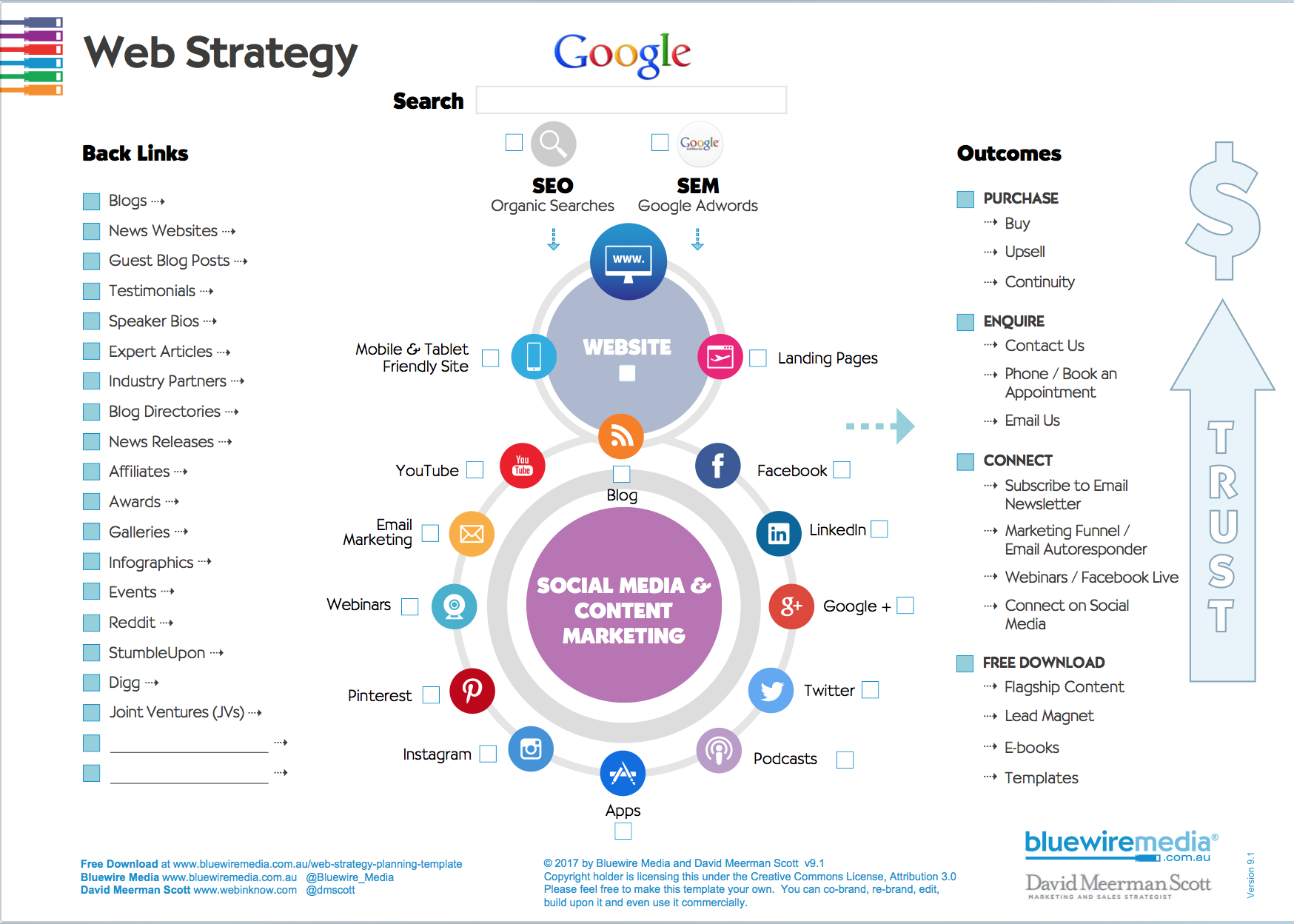 Your Essential Strategic Business Marketing Tool
Subscribe to the blog to get your free template.
Advertising | Marketing | Research and Analysis
I remember very clearly the moment in 1995 when I first saw a web page. I very quickly subscribed to a dial-up internet service and began thinking about the marketing aspects of the new technology. I sensed this would be big. More than twenty-five years later, marketing has gone through an enormous revolution as a result of the web. Recently, I've been thinking a lot about blockchain. I think the technology is coming to marketing soon and has potential to be just as revolutionary as the web has been.
Advertising | Best Practices | Marketing
I'm frequently asked about advertising on social media sites like Facebook, Twitter, and LinkedIn. While I'm convinced that creating original content and publishing it for free is the best strategy over the long term, I also believe there are times that the advertising programs offered by the social networks including Facebook ads, Twitter ads, LinkedIn ads, and other advertising programs make sense.
Advertising | Best Practices | Marketing | Search Engine Marketing
At IMPACT Live this summer, I very much enjoyed the talk Paul Roetzer delivered on artificial intelligence in marketing. I had been thinking about the topic a bit, but didn't know where to start learning. Paul, founder of both PR 20/20 and the Marketing Artificial Intelligence Institute, showed me the way. I was wary digging in on my own because AI in marketing has a lot hype right now, kind of like social media marketing did about ten years ago.
Advertising | Best Practices | Buyer Persona | Case Studies | Marketing | New Rules of Marketing and PR
Organizations filled with people who take the time to understand the needs of buyers they wish to reach, and then develop information to educate and inform those buyers, are more successful than organizations that just make stuff up. Buyer personas, the distinct demographic groupings of your potential customers, are critically important for successful marketing that leads to sales success.