Books | Marketing | Marketing Lessons from the Grateful Dead
Seth Godin's new book releases today. I received an early copy and read it in two sittings. Yes, I am a Seth Godin fan having read all his books and every blog post he's written since about 2004. This Is Marketing is Seth's best book because it's written for people who think they already know about marketing. It's written for today's era of polarization and spin. It's written to help us all get back to basics.
Best Practices | Personal branding | Public Speaking | Thought Leadership | Twitter
Gosh, most webinars are dreadfully boring! The presenter drones on and on and we curse the moment we chose to tune in. Maybe we stay on because of the promise of some good information to come, but it is frustrating. It doesn't have to be that bad! We can make webinars better! The key is to remember that when we present using virtual technology, we don't have the same emotional cues as we do when we are face-to-face with our audience.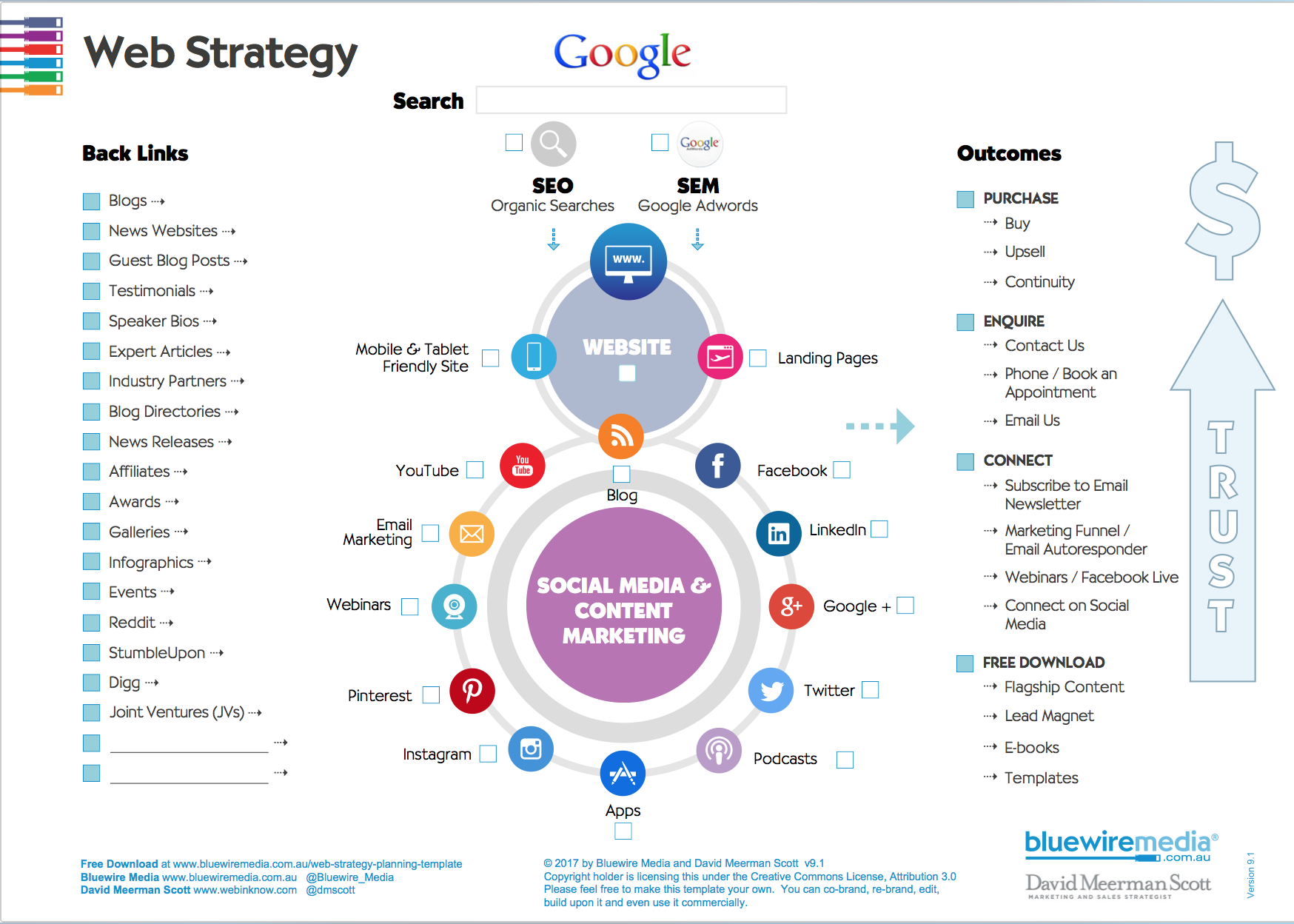 Your Essential Strategic Business Marketing Tool
Subscribe to the blog to get your free template.
Book Reviews | Personal branding | Social Media
Humans are hardwired to connect with each other using many different in-person cues including tone of voice, a lift of an eyebrow, a shake of the head, and other things we don't quite understand like air pressure changes. But the nuance, emotion, and detail that helps us to understand deeply is mostly lost in our virtual world of email, telephone, webcams, text messaging, and online content. That's a huge problem that leads to boredom, lack of clear communications, and perhaps even our increasingly polarized political world.
Best Practices | Personal branding | Social Media | Thought Leadership | writing
When I first entered the workforce upon graduation from university, my Wall Street job meant that I wear a suit and tie with polished shoes every day. But gradually, over the several decades since, dress codes for men and women began to relax, first with casual Friday and later with casual every day. I've noticed a similar trend in communications over roughly the same time period. Thanks to social media, many people and organizations have gradually adopted a more casual approach to business communications. I think this is an important development.
Marketing | Music | Sonic Branding
While most marketers understand visual branding with images, colors, logos, and the like as well as branding using the written word, very few of us understand that it is possible to create (and own the rights to) your own sounds and music that align perfectly with your brand attributes. My friend and collaborator Juanito Pascual and I delivered a talk on Sonic Branding at IMPACT Live in August 2018. This is the video from that talk.
Best Practices | Brand Journalism | Buyer Persona | Case Studies | Marketing | Master Newsjacking course | Social Media
Gosh I love when somebody takes my ideas and runs with them (pun alert) to grow their business. I recently caught up with Rebekah (Bek) Keat of Team Sirius Tri Club to learn about how she uses online content and social media to reach beginner and weekend warrior triathletes who want to know basic information. This approach to marketing by targeting a specific buyer persona has led to Team Sirius Tri Club growing from just 4 athletes to 240 in just under two years.