Best Practices | Business to Business | Marketing | Sales Strategies
Back in 2011, I visited Panama for the first time and it was a life changing adventure. Since then, I've been back every year. Not only that, I invested in an eco-preserve in order to protect over 10,000 acres of rainforest and I co-founded Geoversity and its annual conference called The Nature of Business. We're hard at work planning the next installment of this annual conference and this is your opportunity to be first in line for consideration to join us as one of just a few dozen global leaders in Panama February 5 - 10, 2019.
Best Practices | Sales Strategies | Social Media | Worst Practices
These days, when a potential customer begins the buying journey, he or she usually wants to learn more about their sales representative and the first place they are likely to go is LinkedIn. What will they find?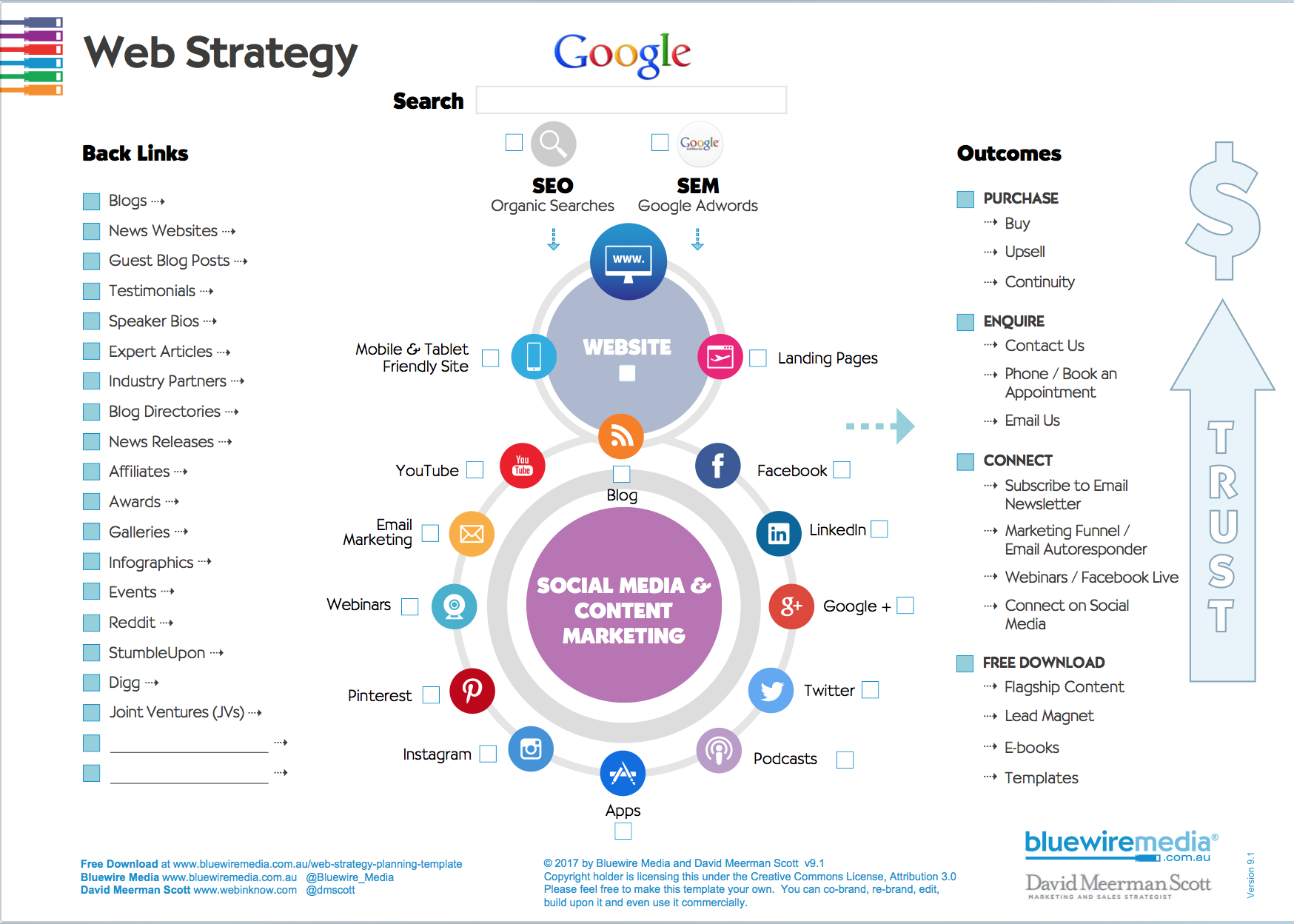 Your Essential Strategic Business Marketing Tool
Subscribe to the blog to get your free template.
New Rules of Sales & Service | Sales Strategies | Worst Practices
We are now going through the biggest communications revolution in human history. Nearly every single person on the planet has a smartphone in their pocket and your potential customers are instantly engaged 24/7 to the companies they want to do business with. The problem is that sales VPs and sales managers typically learned how to sell before the revolution and many insist on managing their teams based on the old rules that worked for them.
Case Studies | Newsjacking | Sales Strategies | Thought Leadership
Newsjacking – the art and science of injecting your ideas into a breaking news story to generate tons of media coverage, get sales leads, and grow business – is all about providing value. The content you create via a blog post, video, or tweet with a hashtag must have a direct tie to the news story, it must be timely, and it should provide a take on the story that helps journalists and others to put the story in context. Newsjacking is powerful when done right.
Best Practices | New Rules of Sales & Service | Sales Strategies
Prior to the ability for consumers to research products, services, people, and companies on the web and social media, salespeople needed to be the expert. The buyer didn't have the ability to go online and conduct independent research; an important aspect of the sales process was the buyer's education by the seller.
Best Practices | Buyer Persona | Marketing | New Rules of Marketing and PR | Sales Strategies
In my days as vice president of marketing at several technology companies, I distinctly remember how difficult it was for my team of marketing professionals to command the respect of the salespeople in the company. No matter how much product knowledge we had, that wasn't enough. We were finally successful in doing so, but only by becoming the company experts on our buyers.