Best Practices | Personal branding | Public Speaking | Thought Leadership | Twitter
Gosh, most webinars are dreadfully boring! The presenter drones on and on and we curse the moment we chose to tune in. Maybe we stay on because of the promise of some good information to come, but it is frustrating. It doesn't have to be that bad! We can make webinars better! The key is to remember that when we present using virtual technology, we don't have the same emotional cues as we do when we are face-to-face with our audience.
Book Reviews | Personal branding | Social Media
Humans are hardwired to connect with each other using many different in-person cues including tone of voice, a lift of an eyebrow, a shake of the head, and other things we don't quite understand like air pressure changes. But the nuance, emotion, and detail that helps us to understand deeply is mostly lost in our virtual world of email, telephone, webcams, text messaging, and online content. That's a huge problem that leads to boredom, lack of clear communications, and perhaps even our increasingly polarized political world.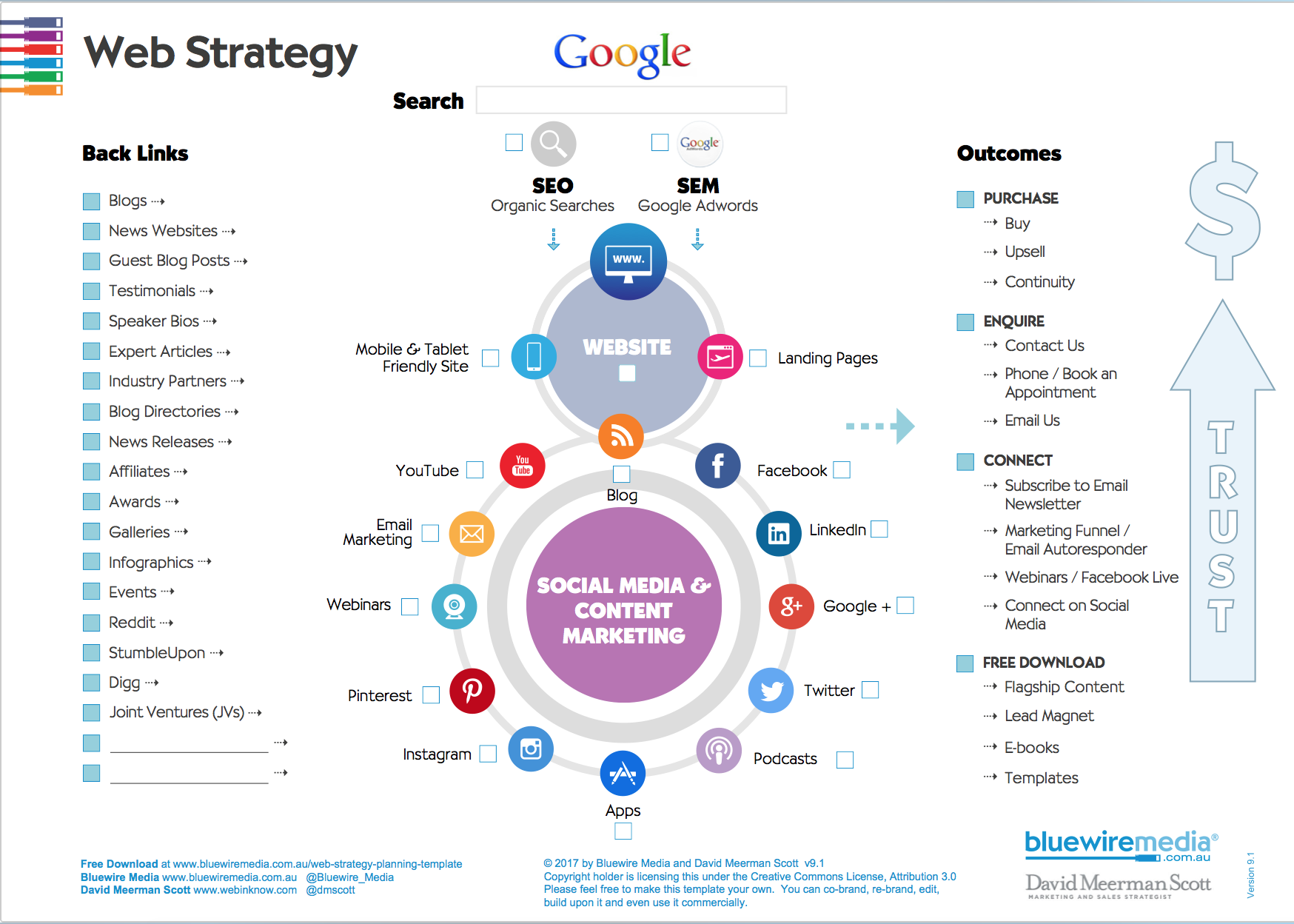 Your Essential Strategic Business Marketing Tool
Subscribe to the blog to get your free template.
Best Practices | Personal branding | Social Media | Thought Leadership | writing
When I first entered the workforce upon graduation from university, my Wall Street job meant that I wear a suit and tie with polished shoes every day. But gradually, over the several decades since, dress codes for men and women began to relax, first with casual Friday and later with casual every day. I've noticed a similar trend in communications over roughly the same time period. Thanks to social media, many people and organizations have gradually adopted a more casual approach to business communications. I think this is an important development.
Marketing | Newsjacking | Personal branding | Public Speaking
Recently, I delivered a main stage keynote presentation at Influence 2018, the National Speakers Association annual conference. In my talk with 1,500 in the audience, I shared how professionals can use newsjacking to get noticed, to generate media attention, to book speaking gigs, and to grow business. With thanks to NSA, I'm thrilled to share the full video of my 20-minute talk.
Brand Journalism | Case Studies | Marketing | Master Newsjacking course | Personal branding | Thought Leadership | YouTube
Twelve years ago Matt Risinger started a custom home building firm specializing in architect driven and fine craftsmanship work. Soon after, he also started a YouTube channel about building science, craftsmanship, and best practices for building and remodeling. Matt now has more than 130,000 subscribers to his channel and his construction firm has grown from zero to $20 million in annual revenue in just over a decade. At a recent Tony Robbins Business Mastery event we sat down to discuss how Matt uses YouTube to grow his business.
Business to Business | New Rules of Sales & Service | Personal branding | Sales Strategies | Social Media | Worst Practices
Sales on social networking sites like LinkedIn can be tricky for people who are accustomed to the typically aggressive interruption style approach because online communities disdain overt commercial messages. Over the past several months, I've collected some of the ineffective ways people have used LinkedIn messaging to reach me and I include 12 of them here together with commentary on each.