Brand Journalism | Media Relations | Public Relations
In todays world of real-time communications, there are tons of channels that organizations can use to reach their audience directly with valuable online content -- videos, podcasts, ebooks, white papers, photos, infographics, and much more -- and then have that information shared in social networks. Yet many organizations are still acting as if the only way to reach an audience is to use the media as a mouthpiece.
Media Relations | Public Relations | Research and Analysis
Nike stoked controversy this week with a new advertisement in the company's ongoing "Just Do It" campaign featuring Colin Kaepernick, the NFL football player who in 2016 chose not to stand for the playing of the national anthem to protest racial injustice. The ad is a gutsy move by Nike because of the controversy surrounding Kaepernick.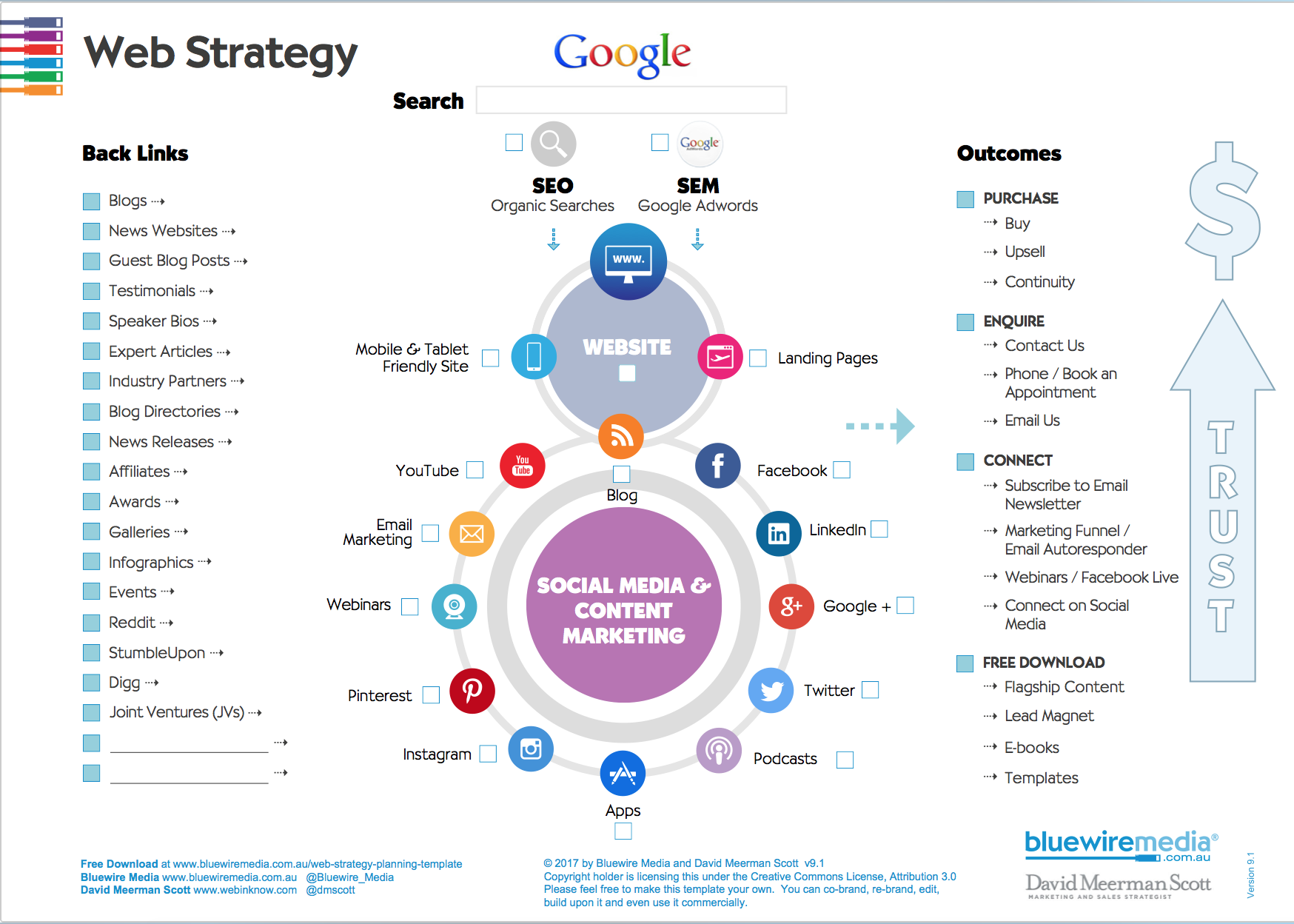 Your Essential Strategic Business Marketing Tool
Subscribe to the blog to get your free template.
Public Relations | Public Speaking
Yesterday I had the incredible honor of visiting the West Wing. It was amazing to see all the recognizable places where history is made! The highlight for me wasn't seeing the Oval Office, although that was certainly amazing. I was most thrilled to be in the James S. Brady Press Briefing Room where the White House Press Secretary conducts daily briefings.
Case Studies | Newsjacking | Public Relations
"No child should be denied their education due to the length of their hair," says Chris Healy, co-founder of The Longhairs. As back to school season kicked in, Chris learned of several boys who were told to cut their hair based on school dress codes. This was just the sort of thing that The Longhairs community advocates for and is an excellent opportunity for newsjacking.
Best Practices | Case Studies | Crowdsource | Marketing | Public Relations | Sales Strategies | Viral Marketing
I was in Las Vegas last week speaking on New Marketing Mastery at Tony Robbins Business Mastery and as always when I'm in town I take in the Fountains of Bellagio multiple times. The free show happens many times per day and is one of the top attractions in the city, driving people into the luxury hotel's high-end shops, restaurants, and casino tables. I was thinking about how the Fountains of Bellagio are a perfect bricks and mortar metaphor for giving away content on the web to drive people to your virtual storefront.
Best Practices | Marketing | New Rules of Marketing and PR | Public Relations
The first edition of The New Rules of Marketing & PR was published in 2007 and was six months on the BusinessWeek bestseller list. Since then the book has sold more than 375,000 copies in English in the various editions and is now available in 29 languages from Albanian to Vietnamese. Hundreds of colleges and universities around the world use it as a text in class and many companies require all marketing and PR staff to read a copy. I'm excited that the newly updated 6th edition is out in the next few days in the USA and will soon reach other countries around the world.