Advertising | Case Studies | Marketing
As I write this, it's not even 8:00 am on Cyber Monday and so far, I've received 33 special deals via email. There are even more offers on my social media feeds. How your organization prices its products and services is a choice. Rather than default to what everyone else does like offer a sale today, you need to figure out what is right for you.
Books | Marketing | Marketing Lessons from the Grateful Dead
Seth Godin's new book releases today. I received an early copy and read it in two sittings. Yes, I am a Seth Godin fan having read all his books and every blog post he's written since about 2004. This Is Marketing is Seth's best book because it's written for people who think they already know about marketing. It's written for today's era of polarization and spin. It's written to help us all get back to basics.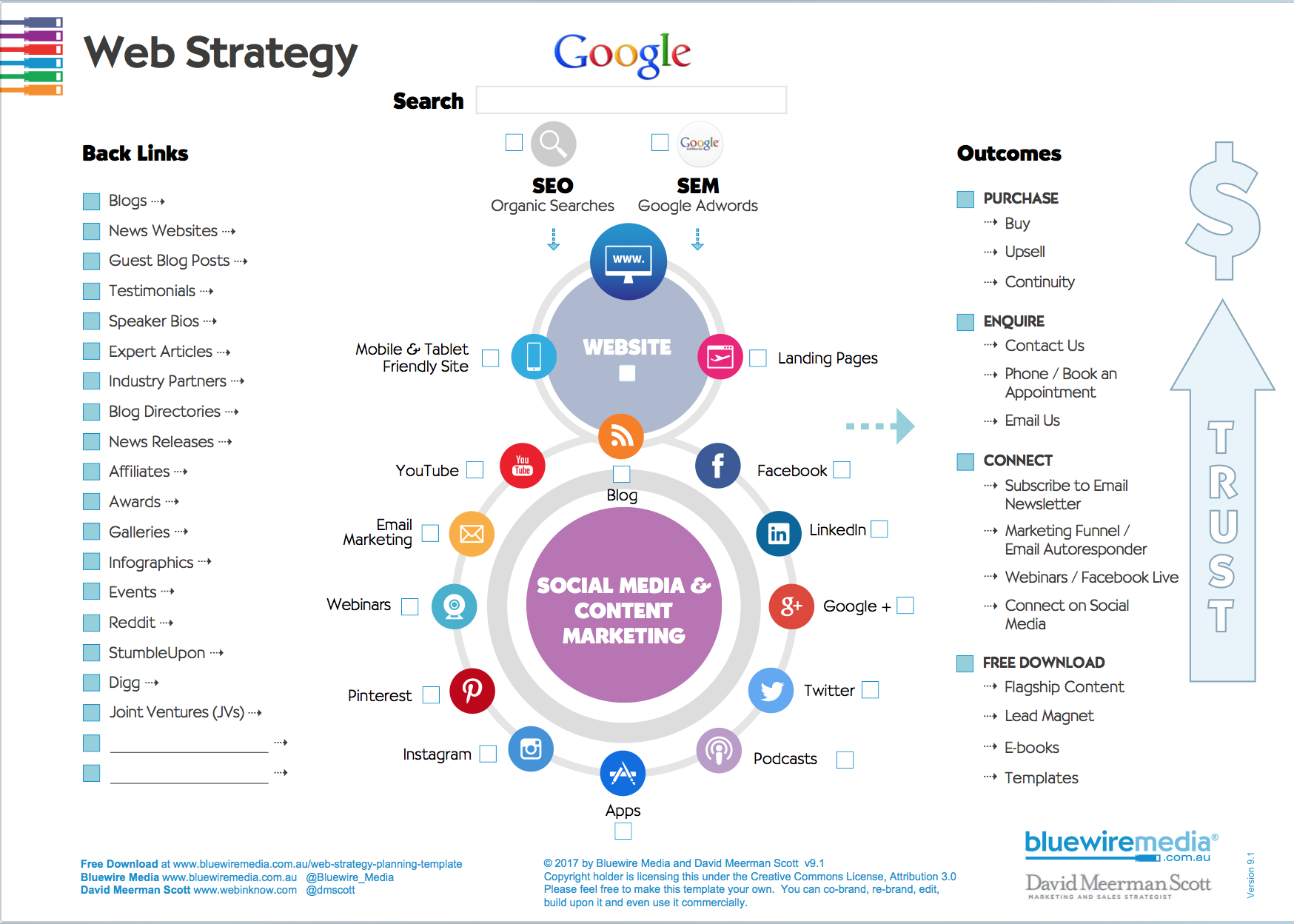 Your Essential Strategic Business Marketing Tool
Subscribe to the blog to get your free template.
Marketing | Music | Sonic Branding
While most marketers understand visual branding with images, colors, logos, and the like as well as branding using the written word, very few of us understand that it is possible to create (and own the rights to) your own sounds and music that align perfectly with your brand attributes. My friend and collaborator Juanito Pascual and I delivered a talk on Sonic Branding at IMPACT Live in August 2018. This is the video from that talk.
Best Practices | Brand Journalism | Buyer Persona | Case Studies | Marketing | Master Newsjacking course | Social Media
Gosh I love when somebody takes my ideas and runs with them (pun alert) to grow their business. I recently caught up with Rebekah (Bek) Keat of Team Sirius Tri Club to learn about how she uses online content and social media to reach beginner and weekend warrior triathletes who want to know basic information. This approach to marketing by targeting a specific buyer persona has led to Team Sirius Tri Club growing from just 4 athletes to 240 in just under two years.
Advertising | Brand Journalism | Buyer Persona | Marketing | YouTube
I really like the recent short film by Nike Mexico called Juntas Imparables ("Unstoppable Together"). The film showcases women overcoming obstacles to achieve their goals in a fun and humorous way. As such is an interesting example of how to appeal to a specific buyer persona.
Marketing | Newsjacking | Viral Marketing | World Wide Rave
For more than a decade I've been obsessed about how and why just a few companies, products, or ideas take off and people talk about them while most just don't generate any interest. The idea of "Word of Mouth" is fascinating! But how can we harness this phenomenon?