Best Practices | Personal branding | Social Media | Thought Leadership | writing
When I first entered the workforce upon graduation from university, my Wall Street job meant that I wear a suit and tie with polished shoes every day. But gradually, over the several decades since, dress codes for men and women began to relax, first with casual Friday and later with casual every day. I've noticed a similar trend in communications over roughly the same time period. Thanks to social media, many people and organizations have gradually adopted a more casual approach to business communications. I think this is an important development.
Brand Journalism | Viral Marketing | copywriting | ebooks | writing
Free ebooks with no registration required are one of the most effective forms of new marketing. When done well, an ebook helps to solve problems and therefore buyers appreciate the content, branding the writer as someone worth doing business with. And because they have tremendous perceived value, people tend to pass ebooks on via social media and email to friends and colleagues. And perhaps best of all, ebooks lead to sales!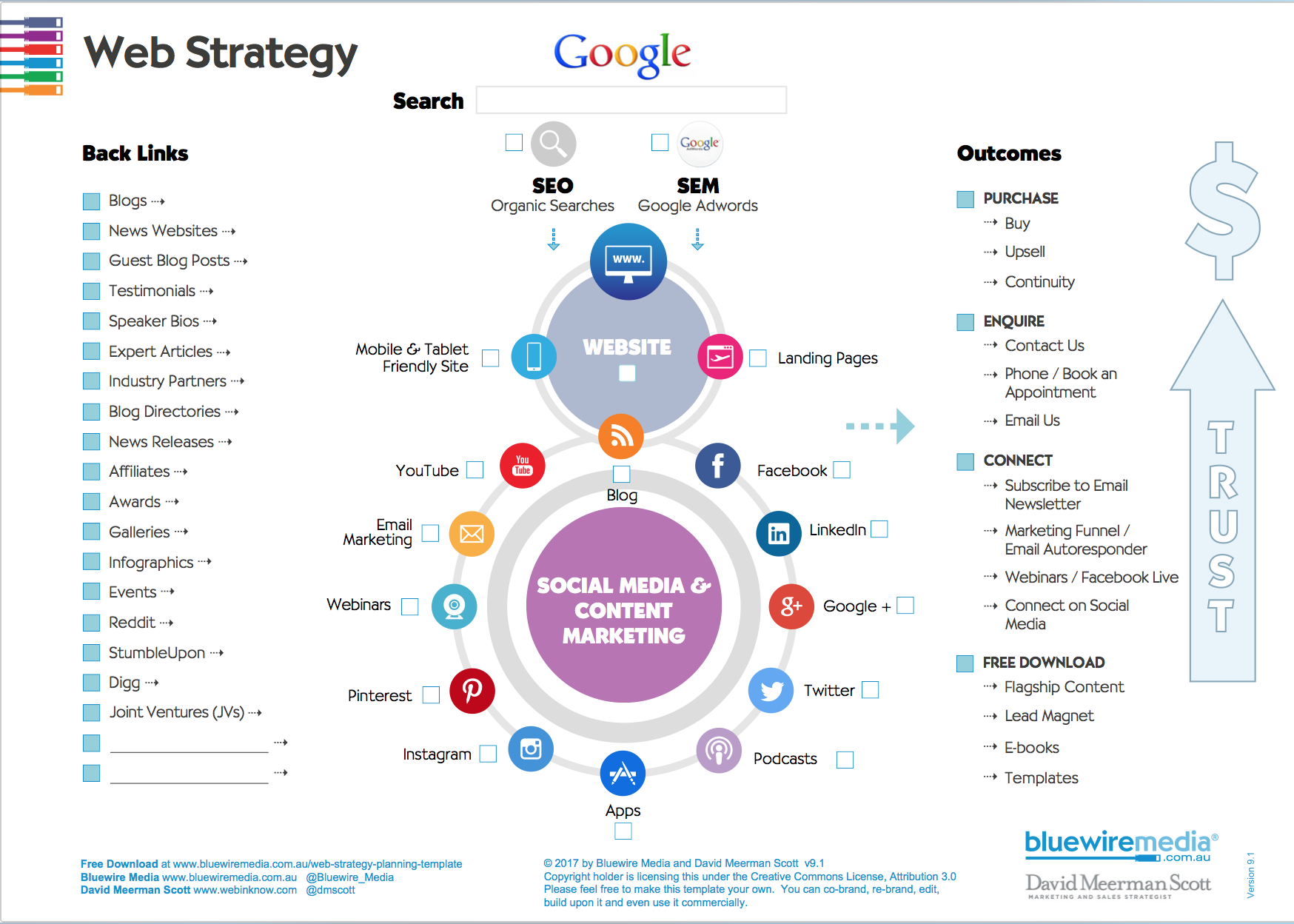 Your Essential Strategic Business Marketing Tool
Subscribe to the blog to get your free template.
Advertising | Marketing | Worst Practices | copywriting | writing
I love cheese of all kinds except the Pasteurized, Processed yellowish Cheese Food gunk that we here in the USA call "American Cheese". In my country this stuff, which is mass-produced in a factory, is often sold in individually packaged slices and is what McDonald's puts on their Big Mac sandwiches. It's as far from delicious natural cheeses like Gruyere and Brie and Cheddar as a my bike is from a 1961 Maserati 3500 GT Spyder by Vignale.
Case Studies | Worst Practices | copywriting | writing
I get hundreds of pitches from people each week, mostly via email. They want to tell me about their product or service or they want to sell me something. I'm sure you get a bunch too.
Book Reviews | Books | Marketing | Newsjacking | writing
I read a copy of Disrupted: My Misadventure in the Start-Up Bubble by Dan Lyons which I purchased on eBay from a bookseller in California. The book will officially release on April 5, 2016. Disrupted chronicles Lyons' employment as marketing fellow at HubSpot from April 2013 to December 2014.
Marketing | New Rules of Sales & Service | copywriting | writing
This afternoon I opened a new account at name.com. As I was going through the process I noticed fun little tidbits that kept me interested throughout.