Media Relations | Public Relations | Research and Analysis
Nike stoked controversy this week with a new advertisement in the company's ongoing "Just Do It" campaign featuring Colin Kaepernick, the NFL football player who in 2016 chose not to stand for the playing of the national anthem to protest racial injustice. The ad is a gutsy move by Nike because of the controversy surrounding Kaepernick.
Case Studies | Music | Research and Analysis
This summer I've seen some great live music including Eminem, St. Vincent, Beck, Aerosmith, and Ryan Adams (covering the entire Rolling Stones Exile on Main Street album). Two bands I saw stuck me as a fascinating contrast of performance styles: U2 and Dead and Company. It got me thinking about how we work no matter our profession.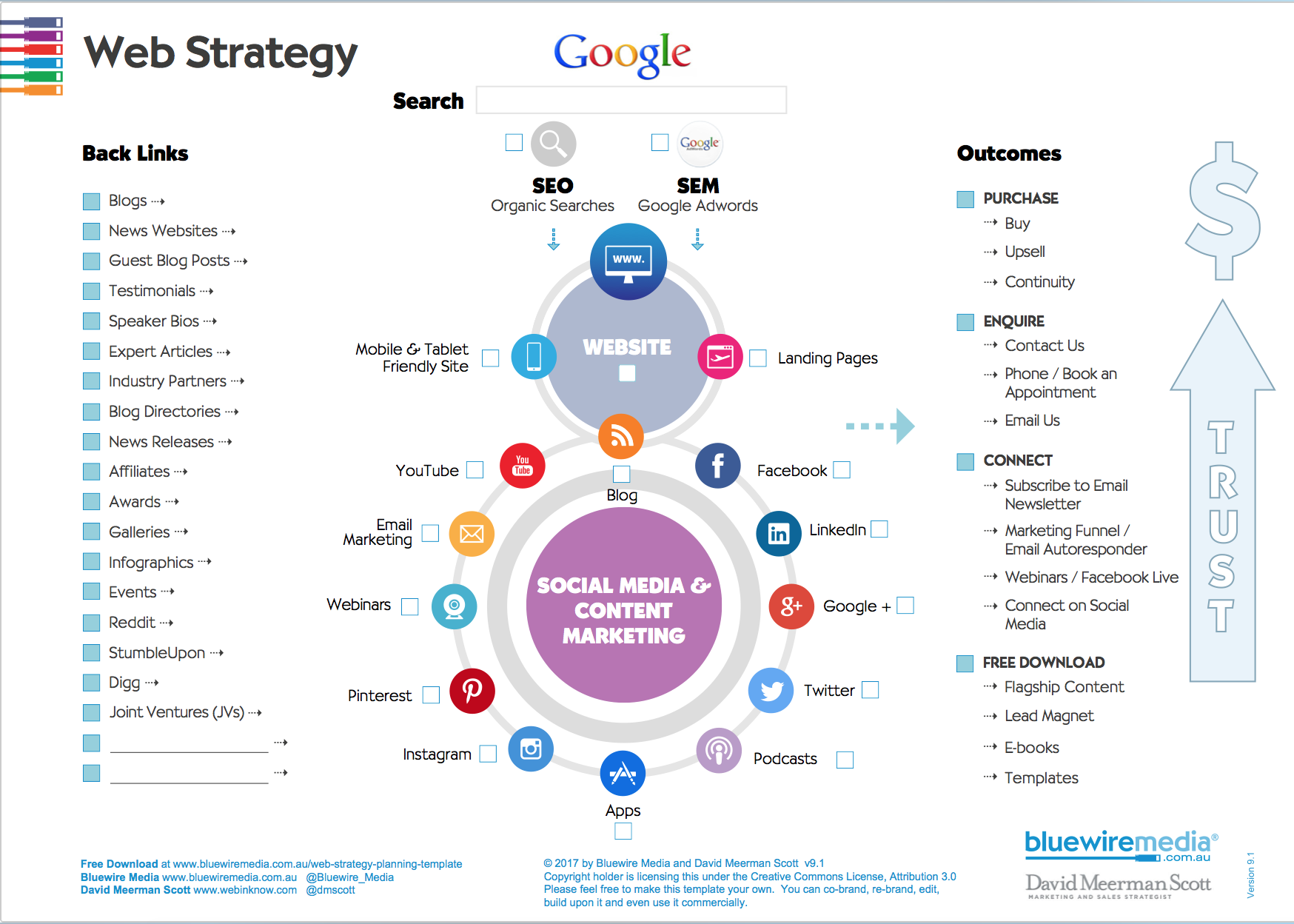 Your Essential Strategic Business Marketing Tool
Subscribe to the blog to get your free template.
Research and Analysis | Social Media
Several weeks ago, I presented at the ScaleUp Summit in New Orleans. It was a terrific event hosted by my friend Verne Harnish and was presented in collaboration with Bloomberg Live. I used my presentation as an opportunity to do some research on social media and the resulting data was fascinating.
Crowdsource | Facebook | Research and Analysis
Last week I wrote about my personal relationship with Facebook over the past decade. In my post I concluded I no longer trust the company. Many people jumped in who agree. Some wanted to know what we can do about it. Is there an alternative?
Case Studies | Research and Analysis | Social Media | Viral Marketing
My friend Stephen Turban is wicked smart. How smart? Well he's a recent graduate of Harvard College and a current analytics fellow at McKinsey & Company. But he also speaks and writes Mandarin. Oh, and he's the author of Your Relationship GPA: Lessons from Harvard students on how to make time for what matters most. So when Stephen wrote the fascinating piece for Tech in Asia titled How this Harvard grad tried (but failed) to become an internet celebrity in China I knew it would be good.
Best Practices | Research and Analysis | Worst Practices
In a world of increasing scandal, with institutions playing fast and loose with the truth and people slapping "fake news" labels on content with increasing frequency, I predict success in 2018 will come from telling the truth. Always.