Best Practices | Brand Journalism | Buyer Persona | Case Studies | Marketing | Master Newsjacking course | Social Media
Gosh I love when somebody takes my ideas and runs with them (pun alert) to grow their business. I recently caught up with Rebekah (Bek) Keat of Team Sirius Tri Club to learn about how she uses online content and social media to reach beginner and weekend warrior triathletes who want to know basic information. This approach to marketing by targeting a specific buyer persona has led to Team Sirius Tri Club growing from just 4 athletes to 240 in just under two years.
Best Practices | Master Newsjacking course | Worst Practices
Last week, I enjoyed presenting on New Marketing Mastery at the Tony Robbins Business Mastery event in Las Vegas. The energy in the room was remarkable! While everything shared from the stage by Tony and me and the other great speakers such as Scott Harris has potential for massive business change, the key execution. You must start. Now.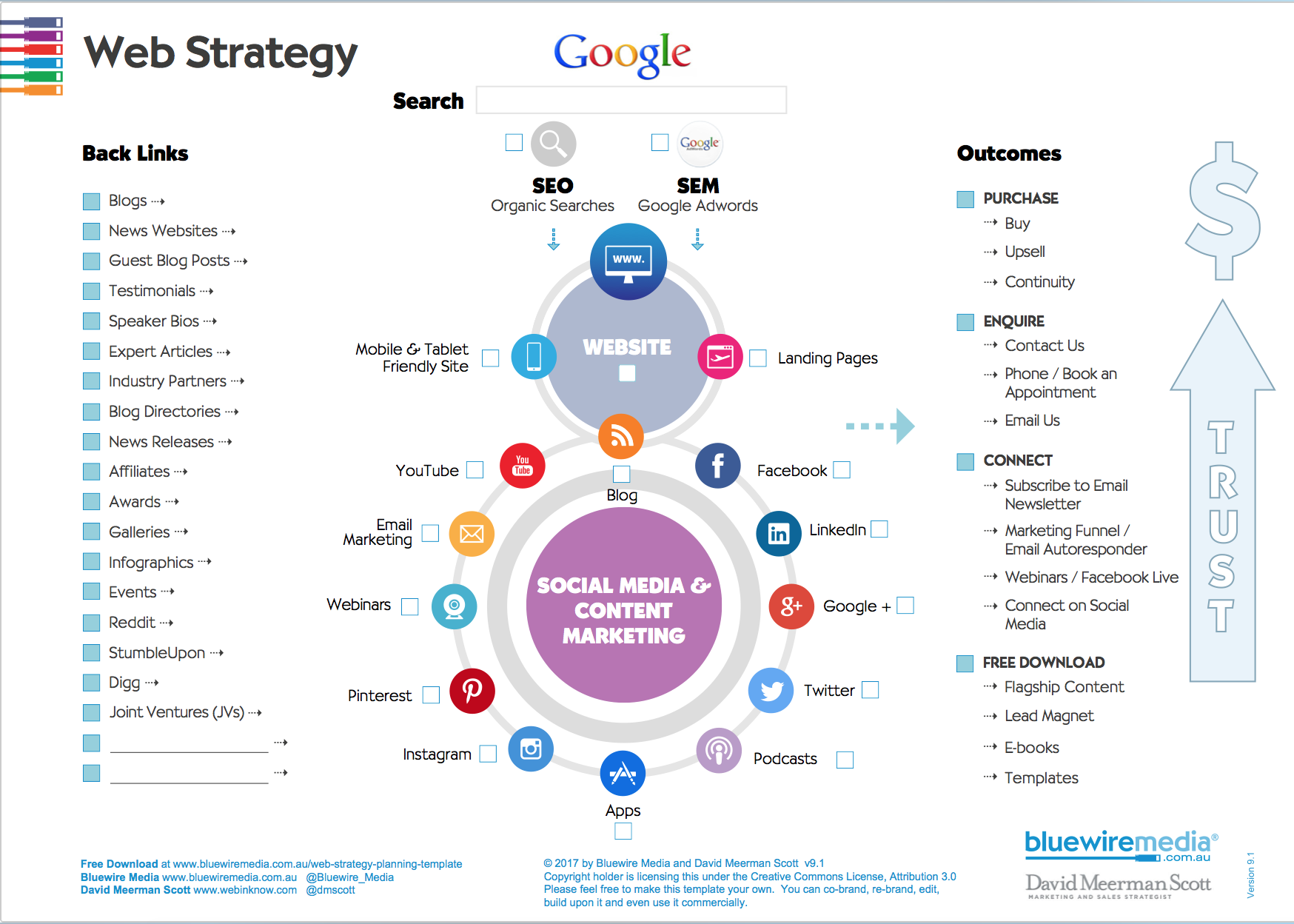 Your Essential Strategic Business Marketing Tool
Subscribe to the blog to get your free template.
Best Practices | Brand Journalism | Case Studies | Crowdsource | Master Newsjacking course | Newsjacking | Viral Marketing
I'm a huge fan of Creative Commons, a nonprofit organization that makes it easy for people to both share their original work with the world and build upon the work of others. My choice to license my newsjacking graphics under a CC license was absolutely essential to allow the ideas of newsjacking to spread and the result was tons of new business for me.
Brand Journalism | Case Studies | Marketing | Master Newsjacking course | Personal branding | Thought Leadership | YouTube
Twelve years ago Matt Risinger started a custom home building firm specializing in architect driven and fine craftsmanship work. Soon after, he also started a YouTube channel about building science, craftsmanship, and best practices for building and remodeling. Matt now has more than 130,000 subscribers to his channel and his construction firm has grown from zero to $20 million in annual revenue in just over a decade. At a recent Tony Robbins Business Mastery event we sat down to discuss how Matt uses YouTube to grow his business.
Today, my Master Newsjacking! course is live. The content of the course includes 8 lessons with a total of more than 40 videos and 8 downloadable infographics.
Case Studies | Marketing | Master Newsjacking course
Earlier this week I shared an example of how Trent Silver, a young entrepreneur who learned Newsjacking from me, uses the technique to grow his businesses. Just one of Trent's newsjacking efforts generated $250,000 in new revenue for his young company. Since that post, many people have asked if newsjacking works for other organizations such as business-to-business outfits, nonprofits, and consultants. Some people have been skeptical about the applicability outside of consumer brands.