Best Practices | Personal branding | Public Speaking | Thought Leadership | Twitter
Gosh, most webinars are dreadfully boring! The presenter drones on and on and we curse the moment we chose to tune in. Maybe we stay on because of the promise of some good information to come, but it is frustrating. It doesn't have to be that bad! We can make webinars better! The key is to remember that when we present using virtual technology, we don't have the same emotional cues as we do when we are face-to-face with our audience.
Best Practices | Personal branding | Social Media | Thought Leadership | writing
When I first entered the workforce upon graduation from university, my Wall Street job meant that I wear a suit and tie with polished shoes every day. But gradually, over the several decades since, dress codes for men and women began to relax, first with casual Friday and later with casual every day. I've noticed a similar trend in communications over roughly the same time period. Thanks to social media, many people and organizations have gradually adopted a more casual approach to business communications. I think this is an important development.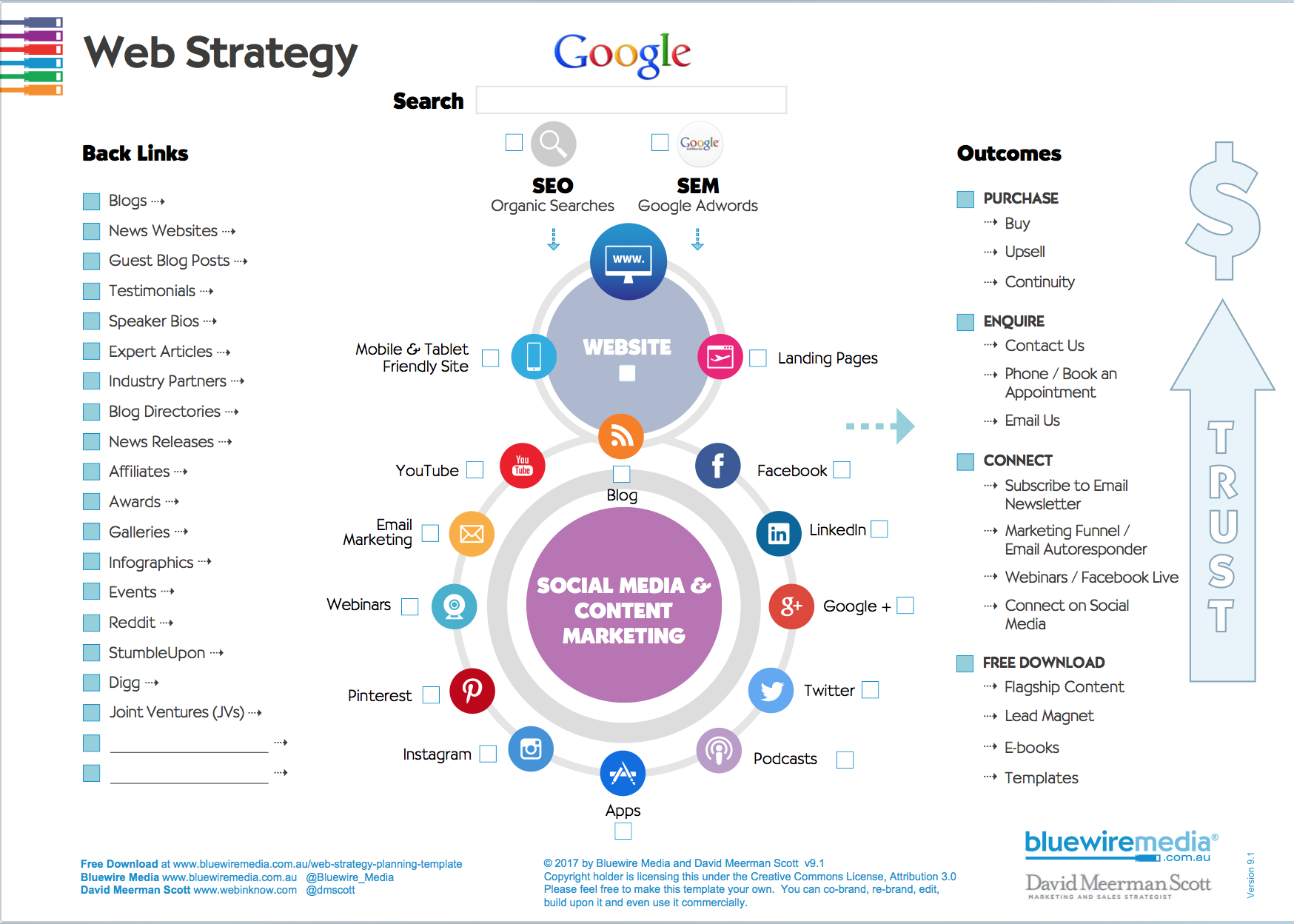 Your Essential Strategic Business Marketing Tool
Subscribe to the blog to get your free template.
Best Practices | Brand Journalism | Case Studies | Marketing | Thought Leadership | ebooks
Last week I posted about the value of free content vs putting a gate that requires an email address and other personal information to get the content. Many people commented about my strategy of totally free content on my post Really, Truly, Actually Free Content and on social media. Today, I am sharing the results of one free content offer, an ebook that has generated millions of dollars in new business for the author.
Case Studies | Newsjacking | Sales Strategies | Thought Leadership
Newsjacking – the art and science of injecting your ideas into a breaking news story to generate tons of media coverage, get sales leads, and grow business – is all about providing value. The content you create via a blog post, video, or tweet with a hashtag must have a direct tie to the news story, it must be timely, and it should provide a take on the story that helps journalists and others to put the story in context. Newsjacking is powerful when done right.
Brand Journalism | Case Studies | Marketing | Master Newsjacking course | Personal branding | Thought Leadership | YouTube
Twelve years ago Matt Risinger started a custom home building firm specializing in architect driven and fine craftsmanship work. Soon after, he also started a YouTube channel about building science, craftsmanship, and best practices for building and remodeling. Matt now has more than 130,000 subscribers to his channel and his construction firm has grown from zero to $20 million in annual revenue in just over a decade. At a recent Tony Robbins Business Mastery event we sat down to discuss how Matt uses YouTube to grow his business.
Best Practices | Research and Analysis | Thought Leadership
At the Public Affairs Council Executive Meeting where I delivered a keynote speech titled "Why the Best Marketers Win Elections" I had a chance to interview Nuala O'Connor, @privacymama, President & CEO of the Center for Democracy & Technology, a global nonprofit committed to advancing our digital rights. We spoke about safeguarding your own and your kids' online privacy.