Best Practices | Brand Journalism | Buyer Persona | Case Studies | Marketing | Master Newsjacking course | Social Media
Gosh I love when somebody takes my ideas and runs with them (pun alert) to grow their business. I recently caught up with Rebekah (Bek) Keat of Team Sirius Tri Club to learn about how she uses online content and social media to reach beginner and weekend warrior triathletes who want to know basic information. This approach to marketing by targeting a specific buyer persona has led to Team Sirius Tri Club growing from just 4 athletes to 240 in just under two years.
Best Practices | Brand Journalism | Case Studies | Crowdsource | Master Newsjacking course | Newsjacking | Viral Marketing
I'm a huge fan of Creative Commons, a nonprofit organization that makes it easy for people to both share their original work with the world and build upon the work of others. My choice to license my newsjacking graphics under a CC license was absolutely essential to allow the ideas of newsjacking to spread and the result was tons of new business for me.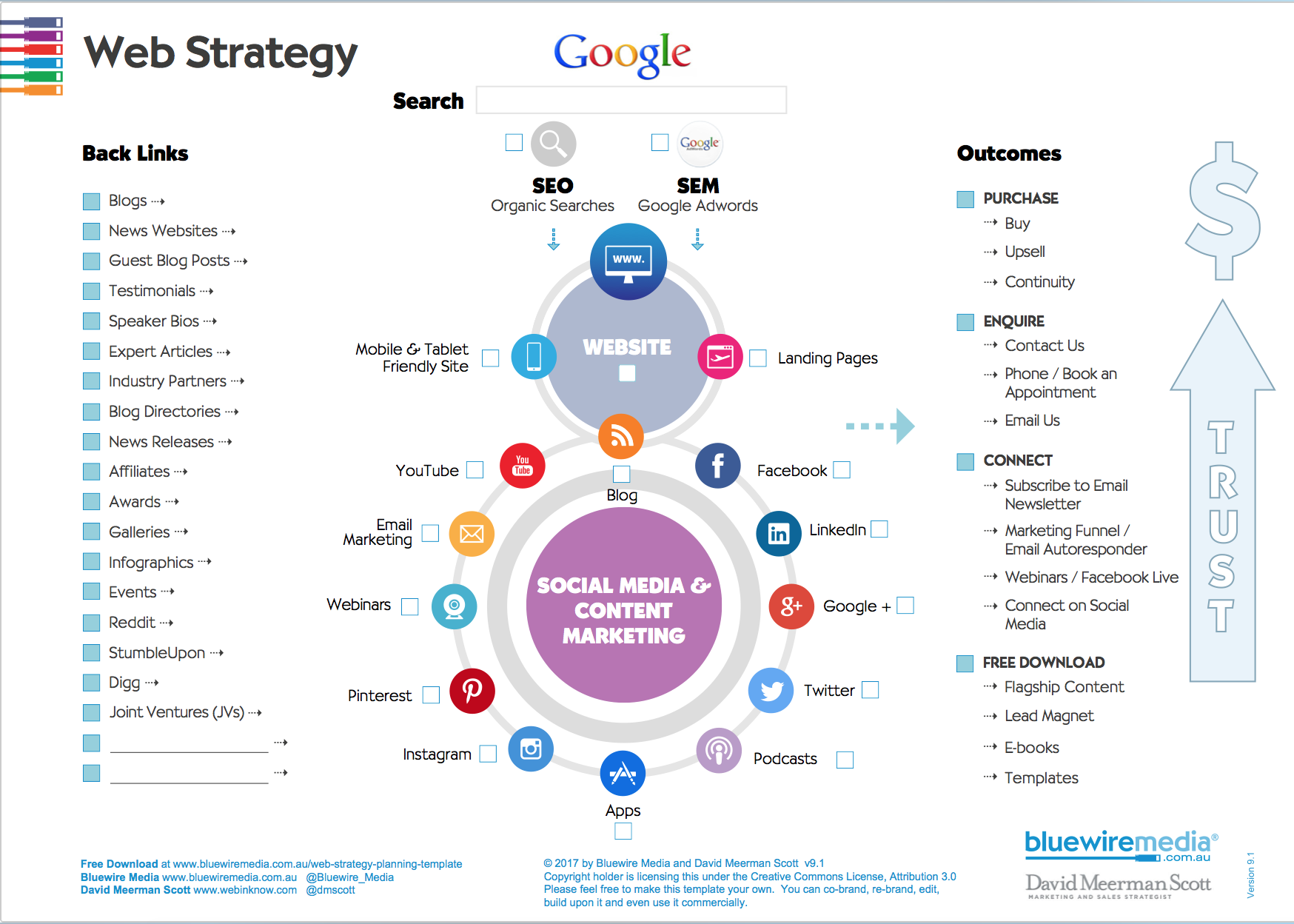 Your Essential Strategic Business Marketing Tool
Subscribe to the blog to get your free template.
Best Practices | Brand Journalism | Case Studies | Marketing | Thought Leadership | ebooks
Last week I posted about the value of free content vs putting a gate that requires an email address and other personal information to get the content. Many people commented about my strategy of totally free content on my post Really, Truly, Actually Free Content and on social media. Today, I am sharing the results of one free content offer, an ebook that has generated millions of dollars in new business for the author.
Best Practices | Case Studies | Worst Practices
I'm a light sleeper, so whenever I check into a hotel I ask for a quiet room. The way I am treated in this initial encounter with hotel staff is a remarkable predictor of the overall quality of customer service in the hotel.
Case Studies | Music | Research and Analysis
This summer I've seen some great live music including Eminem, St. Vincent, Beck, Aerosmith, and Ryan Adams (covering the entire Rolling Stones Exile on Main Street album). Two bands I saw stuck me as a fascinating contrast of performance styles: U2 and Dead and Company. It got me thinking about how we work no matter our profession.
Case Studies | Marketing | Newsjacking | Worst Practices
Social media exploded with the news, released June 4, that IHOP (International House of Pancakes) was to change their name to "IHOb". Yesterday they announced they aren't really changing their name. They were lying. It was just a marketing ploy. Ugh.