Best Practices | Business to Business | Marketing | Sales Strategies
Back in 2011, I visited Panama for the first time and it was a life changing adventure. Since then, I've been back every year. Not only that, I invested in an eco-preserve in order to protect over 10,000 acres of rainforest and I co-founded Geoversity and its annual conference called The Nature of Business. We're hard at work planning the next installment of this annual conference and this is your opportunity to be first in line for consideration to join us as one of just a few dozen global leaders in Panama February 5 - 10, 2019.
Best Practices | Business to Business | Corporate blogging | Social Media
I've been increasingly frustrated with the social networks I use regularly including Instagram, LinkedIn, and Facebook. The main issue is the damned algorithms aren't showing me what I want to see anymore. At the same time, my social networking posts aren't seen by as many people as they used to be. Hundreds of people have told me they experience the same.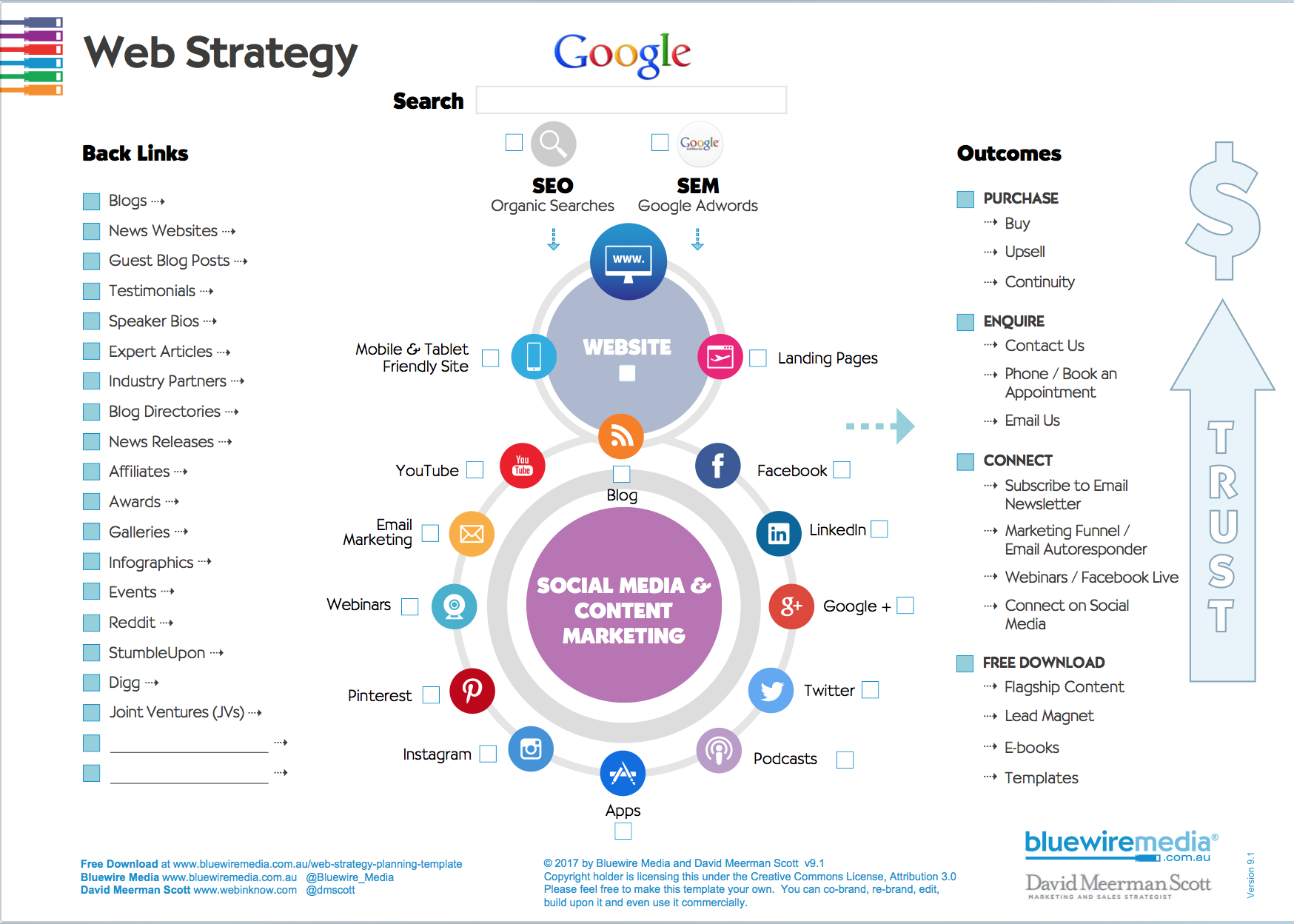 Your Essential Strategic Business Marketing Tool
Subscribe to the blog to get your free template.
Business to Business | New Rules of Sales & Service | Personal branding | Sales Strategies | Social Media | Worst Practices
Sales on social networking sites like LinkedIn can be tricky for people who are accustomed to the typically aggressive interruption style approach because online communities disdain overt commercial messages. Over the past several months, I've collected some of the ineffective ways people have used LinkedIn messaging to reach me and I include 12 of them here together with commentary on each.
Business to Business | Case Studies | Newsjacking | Public Relations | Real-Time Marketing & PR | ebooks
Last month's massive WannaCry global coordinated ransomware attack affected thousands of business around the globe. At the time, the U.K.'s National Cyber Security Center issued warning about the possibility of another attack: "…it is important to understand that the way these attacks work means that compromises of machines and networks that have already occurred may not yet have been detected, and that existing infections from the malware can spread within networks."
Advertising | Best Practices | Business to Business | Case Studies | Marketing | Music
I co-founded Signature Tones, a sonic branding studio, and I wanted you to be among the first to know about it. It's crazy exciting to establish a business that combines my marketing geekdom with my massive passion for music. Sonic branding is a wide open and little understood aspect of marketing that has fascinated me for more than a decade. I started the company with my friend Juanito Pascual, a Santa Monica - based touring musician and recording artist.
Business to Business | Marketing | Sales Strategies
I've been writing and speaking about marketing strategies and sales strategies for well over a decade. With all the discussions about how web content drives sales and marketing success, it is essential that we take just a little time to look at how the two functions differ and how they are converging.