Best Practices | New Rules of Marketing and PR | Personal branding | Social Media | Twitter
Social networks like Facebook, Twitter, and Instagram are great places to engage both your professional network as well as your personal. However, most people separate business and personal on social media and I think that's a mistake. A fun aspect of social media is getting to know a bit about the personal lives of those we do business with.
Book Reviews | Personal branding | Social Media
Humans are hardwired to connect with each other using many different in-person cues including tone of voice, a lift of an eyebrow, a shake of the head, and other things we don't quite understand like air pressure changes. But the nuance, emotion, and detail that helps us to understand deeply is mostly lost in our virtual world of email, telephone, webcams, text messaging, and online content. That's a huge problem that leads to boredom, lack of clear communications, and perhaps even our increasingly polarized political world.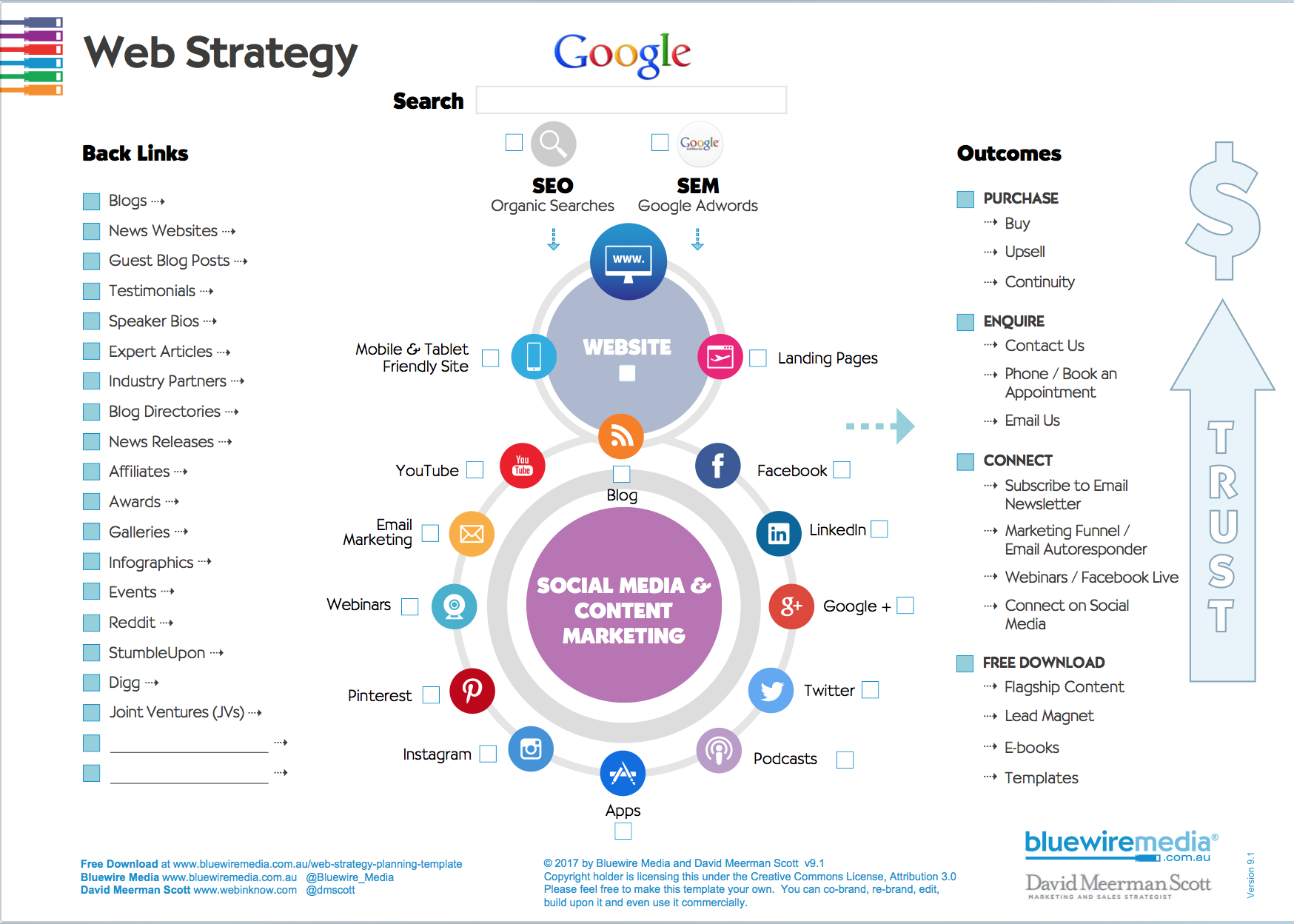 Your Essential Strategic Business Marketing Tool
Subscribe to the blog to get your free template.
Best Practices | Personal branding | Social Media | Thought Leadership | writing
When I first entered the workforce upon graduation from university, my Wall Street job meant that I wear a suit and tie with polished shoes every day. But gradually, over the several decades since, dress codes for men and women began to relax, first with casual Friday and later with casual every day. I've noticed a similar trend in communications over roughly the same time period. Thanks to social media, many people and organizations have gradually adopted a more casual approach to business communications. I think this is an important development.
Best Practices | Brand Journalism | Buyer Persona | Case Studies | Marketing | Master Newsjacking course | Social Media
Gosh I love when somebody takes my ideas and runs with them (pun alert) to grow their business. I recently caught up with Rebekah (Bek) Keat of Team Sirius Tri Club to learn about how she uses online content and social media to reach beginner and weekend warrior triathletes who want to know basic information. This approach to marketing by targeting a specific buyer persona has led to Team Sirius Tri Club growing from just 4 athletes to 240 in just under two years.
Research and Analysis | Social Media
Several weeks ago, I presented at the ScaleUp Summit in New Orleans. It was a terrific event hosted by my friend Verne Harnish and was presented in collaboration with Bloomberg Live. I used my presentation as an opportunity to do some research on social media and the resulting data was fascinating.
Best Practices | Marketing | New Rules of Marketing and PR | Social Media | Worst Practices
I frequently get emails and social media inquires from people who tell me that they've learned the ideas in The New Rules of Marketing and PR or one of my other books and are eager to implement the strategies and tactics, but somebody higher up in the organization says "no". People ask: "What can I do to convince the bosses?"