Best Practices | Sales Strategies | Social Media | Worst Practices
These days, when a potential customer begins the buying journey, he or she usually wants to learn more about their sales representative and the first place they are likely to go is LinkedIn. What will they find?
Best Practices | Business to Business | Corporate blogging | Social Media
I've been increasingly frustrated with the social networks I use regularly including Instagram, LinkedIn, and Facebook. The main issue is the damned algorithms aren't showing me what I want to see anymore. At the same time, my social networking posts aren't seen by as many people as they used to be. Hundreds of people have told me they experience the same.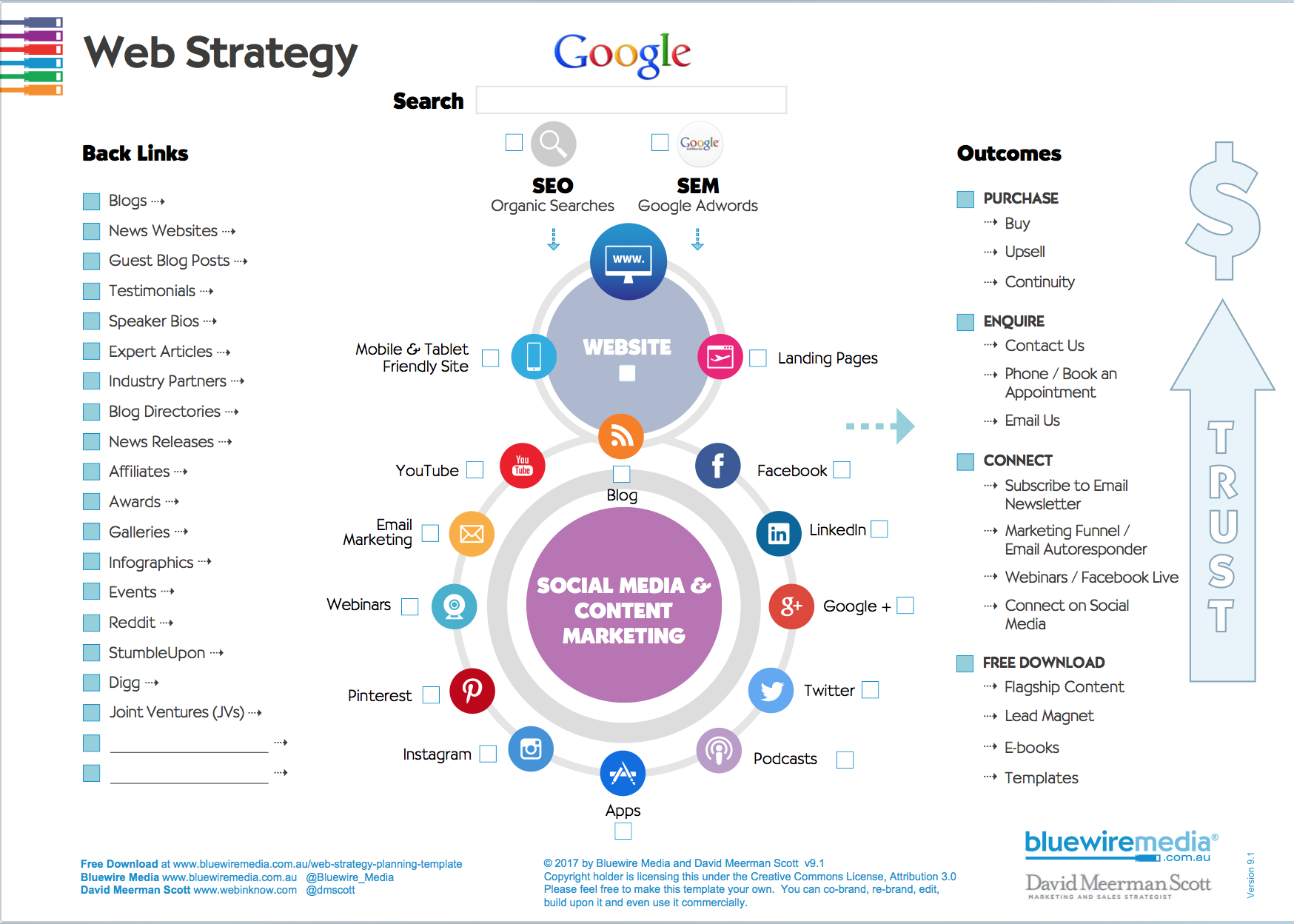 Your Essential Strategic Business Marketing Tool
Subscribe to the blog to get your free template.
Advertising | Case Studies | Facebook | Social Media
Since the Facebook issues involving Cambridge Analytica and Russian Operatives have come to light, Facebook has been hard at work trying to earn back trust. The past few weeks have been busy for the company. Mark Zuckerberg testified in front of Congress, notices were sent to people like me whose data was compromised, and this week the company published what is for the secretive company a remarkably detailed set of Community Standards guidelines on what is and isn't allowed.
Case Studies | Research and Analysis | Social Media | Viral Marketing
My friend Stephen Turban is wicked smart. How smart? Well he's a recent graduate of Harvard College and a current analytics fellow at McKinsey & Company. But he also speaks and writes Mandarin. Oh, and he's the author of Your Relationship GPA: Lessons from Harvard students on how to make time for what matters most. So when Stephen wrote the fascinating piece for Tech in Asia titled How this Harvard grad tried (but failed) to become an internet celebrity in China I knew it would be good.
Facebook | Research and Analysis | Social Media | Worst Practices
Net neutrality is in the news, but an even bigger problem is looming, the increasing lack of content neutrality. The island mentality of the world's largest technology companies including Amazon, Apple, Facebook, and Google isn't getting nearly the debate that it should. These companies seem to be so focused on keeping users locked into their own content technology gardens that they threaten the easy use of their products and services.
Business to Business | New Rules of Sales & Service | Personal branding | Sales Strategies | Social Media | Worst Practices
Sales on social networking sites like LinkedIn can be tricky for people who are accustomed to the typically aggressive interruption style approach because online communities disdain overt commercial messages. Over the past several months, I've collected some of the ineffective ways people have used LinkedIn messaging to reach me and I include 12 of them here together with commentary on each.