Marketing | Music | Sonic Branding
While most marketers understand visual branding with images, colors, logos, and the like as well as branding using the written word, very few of us understand that it is possible to create (and own the rights to) your own sounds and music that align perfectly with your brand attributes. My friend and collaborator Juanito Pascual and I delivered a talk on Sonic Branding at IMPACT Live in August 2018. This is the video from that talk.
Case Studies | Music | Research and Analysis
This summer I've seen some great live music including Eminem, St. Vincent, Beck, Aerosmith, and Ryan Adams (covering the entire Rolling Stones Exile on Main Street album). Two bands I saw stuck me as a fascinating contrast of performance styles: U2 and Dead and Company. It got me thinking about how we work no matter our profession.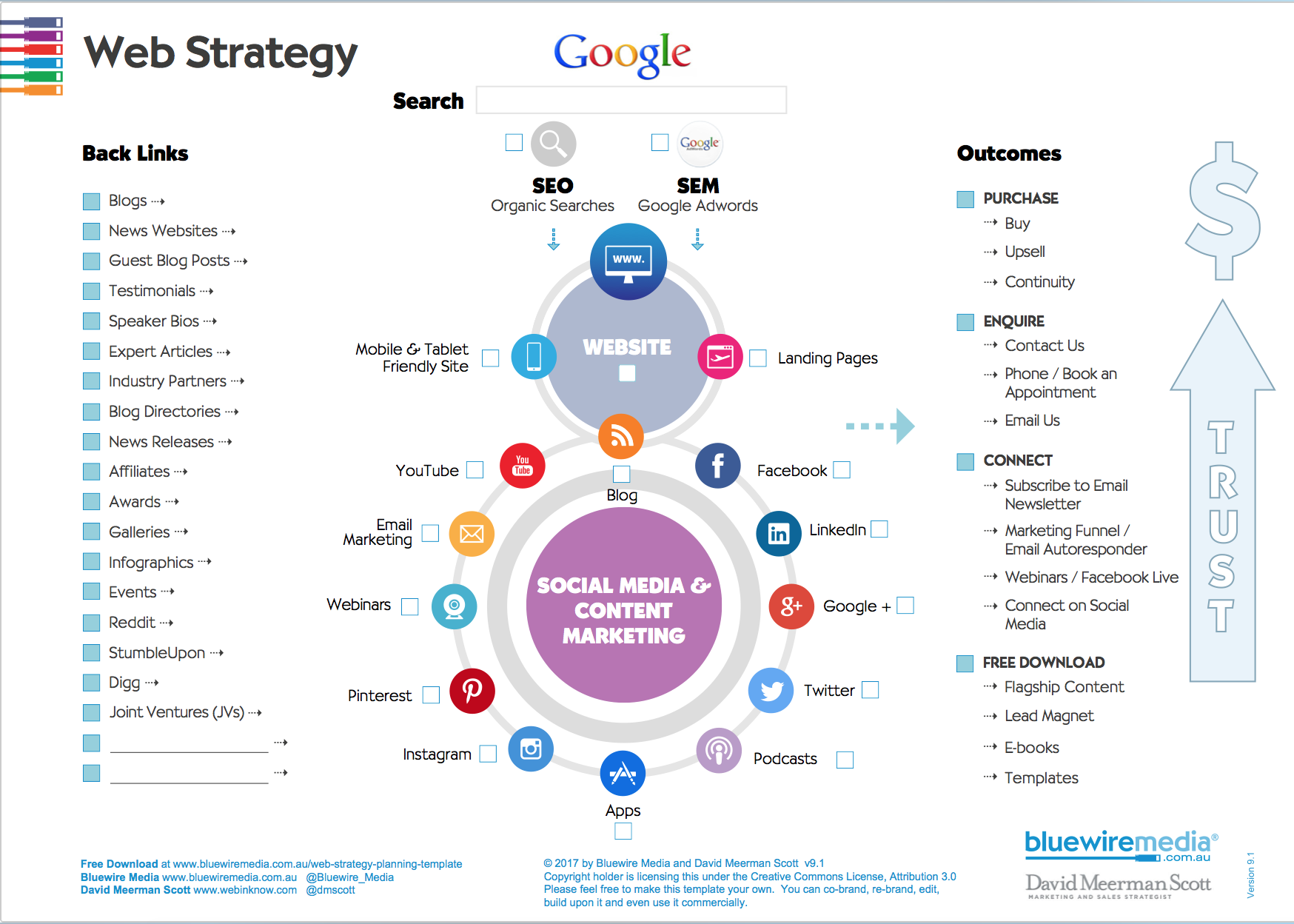 Your Essential Strategic Business Marketing Tool
Subscribe to the blog to get your free template.
Advertising | Best Practices | Business to Business | Case Studies | Marketing | Music
I co-founded Signature Tones, a sonic branding studio, and I wanted you to be among the first to know about it. It's crazy exciting to establish a business that combines my marketing geekdom with my massive passion for music. Sonic branding is a wide open and little understood aspect of marketing that has fascinated me for more than a decade. I started the company with my friend Juanito Pascual, a Santa Monica - based touring musician and recording artist.
Best Practices | Case Studies | Crowdsource | Marketing | Marketing Lessons from the Grateful Dead | Music | Viral Marketing
I frequently speak with people who run local businesses such as real-estate agencies, law firms, bike shops, and the like. These entrepreneurs are frequently interested in the ideas of real-time marketing, social networking, and content creation to grow their businesses but are struggling to find a way to create something of interest to their local market.
Case Studies | Music | Newsjacking
Forty years ago today, on May 28, 1976, The Ramones played my high school auditorium. I was 15 years old and a massive live music geek so I lined up early and sat in the front row. I didn't like it. I didn't get it. I thought it was weird. I didn't realize I was witnessing the future.
Best Practices | Book Reviews | Books | Case Studies | Facebook | Marketing Lessons from the Grateful Dead | Music | New Rules of Marketing and PR | New Rules of Sales & Service | Social Media
Social networks are a great place to share content, to interact with others, to listen in on what's happening, and yes, if approached carefully, social networks can be a way to get the word out about you and your business. However as I review people's business-related social streams I find way too much selling going on. When I speak with people at conferences, many want to know, specifically, how to use social networking feeds such as Twitter, Instagram, LinkedIn, and Facebook to communicate effectively as a marketing and sales tool.