Best Practices | Case Studies | Marketing | Music | Non Profits | Social Media
Music fans are incredibly passionate about the bands that they love. Smart marketers tap into that passion as a way to engage audiences.
I recently joined digital media advisory board of HeadCount, a nonprofit that registers voters at concerts and makes civic participation part of the live music experience.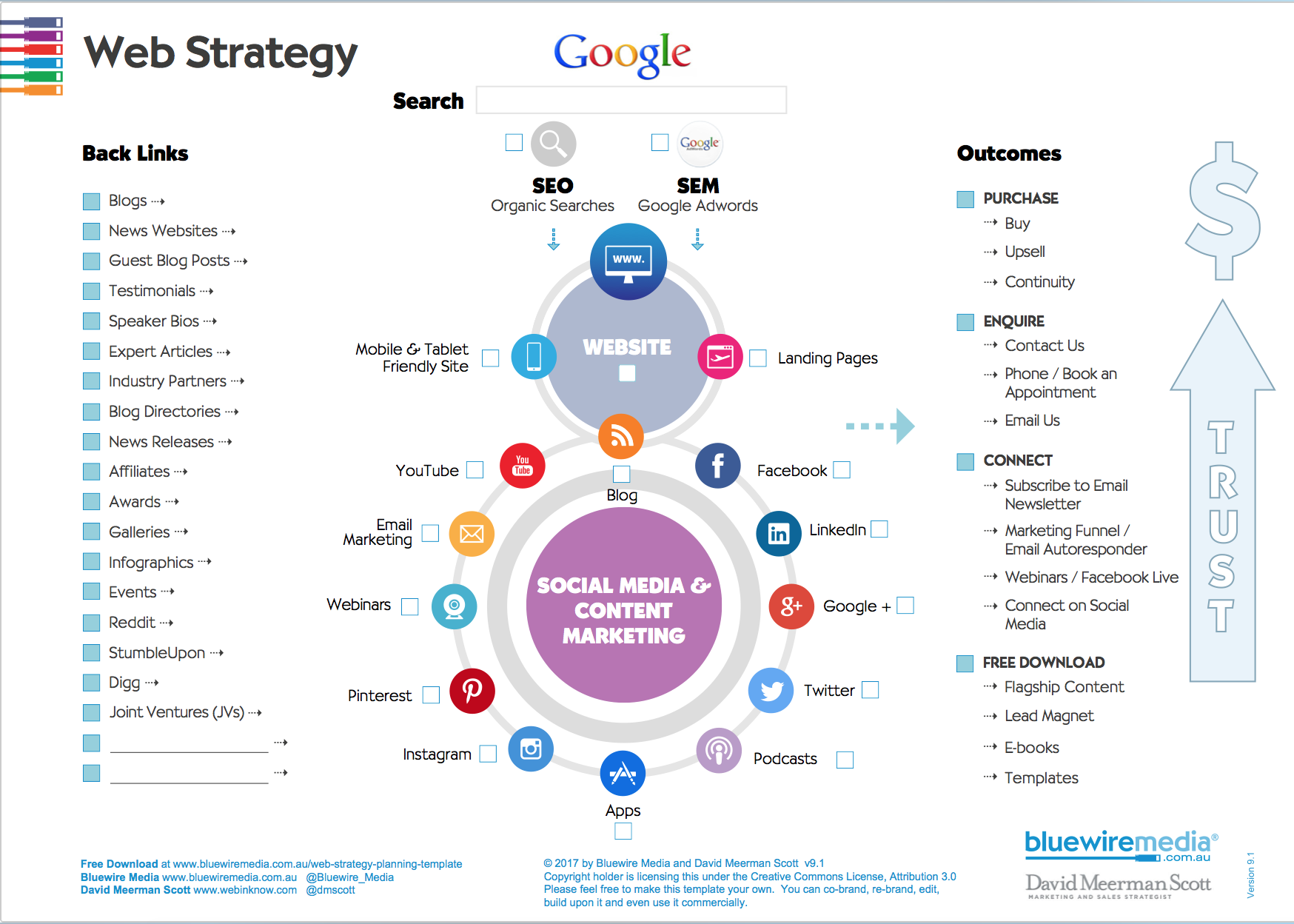 Your Essential Strategic Business Marketing Tool
Subscribe to the blog to get your free template.
Best Practices | Brand Journalism | Facebook | Non Profits
I had an opportunity to connect with Chip McDermott, founder of ZeroTrash who I originally met at the Inbound Marketing Summit in San Francisco. I haver become fascinated with the online grassroots movement Chip started that's gathering momentum and is now instrumental in ridding the streets and beaches of Laguna Beach, CA of trash.
Marketing | Non Profits | Public Relations | Social Media | writing
Things are now happening very quickly with the production of my latest book The New Rules of Marketing and PR: How to use news releases, blogs, podcasts, viral marketing and online media to reach your buyers directly. The cover is finalized and I think it is great!
Case Studies | Marketing | Non Profits | Public Relations
Yesterday I gave a presentation to senior staff and marketing people who work at The New York Public Library (NYPL). My presentation was called "Marketing in a Micro-Segmented Online World."
Advertising | Marketing | New Rules of Marketing and PR | Non Profits | Public Relations
Does your company sell great products? Or if you don't work in a traditional company, does your organization (church, nonprofit, consulting company, school) offer great services? Well, get over it! Marketing is not only about your products! The most important thing to remember when you market on the Web is to put your products and services to the side for just a little while and focus your complete attention on the buyers of your products (or those who will donate, subscribe, join, or apply). Devoting attention to buyers and away from products is difficult for many people, but it always pays off in the form of bringing you closer to achieving your goals.