Best Practices | Brand Journalism | copywriting | writing
When I speak or write about successful marketing, I frequently use the word "stories" when I describe the content that people are eager to consume. With content creation, it's important to think of stories rather than simple product pitches. People love to share stories! Product information? Not so much.
Brand Journalism | Viral Marketing | copywriting | ebooks | writing
Free ebooks with no registration required are one of the most effective forms of new marketing. When done well, an ebook helps to solve problems and therefore buyers appreciate the content, branding the writer as someone worth doing business with. And because they have tremendous perceived value, people tend to pass ebooks on via social media and email to friends and colleagues. And perhaps best of all, ebooks lead to sales!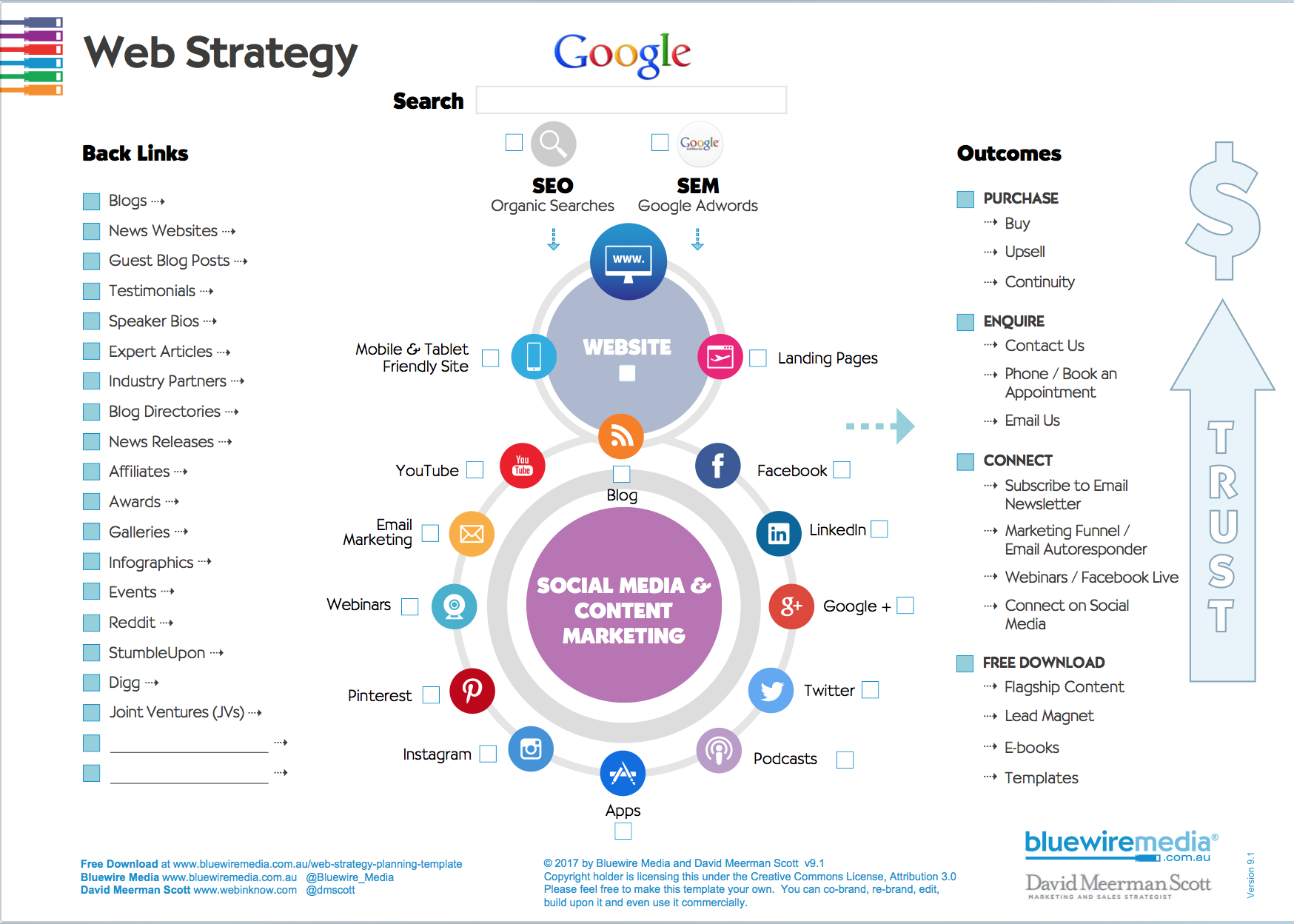 Your Essential Strategic Business Marketing Tool
Subscribe to the blog to get your free template.
Advertising | Marketing | Worst Practices | copywriting | writing
I love cheese of all kinds except the Pasteurized, Processed yellowish Cheese Food gunk that we here in the USA call "American Cheese". In my country this stuff, which is mass-produced in a factory, is often sold in individually packaged slices and is what McDonald's puts on their Big Mac sandwiches. It's as far from delicious natural cheeses like Gruyere and Brie and Cheddar as a my bike is from a 1961 Maserati 3500 GT Spyder by Vignale.
We've all been getting a bunch of messages from the companies we do business with alerting us to the new privacy policy they've implemented as a result of the General Data Protection Regulation that goes into effect across the European Union on May 25.
Best Practices | Marketing | Search Engine Marketing | Worst Practices | copywriting
Want to know an SEO secret that almost nobody will tell you? Do not delete old content! Nearly all of your web content should live forever. It's free to save pages on your site, so why delete them? Yet so many people do.
Case Studies | Worst Practices | copywriting | writing
I get hundreds of pitches from people each week, mostly via email. They want to tell me about their product or service or they want to sell me something. I'm sure you get a bunch too.