Marketing | Newsjacking | Viral Marketing | World Wide Rave
For more than a decade I've been obsessed about how and why just a few companies, products, or ideas take off and people talk about them while most just don't generate any interest. The idea of "Word of Mouth" is fascinating! But how can we harness this phenomenon?
Best Practices | Brand Journalism | Case Studies | Crowdsource | Master Newsjacking course | Newsjacking | Viral Marketing
I'm a huge fan of Creative Commons, a nonprofit organization that makes it easy for people to both share their original work with the world and build upon the work of others. My choice to license my newsjacking graphics under a CC license was absolutely essential to allow the ideas of newsjacking to spread and the result was tons of new business for me.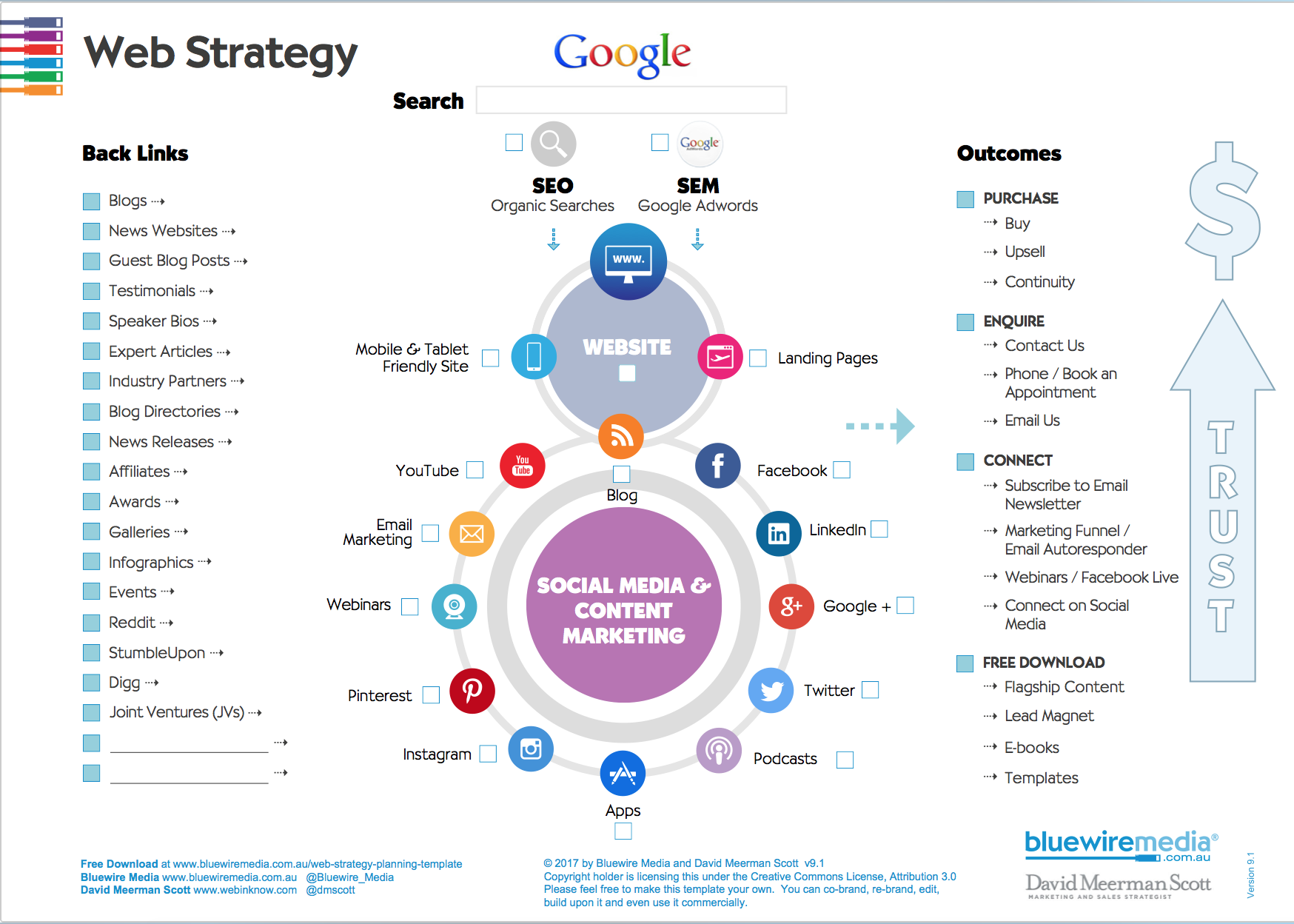 Your Essential Strategic Business Marketing Tool
Subscribe to the blog to get your free template.
Brand Journalism | Viral Marketing | copywriting | ebooks | writing
Free ebooks with no registration required are one of the most effective forms of new marketing. When done well, an ebook helps to solve problems and therefore buyers appreciate the content, branding the writer as someone worth doing business with. And because they have tremendous perceived value, people tend to pass ebooks on via social media and email to friends and colleagues. And perhaps best of all, ebooks lead to sales!
Case Studies | Research and Analysis | Social Media | Viral Marketing
My friend Stephen Turban is wicked smart. How smart? Well he's a recent graduate of Harvard College and a current analytics fellow at McKinsey & Company. But he also speaks and writes Mandarin. Oh, and he's the author of Your Relationship GPA: Lessons from Harvard students on how to make time for what matters most. So when Stephen wrote the fascinating piece for Tech in Asia titled How this Harvard grad tried (but failed) to become an internet celebrity in China I knew it would be good.
Best Practices | Case Studies | Crowdsource | Marketing | Public Relations | Sales Strategies | Viral Marketing
I was in Las Vegas last week speaking on New Marketing Mastery at Tony Robbins Business Mastery and as always when I'm in town I take in the Fountains of Bellagio multiple times. The free show happens many times per day and is one of the top attractions in the city, driving people into the luxury hotel's high-end shops, restaurants, and casino tables. I was thinking about how the Fountains of Bellagio are a perfect bricks and mortar metaphor for giving away content on the web to drive people to your virtual storefront.
Case Studies | Marketing | Viral Marketing
Italian luxury fashion house Prada recently released a short film titled Past Forward The 18-minute film is most definitely big-budget Hollywood, a collaboration between Miuccia Prada and writer/director David O. Russell, acclaimed for his films such as American Hustle, The Fighter, and Silver Linings Playbook. It is content marketing for when you have millions in the budget. Watch the film here.