Best Practices | New Rules of Marketing and PR | Personal branding | Social Media | Twitter
Social networks like Facebook, Twitter, and Instagram are great places to engage both your professional network as well as your personal. However, most people separate business and personal on social media and I think that's a mistake. A fun aspect of social media is getting to know a bit about the personal lives of those we do business with.
Best Practices | Brand Journalism | copywriting | writing
When I speak or write about successful marketing, I frequently use the word "stories" when I describe the content that people are eager to consume. With content creation, it's important to think of stories rather than simple product pitches. People love to share stories! Product information? Not so much.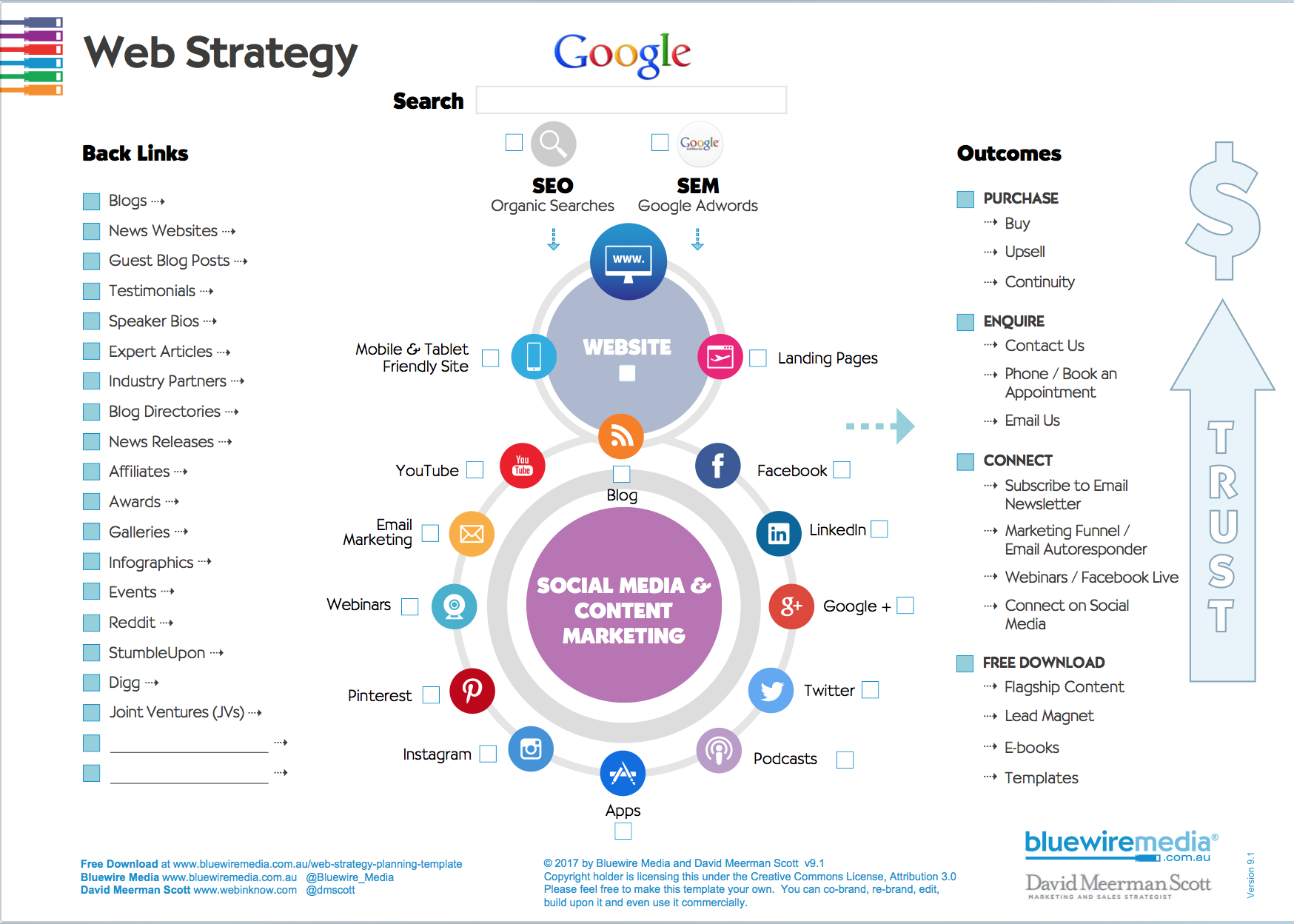 Your Essential Strategic Business Marketing Tool
Subscribe to the blog to get your free template.
Best Practices | Personal branding | Public Speaking | Thought Leadership | Twitter
Gosh, most webinars are dreadfully boring! The presenter drones on and on and we curse the moment we chose to tune in. Maybe we stay on because of the promise of some good information to come, but it is frustrating. It doesn't have to be that bad! We can make webinars better! The key is to remember that when we present using virtual technology, we don't have the same emotional cues as we do when we are face-to-face with our audience.
Best Practices | Personal branding | Social Media | Thought Leadership | writing
When I first entered the workforce upon graduation from university, my Wall Street job meant that I wear a suit and tie with polished shoes every day. But gradually, over the several decades since, dress codes for men and women began to relax, first with casual Friday and later with casual every day. I've noticed a similar trend in communications over roughly the same time period. Thanks to social media, many people and organizations have gradually adopted a more casual approach to business communications. I think this is an important development.
Best Practices | Brand Journalism | Buyer Persona | Case Studies | Marketing | Master Newsjacking course | Social Media
Gosh I love when somebody takes my ideas and runs with them (pun alert) to grow their business. I recently caught up with Rebekah (Bek) Keat of Team Sirius Tri Club to learn about how she uses online content and social media to reach beginner and weekend warrior triathletes who want to know basic information. This approach to marketing by targeting a specific buyer persona has led to Team Sirius Tri Club growing from just 4 athletes to 240 in just under two years.
Best Practices | Worst Practices
Last week I posted NOW Is The Time To Begin and several people reached out to me to say they would like to start a new project, but they don't have enough time. That's nonsense; we can all find the time to do what's important. Whenever I hear people say they don't have enough time for something, I suggest that simply eliminating television will do the trick for most of us.