Advertising | Brand Journalism | Buyer Persona | Marketing | YouTube
I really like the recent short film by Nike Mexico called Juntas Imparables ("Unstoppable Together"). The film showcases women overcoming obstacles to achieve their goals in a fun and humorous way. As such is an interesting example of how to appeal to a specific buyer persona.
Brand Journalism | Media Relations | Public Relations
In todays world of real-time communications, there are tons of channels that organizations can use to reach their audience directly with valuable online content -- videos, podcasts, ebooks, white papers, photos, infographics, and much more -- and then have that information shared in social networks. Yet many organizations are still acting as if the only way to reach an audience is to use the media as a mouthpiece.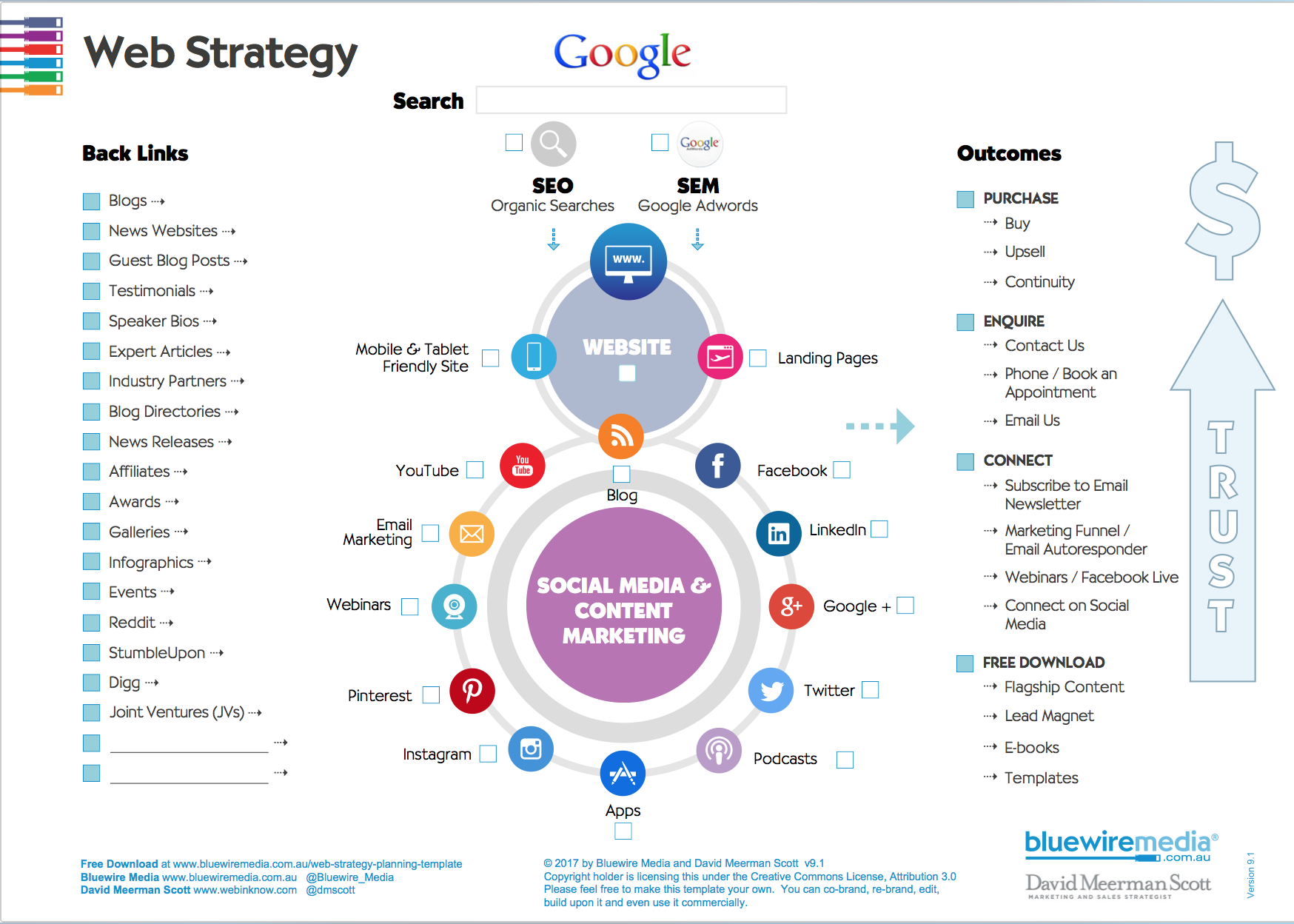 Your Essential Strategic Business Marketing Tool
Subscribe to the blog to get your free template.
Marketing | Newsjacking | Viral Marketing | World Wide Rave
For more than a decade I've been obsessed about how and why just a few companies, products, or ideas take off and people talk about them while most just don't generate any interest. The idea of "Word of Mouth" is fascinating! But how can we harness this phenomenon?
Marketing | Newsjacking | Personal branding | Public Speaking
Recently, I delivered a main stage keynote presentation at Influence 2018, the National Speakers Association annual conference. In my talk with 1,500 in the audience, I shared how professionals can use newsjacking to get noticed, to generate media attention, to book speaking gigs, and to grow business. With thanks to NSA, I'm thrilled to share the full video of my 20-minute talk.
Media Relations | Public Relations | Research and Analysis
Nike stoked controversy this week with a new advertisement in the company's ongoing "Just Do It" campaign featuring Colin Kaepernick, the NFL football player who in 2016 chose not to stand for the playing of the national anthem to protest racial injustice. The ad is a gutsy move by Nike because of the controversy surrounding Kaepernick.
Best Practices | Worst Practices
Last week I posted NOW Is The Time To Begin and several people reached out to me to say they would like to start a new project, but they don't have enough time. That's nonsense; we can all find the time to do what's important. Whenever I hear people say they don't have enough time for something, I suggest that simply eliminating television will do the trick for most of us.