Books | Buyer Persona | Case Studies | Marketing
This week marks the official publication of the new book Buyer Personas: How to Gain Insight into your Customer's Expectations, Align your Marketing Strategies, and Win More Business by Adele Revella. It's a book I've been waiting for because I've been talking about buyer personas for nearly ten years but have always wanted much more detail on this important strategy so I can share with people who want to transform their business.
Best Practices | Books | Case Studies | Personal branding | Viral Marketing | World Wide Rave | writing
Last night, Julianne Moore won the best actress Oscar for her role as a university professor whose descent into dementia due to early-onset Alzheimer's Disease was portrayed in the film Still Alice. The amazing backstory behind the award is that all the big publishing houses had rejected Lisa Genova, the author of the novel Still Alice from which the movie was based.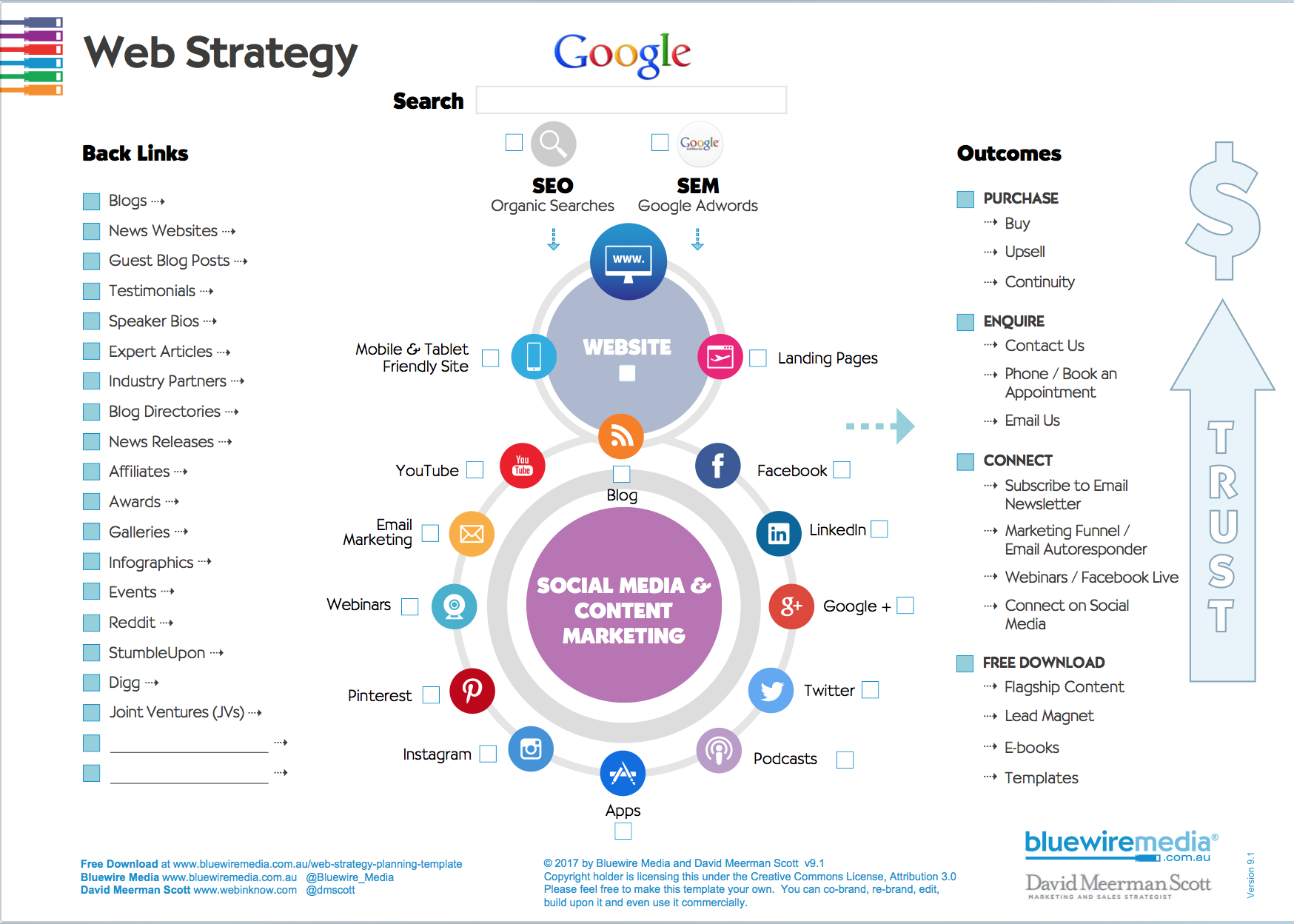 Your Essential Strategic Business Marketing Tool
Subscribe to the blog to get your free template.
Books | New Rules of Sales & Service | Sales Strategies | Worst Practices
In my past roles as a salesperson and later as a marketing executive at a handful of different companies, I interacted on a daily basis with sales managers up to the vice president level.
Best Practices | Books | writing
The very clever Ann Handley has a new book due out in the next few days. I've seen an early copy and it is terrific. Everybody Writes is your go-to guide to creating ridiculously good content to market you and your business. With wisdom and an infective wittiness, Ann shows you how to take your writing from awkward or awful to electric or elegant. She's your favorite teacher, cracking you up while her tough love gets you to do the work to improve.
Advertising | Best Practices | Books | Marketing
The revised and updated second edition of the modern marketing classic Inbound Marketing: Attract, Engage, and Delight Customers Online by HubSpot co-founders Brian Halligan and Dharmesh Shah releases this week.
Books | Case Studies | New Rules of Sales & Service | Personal branding | Social Media | Thought Leadership | ebooks
This week, my new book The New Rules of Sales and Service: How to Use Agile Selling, Real-Time Customer Engagement, Big Data, Content, and Storytelling to Grow Your Business begins to ship from USA and Canada booksellers. The print edition will ship in the coming weeks from booksellers in other countries. The ebook formats like Kindle, Nook, Apple iBook, and Google Android are all available now.