Social Media | Case Studies | Marketing | Fanocracy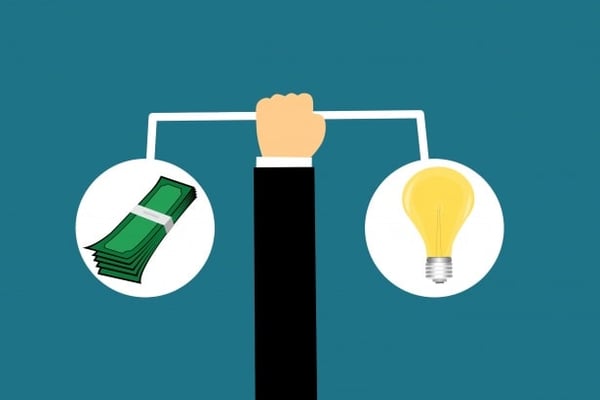 Let me know if this sounds familiar. You spend months planning your business strategy — finding your target market, projecting earnings, conducting research, etc. — but the ROI just doesn't seem to materialize. And now leadership is looking at you for answers while the prospects of securing next quarter's budget evaporate in front of you.
No one wants to be in this situation — I know I wouldn't! Employees across all departments are always looking to add value to their organizations, but with so many ways to measure ROI, it's harder than ever to distinguish which strategies hit or miss.
Here's where fandom-based marketing can help. Consumers are sick of superficial communication — they want true human connection with real people. Businesses that embrace fandom — putting the needs and passions of their customers above all else — will be the ones to succeed. Research from Deloitte shows that customer-centric businesses are 60% more profitable than businesses that do not focus on their customers.
Fandom-based marketing tactics are used by emerging startups and established enterprises alike: Customer Communities. According to IDC, the market for online communities could be as much as $1.2 billion — and that's not counting the revenue from in-person communities. Customer communities can be an excellent marketing to drive value for your business, but is it the right approach for you?
If you're working on a limited budget, you'll need to start small and explore free resources to get your community off the ground. If you have access to more resources, you'll be able to build larger communities, but the expenses will rise as well.
I'll define what a customer community is and how you can build one for your business. Then I'll analyze the different costs to building a customer community. Then I'll explain how you can best use customer communities to crush your business goals.
Customer Communities and Building Fandom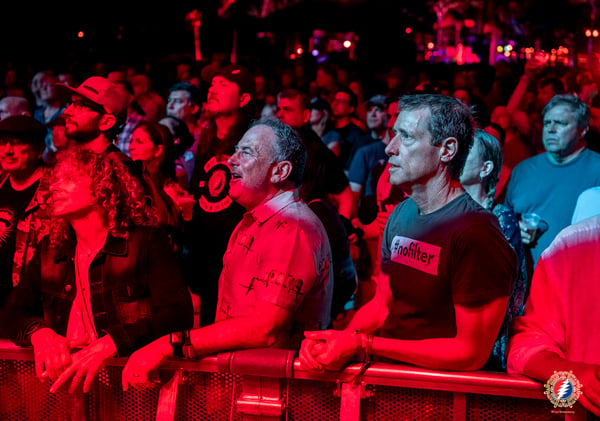 Over the past five years, I've found that people value meaningful connections with like-minded people. This explains why I love the atmosphere of live-music concerts and why my daughter loves the environment of comic-con — it's what makes us fans.
You should be fostering these kinds of connections among your customers. Chances are, the people who buy your product or service likely have similar interests, goals, and motivations.
So how can you create these connections to turn your customers into fans? Through customer communities.
What Are Customer Communities
A customer community is a place where customers can discuss products, post reviews, suggest new ideas, and talk with other customers about your business. These communities can be both online and offline. They can also include industry experts, business partners, and other interested people along with paying customers. As long as people have some forum to connect with each other and bond over a common subject — your business — then it's a customer community.
Examples of customer communities I've written about before include:
The offline Harley-Davidson Owners Groups, where customers can organize rides and help each other with maintenance and repairs
The online LEGO IDEAS forum, where fans can submit ideas for the company's next commercial product.
The online Microsoft Virtual Partner Community, where independent business partners collaborate through answering questions and educating other businesses.

How Customer Communities Impact Your Budget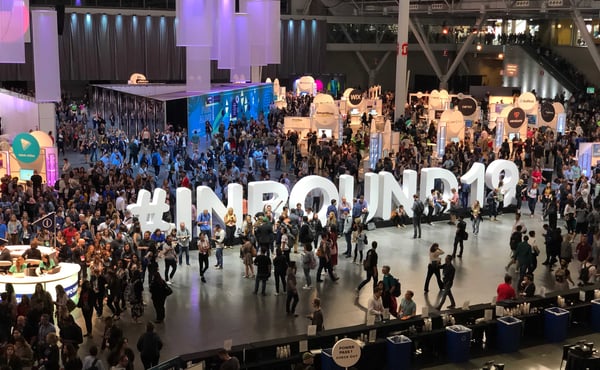 Customer communities can take on many shapes and sizes. They can range from a weekly ten-person meet-up at a local coffee shop to a city-wide event of 20,000+ people; a 50-person Facebook Group to an online forum of 10,000+. This means that the costs of building customer communities have a wide range as well. I'll break down the costs associated with both offline and online communities, before diving into the business value of customer communities.
It's important to note that offline communities often have an online presence, and online communities often meet in-person as well. The offline and online costs of community building often mix as communities grow.
The Cost of Offline Customer Communities
If your customer community is small, then your costs will also be small. In-person community meetings can take place for free in your home or public spaces. Organizing activities for the community will take time and thought, but costs should rarely extend beyond food, travel, and the occasional book or online resource.
As your community grows, so will your needs. The local coffee shop may not be large enough for your community, so you'll have to rent event space (hourly rates range from $100 to $2,000+). You'll want to bring outside perspectives to add to the community, so you'll need to book speakers (low-cost speakers range from $500 to $10,000).
And with a growing number of customers, you'll want to hire someone to help you manage and organize your budding community (the national average for a community manager yearly salary hovers a little under $50,000).
If your community has achieved elite status, then you will need to put in the resources necessary to keep it that way. For example, HubSpot rents out the massive Boston Convention Center to fit more than 26,000+ attendees of its INBOUND conference.
Conferences like these have all-star speaker lineups, from tech CEOs and best-selling authors to chart-topping musicians and cultural icons (booking prices can range from $20,000 and up). And these companies have entire event teams dedicated to delivering the best experience possible for the customer community. You'll need to have deep pockets to consider community events on this scale.
The Cost of Online Communities
Building an online community also comes with its various costs. While offline costs tend to grow with community membership, online costs tend to be associated with the goal of the community.
If you're looking to use communities as a networking tool for your customers, you can utilize Facebook Groups or Linkedin for free. You'll want to have a person or a team dedicated to managing the community,
If you're looking to use communities to track user engagement, offer support capabilities, and conduct market research, you'll want to work with a community software vendor. Companies like QuestionPro, Mobilize, and ONEsite offer user engagement platforms, chat capabilities, survey tools, and more to get the most out of your online community.
These platforms range anywhere from $1,020 to $30,000+ depending on the size and needs of your business. You'll also want to have a team dedicated to running community to maximize its value.
Customer Communities Success Stories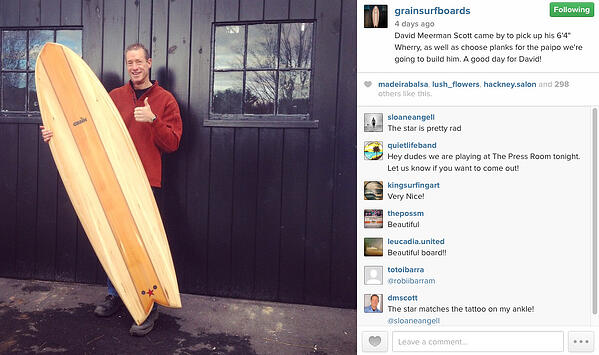 Depending on the size and function of your customer community, your costs could be non-existent, between $10,000 and $50,000, or well into the hundreds of thousands of dollars, if not millions. While the upper range of costs may be high, customer communities have strong business value in multiple scenarios.
Cutting Costs and Championing Customer Voice in Market Research
DEWALT, the power tools division of Stanley Black & Decker, wanted to get feedback on their products from the people that used them most — the tradesperson and the DIY home-improvement fan. So it created the DEWALT Insights Forum, an online customer community of 12,000 people meant to connect end-users with product developers.
By gathering feedback from the end-user community in its market research, DEWALT has saved nearly $6 million in research and development costs. And what's more, DEWALT can continuously improve its products after launch by tapping into the Insights Forum to learn about emerging customer needs.
By building a community of customers, DEWALT used fandom-based marketing to change their approach to R&D and save millions. And customers benefit from having products that are more attuned to their needs. Talk about a win-win!
Creating Unforgettable Customer Experiences in Real Life
Grain Surfboards wants to do more than just sell products; they want to give customers memorable experiences. To do this, the company hosts group classes where customers can build their own surfboards. Besides shaping their boards, customers get to share their surfing passion with others. Each class serves as an event, and every class member joins a growing community of surfboarding fans.
Grain Surfboards has made offline community events a defining feature of its brands. As a result, the company has been able to expand from one workshop in Maine to a shop in New York and a travelling workshop across the West Coast, all the while building a surfing community spanning the globe.
Keeping a Local Touch to a Global Business
CreativeMornings started off as a way for founder Tina Roth Eisenberg to bond with friends over a shared passion for all things creative. It started off as a weekly morning meeting to discuss art and stories, hear local speakers, and forge friendships over coffee. The meetings started off offline, but more and more people wanted to host their own versions of CreativeMornings in different cities. Responding to the demand, the company scaled their face-to-face approach through online community building.
Using online platforms, CreativeMornings created an application process to find meeting hosts. Then the company created resources to help these hosts plan successful events, find financial sponsors, and build awareness via social media marketing. Going even further, the company established a summit to gather hosts from around the globe to plan the future of Creative Mornings.
Today, monthly events happen in over 100 cities across the globe. Local hosts partner with CreativeMornings leadership to deliver amazing experiences for creative communities from Albuquerque to Zurich. Combining the power of face-to-face connection with the scale of online communities, CreativeMornings has become the world's largest face-to-face creative community.
Is Building a Customer Community Right For You?
Building a customer community serves as a clear way to build fandom for your business. By giving your customers a forum to share their passions while also working to solve their needs, customer communities turn customers into fans. What's more, customer communities can save you millions in research costs while helping you to build your brick-and-mortar presence as well as your online one.
While customer communities are potent, they do have a wide range of costs that make implementing them unique to every business. Depending on your budget and what you're looking to achieve with, different community options may appeal to you.
1. If you run a small business with a local customer base, offline meetings combined with Facebook Groups are an effective way to start a customer community. By finding public meeting spaces or cheap rental options, venue costs will be low. Booking local speakers won't break the bank, but it will strengthen your presence in both your customer community and the local community at large. And Facebook Groups will give you a free way to have your customers communicate with each other.
2. If you're part of a growing business looking to improve online engagement with customers, investing in an online community platform is a great first step. Through a suite of digital community building tools, you'll be able to communicate with customers, solve end-user problems, and source new innovations. The cost will range from $1,000–$30,000+ depending on the size of your business, but the improved customer experience and reduced market research costs will likely pay for the investment.
3. If you're an established enterprise looking to solidify your brand awareness, hosting a large-scale user conference and establishing an event marketing team is a way to catapult your business to elite-status. Apple, AirBnB, HubSpot, and Salesforce all leverage astounding venues with A-list speakers to drive anticipation, excitement, and fandom around their businesses.
The planning takes months, but the payoff is an amazing experience that leaves customers as star-struck fans. Ticket prices for these events range anywhere from $200–$3,000+ to offset the massive organizational costs. Even if you can't rent out a massive convention center or book celebrity speakers, scaling down the event blueprint of these successful enterprises should pay dividends to your brand and business.
There are countless ways to build the right customer community, whether you're a 2-person startup or a 200,000+ corporation. While there are notable costs associated with scaling offline and online communities, finding the right purpose for customer communities and the right team to grow them can result in tremendous business value.
So, how will you build your customer community? See how your company can use fandom-based marketing here.
If you want to learn more about the business impact of fandom, check out these four game-changing benefits.