Marketing | Best Practices | Fanocracy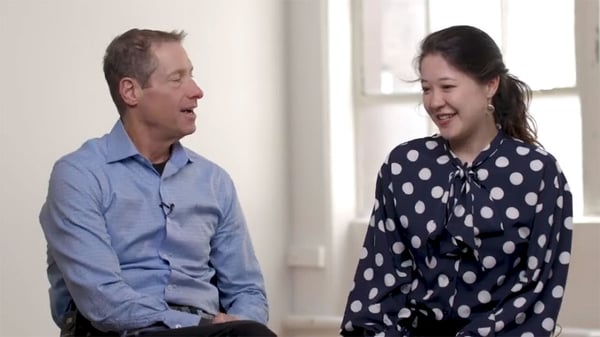 I love the Grateful Dead. My daughter loves Harry Potter. So, what does a baby boomer's love for the Grateful Dead and a millennial's love for Harry Potter have to do with marketing? Everything, it turns out.
Together, we've found that the next big force in marketing is not some magical software — it's passionate fans! My passion for live music has led me to see hundreds of shows, and my daughter's passion for Harry Potter has led her to write her own fan fiction. The power of passionate fans is no joke, and it's not just for musicians or books — companies like Southwest Airlines and Trader Joe's have leaned on their devoted fanbases to stay ahead of larger competitors with more resources.
For the past five years, my daughter and I have been following businesses of all sizes in all industries to understand how they turn customers into passionate fans.
We've come up with the term "Fanocracy" to describe such a business — an organization that inspires extreme passion for a product, brand, or idea by putting customers' needs and wishes at the center of everything it does.
An integral part of a Fanocracy is putting the needs of fans before anything else. Businesses can do this by embracing the creativity of their fans.
In this post, we'll highlight three different ways to foster the creativity of your fans: creating with fans, sharing with fans, and letting fans create. These methods for giving up control to your fans will make them feel important and influential, which will turn forge bonds with them that run deeper than just products or services.
Create With Your Fans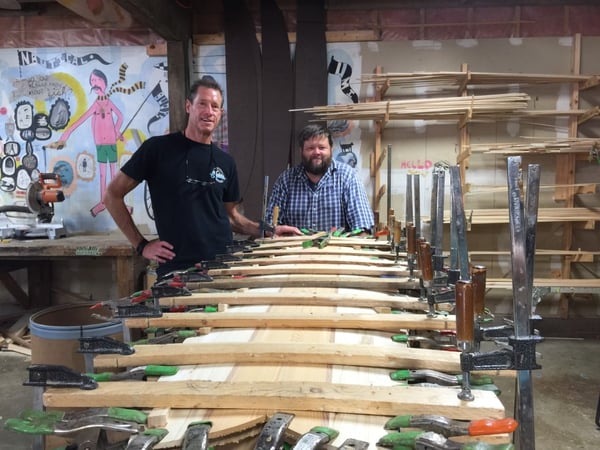 Grain Surfboards doesn't simply make surfboards for customers — it makes surfboards with fans. Through hands-on workshops at the flagship shop in York, Maine, Grain Surfboards gives fans the chance to craft their own custom surfboard with help and guidance from experts. Over the course of a few days, customers become part of the Grain Surfboards family as they bond with fellow surfboarding fans.
The workshops have become so popular that Grain Surfboards has been able to open another store in New York to accommodate demand. The company also offers traveling workshops along the West Coast.
By creating amazing experiences for fans and directly engaging with them through highly personalized workshops, Grain Surfboards inspires customer demand that fuels business growth.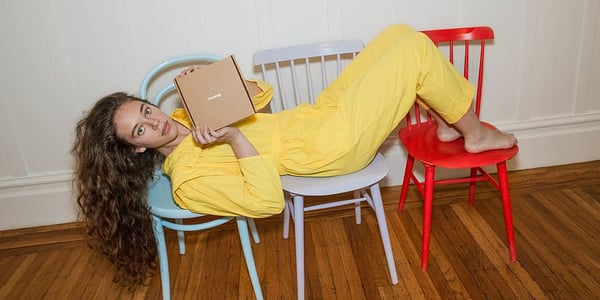 Another company that creates with its fans is skincare company Curology. Instead of making generic products, Curology customizes its products, with a little help from its customers!
First, Curology customers take photos and answer questions. Then, the company picks ingredients to create a formula based on the photos and questions. Beyond just the products, Curology connects customers with skincare providers to answer any questions they may have.
By creating personalized products with customers, Curology puts the needs of fans at the very center of its business.
In an industry where the big players produce one-size-fits-all products, Curology has doubled down on letting fans create. The results so far? $28 million in funding and a growth rate north of 200%.
Share With Your Fans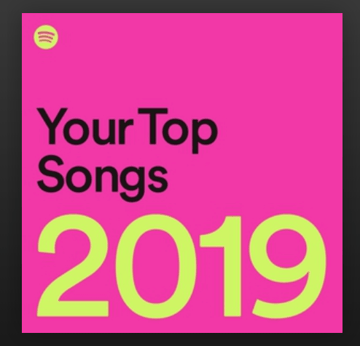 Spotify builds fandom by sharing in-app data with users to help them more about their music listening habits. At the end of each year, Spotify users eagerly await the company's "Wrapped" campaign — end-of-year data of what artists and songs music listeners tuned into the most. Spotify creates a personalized playlist of your favorite songs from the year, as well as detailed graphics of your listening trends to share on social media.
Besides captivating visuals and social media shareability that users rave about, the "Wrapped" campaign has serious customer acquisition power — the 2018 campaign drew in 28 million new users in just one week.
By sharing personal and delightful experiences with fans, Spotify encourages millions of people to join its service.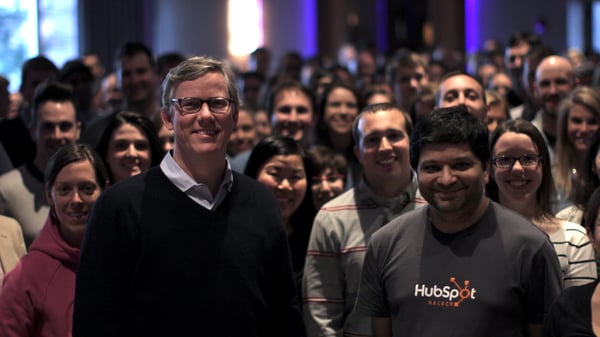 Another business that shares useful information to build fandom is HubSpot. The company pioneered the idea of inbound marketing — attracting potential customers through helpful content to generate leads, close sales, and grow your business. Instead of trademarking the term or guarding the secrets of inbound marketing, HubSpot openly shares valuable content.
HubSpot's free content has contributed greatly to building passion and excitement around the ideas of inbound marketing. Numerous professionals have dedicated their careers to learning and perfecting inbound marketing strategies, and these people promote their fandom of inbound marketing to their social networks and workplaces. HubSpot's reach has no doubt been amplified by its passionate fans
By freely sharing knowledge, HubSpot inspires customers to promote its brand, extending the reach of its marketing through its community of fans.
Let Your Fans Create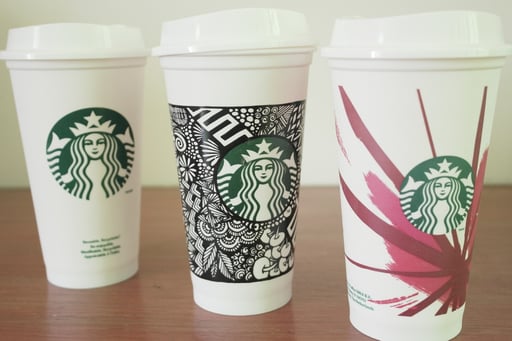 Besides its coffee, Starbucks is known for a simple cup design — just plain white with its iconic logo in the middle. Customers had been drawing designs on cups on their own time, so in 2014, Starbucks decided to harness the power of user-generated content to choose new designs for their cups.
Dubbed the White Cup Contest, this initiative encouraged customers to embrace their creativity and share it with the world. The competition saw nearly 4,000 entries within 3 weeks. The winning design then got to be featured on a new reusable cup launched by Starbucks.
Due to the success of the contest, Starbucks started a Red Cup Contest in 2016 to let fans create designs for the company's iconic holiday cups. Over 1,200 submissions from across the globe led to 6 customer-designed cups being chosen for the holiday season that year!
The contests saved the cost of hiring a design firm, inspired fans to post their cup designs on social media (free advertising), and differentiated Starbucks from competitors such as Tim Hortons and Dunkin Donuts — All this from doodling that fans had been doing all along!
By letting fans design cups, Starbucks uses user-generated content to connect with customers in an authentic way while also standing out from the competition. It pays to let your fans create.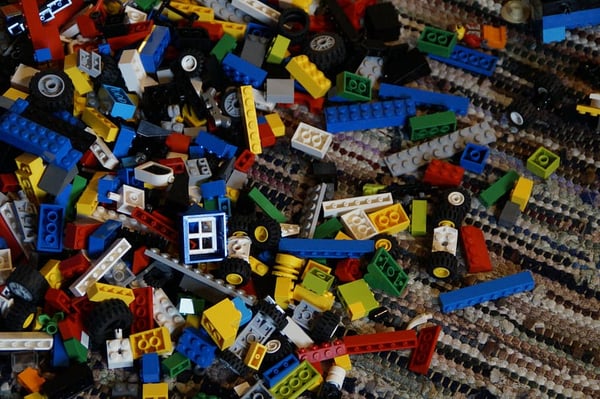 Another business that encourages its fans to create is LEGO — I'm sure the parents reading this have become closely acquainted with the iconic building bricks of this company. The whole point of LEGO products is for customers to make objects out of building blocks, but LEGO goes a step further by fostering a community of fans to create out-of-the-box ideas.
LEGO Ideas, the company's online community for fans, finds future LEGO set ideas from User-generated content. Fans build a model from scratch, take photos, and write a description of their proposed LEGO set. If any proposed LEGO set gets 10,000 supporters from within the Ideas community, then LEGO reviews the set itself.
If LEGO likes the proposal enough, then the fan-generated idea becomes an official LEGO set! Some ideas to come out of the fan community include the Delorean from Back to the Future and the Yellow Submarine of the Beatles.
Through the IDEAS community, fans come up with ideas not thought of by LEGO and gain a platform to share their ideas, while LEGO gains a testing ground for new innovation and product viability.
By letting fans create outside the lines, LEGO encourages customer engagement beyond its instruction manuals while also fostering new kinds of innovation.
Build Fandom Through Your Fans
For businesses to build fandom, they need to truly put fans at the center of what they do. Through creating with fans, sharing with fans, and letting fans create, companies can harness the energy of their most passionate customers to grow in all kinds of ways.
Whether you're a small business looking to expand, a hot start-up looking for more funding, or an established brand looking to engage with customers, putting your fans in control is a necessary step in achieving the growth you want.
Want to have a fandom like HubSpot or LEGO? Learn how to build a Fanocracy here.