If you aren't thinking about how fandom can grow your business, you should be. One of the most powerful things you can do as a business is to build a community of devoted fans that will choose the products or services that you provide no matter the circumstances. The passion behind fandom creates genuine human connection, and in a world of impersonal marketing automation, businesses that tap into the personalized power of fandom will dominate.
Companies have started to realize the importance of turning customers into fans and fans into customers — the cornerstone of Fanocracy.
In this article, I'll highlight 5 businesses that are crushing fandom right now and having fun while doing it.
1. Southwest Airlines.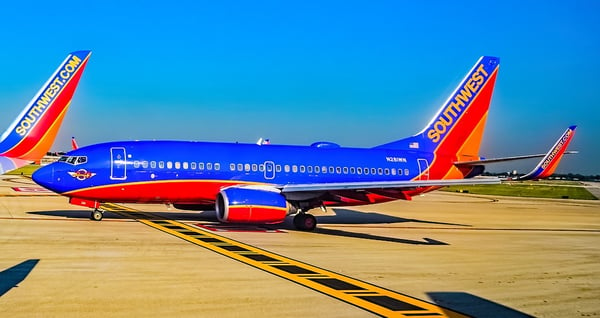 Southwest Airlines doesn't dominate in the conventional areas of airline experience -- it has no meals, no seat-back screens, and no first-class seating — but happens to be the third-largest airline in the world. Only one thing can explain this: Fandom.
Southwest takes its commitment to customer experience seriously. On its website, the airline describes itself as such.
"We like to think of ourselves as a Customer Service company that happens to fly airplanes (on schedule, with personality and perks along the way)."
The airline first embodies this with its policies. There are no charges to change or cancel a flight, and the first two checked bags are free. By giving customers the flexibility to adjust to changing travel plans and the freedom to pack more for their trips, Southwest prioritizes customer satisfaction and happiness over extra fees.
Additionally, the customer support at Southwest truly goes above and beyond. Besides having around-the-clock support over the phone, email, and social media, the airline takes the time to accommodate extraordinary requests. In one situation, a customer preparing for a relay race lost her bag on a flight the day before her competition. A Southwest employee took it in her hands to see that the customer could complete her race, so she waited until the bag arrived and then drove 3-hours to the race site to deliver the luggage on time. Talk about genuine connection! The amazing story is on Southwest's Twitter page, which has over 2 million followers.
2. Wendy's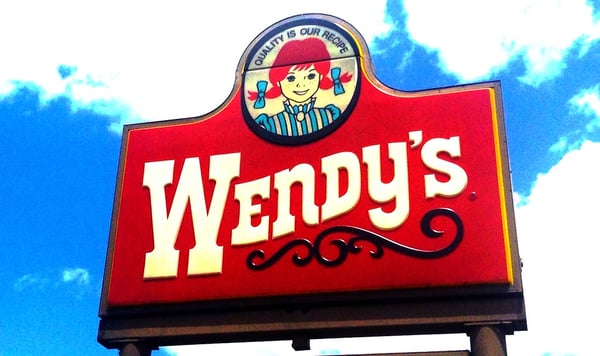 If Wendy's burgers don't distinguish it from notable competitors such as McDonald's and Burger King, its fan engagement certainly does. In an industry that does not have glamorous-looking menu items or lavish restaurant experiences, Wendy's uses social media and humor to turn customers into fans.
Wendy's has created a distinctive brand voice rife with sarcasm and wit. Through Twitter, the restaurant chain engages with competitors and users through hilarious quips while also maintaining humor in promotional content.
It is often said that the customer is always right, but Wendy's fearless authenticity with customers have allowed it to build a strong fanbase.
3. Trader Joe's
Despite having locations all across the U.S., Trader Joe's works hard to ensure that shoppers have a personal experience that you'd find at your friendly neighborhood grocer. Working to create genuine human connection has paid dividends for Trader Joe's as the grocer has faithful fans from coast to coast.
Most grocery stores look like bland warehouses -- not Trader Joe's. Each store has artwork and design from the local neighborhood, meaning that each Trader Joe's location has a connection to the unique community that it's in. Beyond the local feel, Trader Joe's includes stickers for kids, hidden stuffed animals, and tasty free samples that make the shopping experience delightful for kids and adults alike.
But perhaps most impressively, Trader Joe's have adjusted store hours and changed products in response to local customer requests. Additionally, shoppers can sample any item in the store, even if it's not the featured sample of the day. By bringing a fun, local, and personalized feel to shopping, Trader Joe's devotes itself to its customers -- who often become loyal, life-long fans.
4. Dollar Shave Club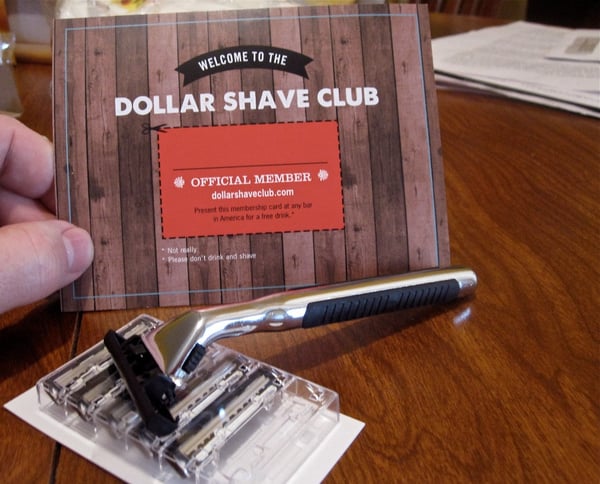 Dollar Shave Club takes a seemingly mundane activity -- grooming -- and injects some fun into the process. Through creating special experiences for its customers, Dollar Shave Club channels the power of fandom to disrupt the grooming industry.
Most people think of razors and grooming products as plain products found in the aisles of a convenience store. On the contrary, Dollar Shave Club provides its customers with a detailed box, a "membership" card to its shaving community, witty welcome notes, and clear descriptions of the company's shopping process. Instead of picking up some blank, impersonal razors at the store, customers are treated to an enjoyable buying process for no extra cost.
By welcoming customers to its brand with a playful and humanistic buying process Dollar Shave Club wins fans with the small, little details that its competitors may take for granted.
5. Harley-Davidson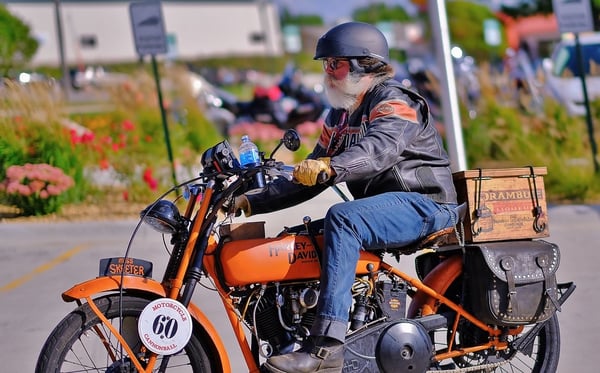 A key element of what makes a fan is an emotional connection to like-minded people. Harley-Davidson gets this, and cultivates a strong fan base by creating a sense of community among its customers.
Harley-Davidson customers are more than just customers -- they are members of a bike-riding community for life. The company encourages bike owners to connect with each other through Harley Owner Groups where they can ask questions about maintenance, organize learning seminars, and even establish new bike clubs. This initiative has been a huge success -- membership has grown to over 325,000 with almost 950 individual chapters.
Ultimately, Harley-Davidson retains such a loyal following by connecting customers with each other. By allowing like-minded people to share in the same interests and passions, Harley-Davidson sells more than just a bike to its customers -- it provides access to a community.
Key Takeaway
These 5 businesses show just how powerful fandom is in creating meaningful experiences for customers. From air travel and motorcycles to food and grooming, businesses can all benefit from the human connection that fandom inspires. Regardless of the industry, creating authentic, personal bonds with customers will turn them into loyal fans of your business.
Do you want to build loyal fanbases like Southwest Airlines or Trader Joes? I want to help you achieve that; my upcoming book, Fanocracy: How to Turn Fans into Customers and Customers into Fans, explores how you can grow your business through fandom. The book releases on January 7, 2020 from the Portfolio division of Penguin Random House.