Research and Analysis | Fanocracy
Since I announced my new book several weeks ago, many people have reached out to ask me how my co-author (and daughter) Reiko and I came up with the idea for our new book Fanocracy: How to Turn Fans into Customers and Customers into Fans which releases on January 7, 2020.
We both realized that the pendulum has swung too far in the direction of superficial online communications at a time people are hungry for true human connection. However, when businesses build genuine relationships with people, they connect on a personal level with their customers and create passion and excitement about their brand. By ditching the impersonal communication and putting the needs of customers above everything else, businesses inspire more than just loyalty — they create fandom!
In this post, I'll explore how the digital world has become so superficial, and how fandom will enable you to cut through the noise to succeed.
Why Online Communication is Broken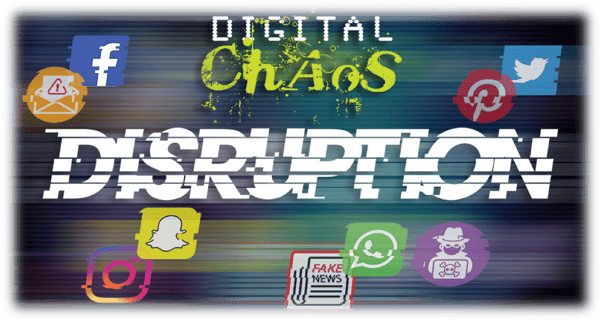 The Internet brings promise of tremendous easy engagement with audiences around the world. Social networks such as Facebook and content distribution services like YouTube are free, simple to use, and reach every human on the planet with an internet connection, so it's no wonder that billions of people around the world have gravitated to them.
But today, it's another story altogether. The algorithms deployed by the social networks like Facebook don't show us what we want to see because the technology favors profit for shareholders, rather than the original promise of allowing people to interact with their friends, family, and colleagues.
We get tidal waves of spam email and social networks that display advertisements instead of messages from our friends and fake news instead of what we as humans really need to know to lead fulfilling productive lives.
Worse, scammers have figured out how to game the networks to lure people into partisan content loops to prey on our worst fears and create new ones. While most people understand that a free social network means some loss of privacy, we didn't sign up to have our innermost thoughts, secrets, notes to ourselves and loved ones stolen and sold to the highest bidder.
The result is a polarizing and cold digital world. As a result, many people now feel that the promise of online social connection just isn't for them anymore—the romance is over. Many people have told us they have cancelled out their on-line presence and opted for privacy they can control themselves.
Simply put, people are tech weary and bot wary.
Our book, Fanocracy, was born from our growing frustration of digital gimmickry. There's something broken and we all feel it.
How Fandom Will Revolutionize Business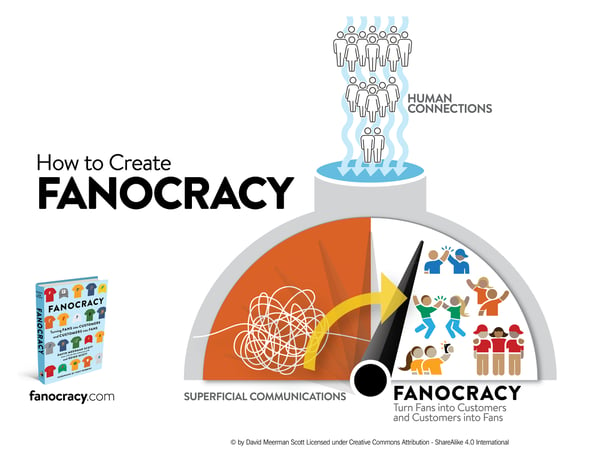 The solution isn't to do more of the same. It takes more heart to start a movement.
In a digital world where our lives are increasingly cluttered and superficial, we're missing something tremendously powerful: genuine human connection.
At the same time, Reiko and I noticed that Fandom is everywhere.
Fandom is the key for any organization, artist, solopreneur, or other entity to be successful is bringing people together. Fandom spans generations and subject matter to bind individuals together in excitement, purpose, and buying power. No matter who you're dealing with, understanding fandom is the cornerstone to success.
We call this act of consciously bringing people together through a shared endeavor a fanocracy: an organization or person that honors fans and consciously fosters meaningful connection among them.
We hope you will join us on the fanocracy journey to create a more human way of doing business.