How to Use Snapchat for Business and Finance
Best Practices | Case Studies | New Rules of Marketing and PR | Sales Strategies | Social Media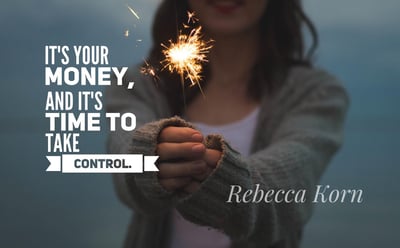 In the past year or so, live-streaming and short-form video applications for smartphones have become exciting new ways to share interesting aspects of life and business and gain new followers and customers as a result. The most popular applications include Instagram video, Twitter video, Snapchat Stories, and Facebook Live. In this excerpt from new 6th edition of my book The New Rules of Marketing and PR released July 31, I share how Rebecca Korn, a financial advisor and business strategist with Northwestern Mutual, uses Snapchat to generate new business.
These applications are used to share with the world what you're seeing right at this moment, so others can experience it with you in real time (in the case of the streaming apps) or nearly real time (in the case of short-form video). These apps can turn anyone into a citizen journalist. And for marketers, they open up the possibility of sharing all kinds of information that can serve as marketing content. A live operation at a hospital, a tour of a home for sale, a peek backstage at a rock concert, a coach's pep talk before the big game, or a product design meeting at company headquarters all become shareable in an exciting and intimate way.
Snapchat has exploded in popularity since its launch, surpassing 150 million daily active users. The company went public in March 2017 with a $30 billion valuation. This free iOS and Android mobile app can send video, images, and texts between friends. The Snapchat app offers similar features to Twitter, Instagram, and Facebook, but with a twist: The messages disappear immediately after viewing. Snapchat is a way to chat with people without creating any lasting evidence of the discussion. The Snapchat logo is a ghost because it is ephemeral—now you see it, now you don't.
While the basic Snapchat service is interesting as a real-time communications tool, it doesn't work for marketing and PR because of its one-to-one limitation.
Snapchat Stories to drive new business
However, Snapchat Stories has emerged as a fascinating way to communicate with a market in real time. Snapchat Stories allow you to string video Snaps together to create a narrative, which becomes available either to your choice of Snapchat friends, to a customized group, or to all Snapchatters. The Snaps can be built around photos or short videos. You can choose from a variety of filters to modify the photos, and you can add text or draw in several colors as well.
When you add a Snap to your Story, it "lives" for 24 hours before it disappears, making room for new content. Your ongoing Snapchat Story displays these moments in the order you experienced and shared them, so it essentially becomes your personal feed of things that have happened to you in the past day. You can continually add to your Story, creating a rolling update in which older Snaps disappear after the 24-hour limit is reached. Or you can simply create one-off Stories for special occasions.
Because Snapchat Stories disappear after a day, there is much more of a real-time feel to the service. With video sharing on other services, your videos live on. That means there's no incentive for people to view them right away. Snapchat Stories hark back to the old days of television before VCRs and DVRs. If you didn't watch live, you'd never be able to see the show.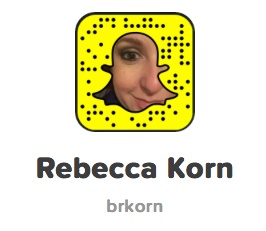 Rebecca Korn is a financial advisor and business strategist with Northwestern Mutual who uses Snapchat to generate new business. On Snapchat she's @Brkorn and goes by the wonderful handle Financial Fashionista. "When I first got started on social networks, I used 'Financial Fashionista' because I wanted to hide behind something just in case I totally messed it up," she says. "But inadvertently I created this personality for people to identify with, and it made finances less intimidating."
Korn makes a point of asking her clients' kids what the popular social networks are and then she gives them a try. That's how she got started with Instagram several years ago, and in mid-2015, she started with Snapchat. "For a while I just couldn't figure out how to use Snapchat specifically for business because I could see a lot of my friends posting things like pictures of their kids," she says. "But then I started using it to show people that being a financial advisor is not sitting in an office all day and going home at 3 P.M. and that's it. Some nights, I stay here until 10 or 11 at night. I've been here on Saturdays, and my clients follow me on Snapchat and they say, 'Oh my gosh, I had no idea how much dedication it takes to be a financial advisor.'"
Besides showing the behind-the-scenes reality of how a financial advisor works, she also shares valuable information that people can use. "I use little tidbits like 'the three top reasons when you should speak to a financial advisor' and create a Story around that. People's attention spans are very short these days, and I find that creating a short little Story generates interest. Social networking is all about value. I can teach you how to read a financial statement so you can learn about rates of return and what that actually means for you over the next 30 years of investing. If you watch my Snap Story, I revisit that often. It provides extra value. And even if you're not my client, I want to make sure you're okay."
Korn says that she never actually sells from Snapchat. Rather, people who watch her Story sometimes ask her a private question. She always replies and that sometimes leads to them asking about her services. "I just give them my phone number and we go from there," she says. "One of those was someone I would call an elephant, because he had about $1.5 million in assets that he brought to me after we met on Snapchat, so that's pretty huge. I have clients who are business owners and physicians that also came through Snapchat, which is very surprising. I think that people underestimate Snapchat because they think it's all millennials, but the median age that I'm experiencing is about 42. They have families and many are on Snapchat because of business."
Excerpted from the 6th edition of The New Rules of Marketing and PRby David Meerman Scott with permission by John Wiley & Sons, Inc. 2017, ISBN 9781119362418.