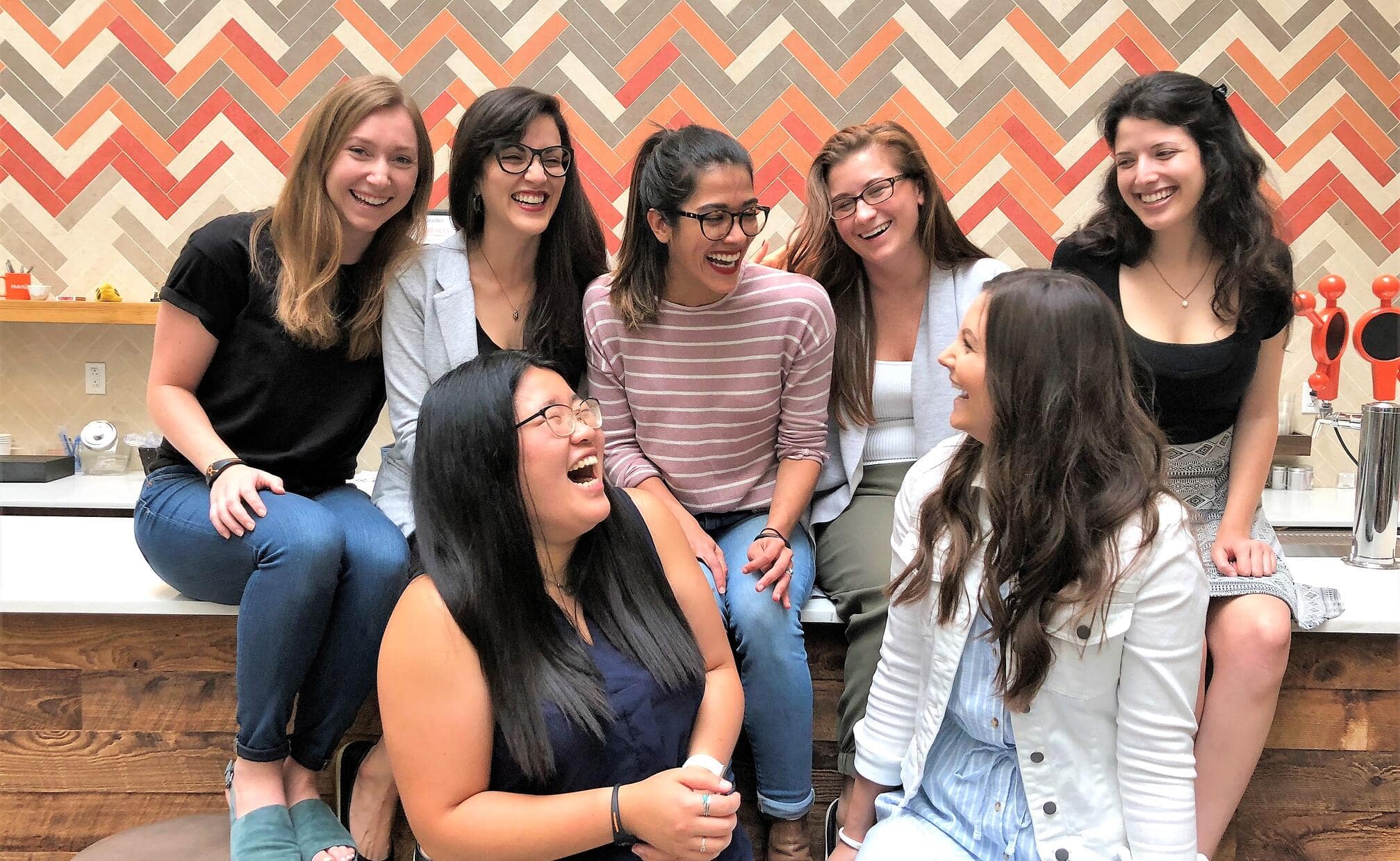 HubSpot was recently named the #1 Best Place to Work in the USA in 2020 by Glassdoor as rated by employee reviews. What an amazing accomplishment! Congratulations to all my friends at HubSpot (I have been an advisor since 2007).
So, what's HubSpot's secret sauce?
Fandom!
When a company has employees who are fans of the place they work, it's infectious and builds fandom among customers, fueling business growth.
In this post, I interview Katie Burke, the Chief People Officer at HubSpot, to learn how HubSpot has built a corporate culture loved by both customers and employees.
This is partly an excerpt from my upcoming book Fanocracy: Turning Fans into Customers and Customers into Fans, which will release January 7, 2020 from the Portfolio division of Penguin Random House. I wrote Fanocracy with my 26 year old daughter Reiko. The book is about Fandom culture and how any business can grow by cultivating passionate fans.
How Culture Builds Fandom at HubSpot
The announcement Glassdoor's Best Places to Work 2020 Revealed: HubSpot Wins #1 says, in part:
"As we enter a culture-first decade, it's only appropriate that the #1 Best Place to Work winner is a culture carrier with unlimited PTO, empowering leadership, and smart, supportive colleagues. Uplifting values like being humble, empathetic, adaptable, remarkable and transparent, HubSpot is a fast-growing software company based in Massachusetts, and now a #1 Best Place to Work … HubSpot beat out big-name multinational businesses by firmly investing employee engagement all while expanding globally with offices in 8 countries and a growing remote workforce. "
In my research for Fanocracy, I learned the key to building a company that employees love is to create an organizational culture that values how each person contributes. If you allow employees to be themselves — working in the way they find most productive — they are more likely to enjoy their work and therefore become great advocates for the company.
To drive success at HubSpot, the company has focused on its corporate culture. In fact, the HubSpot Culture Code, an inside peek at how HubSpot works and what they believe, was published for the world to see on SlideShare and it has been viewed nearly five million times. While the 128 slides in the deck provide a remarkable amount of detail, the HubSpot Culture Code can be summarized as these attributes:
1) Culture is to recruiting as product is to marketing.
2) Whether you like it or not, you're going to have a culture. Why not make it one you love?
3) Solve For The Customer — not just their happiness, but also their success.
4) Power is now gained by sharing knowledge, not hoarding it.
5) "Sunlight is the best disinfectant."
6) You shouldn't penalize the many for the mistakes of the few.
7) Results should matter more than when or where they are produced.
8) Influence should be independent of hierarchy.
9) Great people want direction on where they're going - not directions on how to get there.
10) "Better a diamond with a flaw than a pebble without."
11) We'd rather be failing frequently than never trying.
"We are building a company that our employees truly love," Katie Burke told us in an interview for Fanocracy.
"It starts with believing that our employees can and should love their work so we're doing our best to be as remarkable with the value proposition we create for our employees as what we do for our customers."
How Transparency Creates Fandom
One of the biggest drivers of the HubSpot culture is the focus on transparency.
"My hope for every HubSpotter when they work here is not just that they become better engineers or marketers, but that they ideally become better people and better professionals and better entrepreneurs," Burke says. "To do that they need access to information they wouldn't have normally have as part of their job. For me it's a great source of pride that people who just started on their team as interns can read wiki posts from co-founders Brian and Dharmesh on what they're thinking about business strategy. That is a really powerful force of learning."
This kind of openness and transparency is sometimes difficult for executives who are used to a traditional hierarchical, command and control management style.
"You have to be transparent when it's not convenient for you," Burke says. "You have to be transparent even when it feels difficult. It's something we all hold each other accountable to."
How Autonomy Turns Employees Into Fans
The other big driver of HubSpot culture is the focus on employee autonomy.
What I found remarkable is HubSpot's unlimited vacation policy. Employees can take as much vacation as they need. Who else does that?
"We have employees who sometimes work long hours," Burke says. "We hire great people and one of our principles is autonomy so why would we have them sign a permission slip to take vacation time? They're adults and it makes no sense. Our co-founders are both are allergic to policies that are nonsensical and that's baked into our culture. We want people to be in the driver's seat of their own lives and careers and so the ultimate goal is for people to build their work around their life, not the other way around."
People who are free to make their make their own decisions love their employer!
On Glassdoor, current and former employees of companies worldwide can share insights and opinions about their work environments by writing a review about their company. The reviews on the site are designed to give the reader an insider's look at what it's like to work at particular jobs and companies. People considering joining with HubSpot study these reviews and many potential customers and investors check them out as well.
Based on Glassdoor reviews, it's clear that HubSpot has already created a Fanocracy with its employees who are happy to share their enthusiasm with the world.
"When CEOs of other companies ask me about our Glassdoor rating, they ask about the wrong thing," Burke says. "They want to know how do you get that rating? They think it's about is how you market to employees and ask them to write a review. But I tell them it starts with thinking of your employee experience as a product unto itself. The ranking is a lagging indicator of what we're doing. Not a leading indicator of what we're doing. And so, if you're focused on just the rankings and reviews, you're doing it wrong. All day, all I think about is how we are innovating to keep up with what our employees expect from us. How we are responding to their feedback? How do we make sure we're taking it to the next level every single year? When we win an award, the next morning I think about what are we going to do next year? Just like building any great product, complacency is the ultimate enemy."
HubSpot has enthusiastic employees who write glowing reviews of what it's like to work at the company and that helps win awards. So how do those employee-fans work to make the company a financial success? How does this build Fanocracy?
"Part of our culture code is to solve for the customer and people know that coming in," Burke says. "So, if you're someone who doesn't care or just wants to build for the sake of building, you're probably not going to join HubSpot. If you do join HubSpot you're starting with a product team that cares deeply about customer feedback and spends a lot of time listening to customers and partners about what's working and what isn't. Chances are you want the autonomy to be able to fix problems. We have really small autonomous teams on our product organization to give them flexibility to make decisions to solve for our customers on a regular basis."
In a world where people have come to expect poor customer service and aggressive sales tactics, HubSpot people focus on what's best for customers, not what's going to bring in a deal faster or save money.
"Our customer support people are given full autonomy to help solve the actual issue that somebody is dealing with versus trying to put them on hold for as long as possible to delay and prevent them from actually getting the help they need," Burke says.
Authentic employee advocacy inspires enthusiasm, enjoyment and passion
How Employees Build HubSpot's Fanbase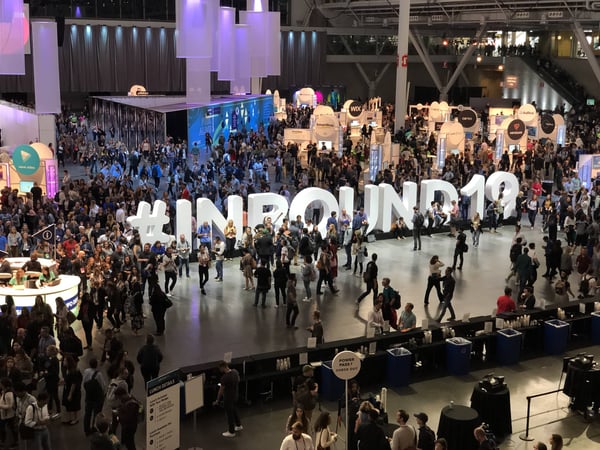 The annual HubSpot INBOUND conference draws tens of thousands of fans from all over the world to Boston each year to learn more about effective marketing, sales, and customer support strategies. Yet most come to interact with people who work at HubSpot and meet their loyal clients.
People get so much out of the event that they dedicate nearly a week of their time, gladly invest in the event ticket, air travel, and hotel accommodations. They say it's worth it to have the chance to interact with HubSpot people.
"I have yet to meet someone for whom meeting a HubSpot person did not make them more likely to buy our product or more likely to attend HubSpot user group or more likely to come to our INBOUND conference," Burke says. "That's a sign we're doing something right. And we hear time and time again that one of the reasons people bet on us is our people. They believe that the professional that they dealt with as part of their sales process was highly consultative and helpful. I have never worked at a software company besides HubSpot where someone has said I absolutely love my sales rep and I want to stay in touch with them. That's a point of pride."
Authentic employee advocacy inspires enthusiasm, enjoyment and passion.
Key Takeaway
HubSpot has worked very hard to build a culture that its employees and customers can be fans of. By valuing transparency and autonomy, HubSpot creates a work environment that focuses on the needs of its employees and allows them to grow. This inspires true fandom from HubSpotters, who then authentically advocate for HubSpot by spreading enthusiasm, enjoyment, and passion in all their interactions with customers.
So, do you want to learn how to build fandom culture like HubSpot?
My new book, Fanocracy: Turning Fans into Customers and Customers into Fans, explores ways for businesses to harness the power of fandom to grow and succeed. In the meantime, you can see other businesses that have been using fandom to succeed and some of my favorite fandom examples of 2019.