Case Studies | Best Practices | Fanocracy
I've said it before, and I'll say it again: Fandom is the most powerful marketing force in the world.
Amid the superficial clutter of our digital world, people are looking for genuine human connection — the root of fandom. As such, businesses that can build personal relationships with their customers can develop them into passionate fans that fuel growth while spreading joy and inspiration to the world at large.
In this post, I'll highlight some of the best acts of fandom in 2019 that embody the spirit of genuine human connection. Anyone can learn from these acts that exemplify how to win fans the right way.
1. Waffle House Helps Communities During Natural Disasters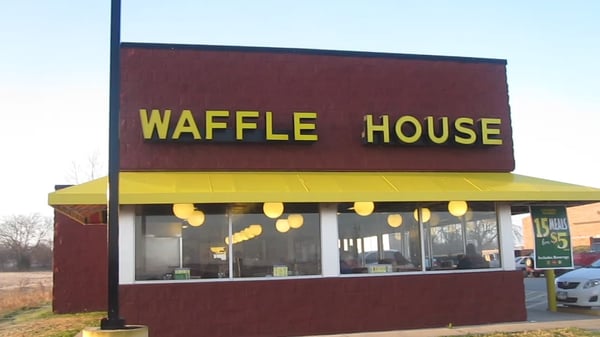 You may know Waffle House as the iconic restaurant chain in the American South known for its 24/7 hours and tasty diner-style food, but Waffle House has come to mean much more for those who live in areas affected by natural disasters.
States in the South have been battered by hurricanes over the past 20 years. Amid the chaos of the storms, Waffle House tries to keep its restaurants open to feed first responders and the communities of their nearly 2,000 restaurants across 25 states. With Hurricane Dorian impacting the Carolinas this past September, the Waffle House team got ready to implement its anti-storm efforts.
Waffle House has a dedicated storm-watch team at its headquarters in the Greater Atlanta area as well as "jump teams" to support local Waffle House employees in areas affected by natural disasters. The chain's commitment to serving its employees and the community is so great that local and federal officials have been using Waffle House operation status as an unofficial index for how severe storm damage is in certain communities.
The "Waffle House Index" helps to coordinate response efforts to natural disasters, but means more than that to the community. An open Waffle House means a warm meal, friendly smiles, and a semblance of calm within the uncertainty of storms.
Putting the needs of your customers first, no matter what, has helped Waffle House build loyal fans that see the restaurant not just as a food provider, but a beacon of hope.
2. Spectrum Employee Builds Fandom Through Kindness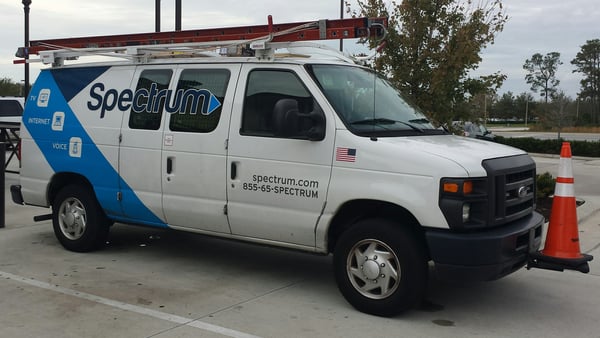 When Rob Kinney, an internet and cable technician at Spectrum, conducted a routine maintenance check at a home in Greenville, South Carolina, he didn't expect anything to be out of the ordinary. Little did Rob know that he'd be building fandom for Spectrum through his simple, yet powerful act of kindness.
Jessica Donnahoo, the homeowner, had been struggling all day to balance daily chores while taking care of her 3-year old, Sailor. Born with multiple challenges, Sailor is blind and becomes easily overwhelmed by unfamiliar sensations. That day, Sailor had been especially difficult.
During Rob's maintenance check, Sailor ran up to the technician and clung on to him. Instead of brushing Sailor off, Rob scooped the boy up into his arms and finished his work while comforting the young child. For 45 minutes, Rob cuddled with Sailor while Jessica finished the rest of her household chores.
In an emotional Facebook post, Jessica thanked Rob for his kind deed and praised him for connecting with her family on a human level. This is the kind of genuine, human connection that not only builds customer loyalty, but inspires others to be just as kind and passionate. Hats off to you, Rob!
3. David Byrne's American Utopia Builds Fandom through Performance
Talking Heads frontman David Byrne takes people on a journey of joy, hope, and wonder with his new Broadway show, American Utopia. Through fantastic music, commentary on society, and creative staging, American Utopia delivers a one-of-a-kind experience that turns audience members into passionate fans.
Bryne pays homage to his previous work in American Utopia through parallels to his famous 1984 concert-film Stop Making Sense. Long-time fans can appreciate the nod to the past, but American Utopia brings something new to audiences — untethered band members that roam the stage, silver chains across the stage that amplify the empty spaces of the theater, and musings on the current state of the world in 2019.
Most audiences sit through Broadway shows, but audience members of American Utopia are on their feet cheering and sharing personal connections together — they are truly fans. Combining history and beloved music with creative elements of staging and performance ensure that people will remember David Byrne's American Utopia long after they come home from the performance.
4. Dirk Nowitzki Builds Fandom through Christmas Visits to Children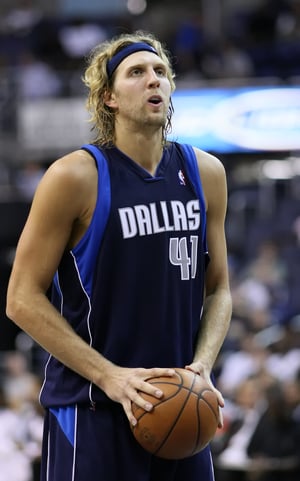 Dirk Nowitzki is best known for his play on the basketball court for the Dallas Mavericks. Despite many accomplishments across his 21-year career, including an MVP award and an NBA Championship title, Nowitzki saves his best one for off the court.
For more than two decades, Nowitzki has been visiting children at Children's Medical Center Dallas each Christmas. However, Dirk has kept the visits unpublicized, save for one story by the Dallas Morning News in 2016. Most people did not learn of Dirk's yearly trips to the hospital until his last game this past spring when the Mavericks paid homage to their gentle giant.
He wears a silly, blue santa cap and goes by the name "Uncle Dirk." He brings a shopping cart filled to the brim with toys as he stops by to say hello to patients at the hospital. He plays video games, sings carols, and shares embraces with the kids and their families. And he stays long after he is scheduled to leave, spreading joy and happiness to those who have gone through so much hardship in life.
Dirk Nowitzki has won over fans for his amazing skills on the basketball court, but his compassion as "Uncle Dirk" has been his best act of fandom. The personal connections Nowitzki has forged with the children of Dallas are just as memorable as any banner or trophy he won.
Key Takeaway
From restaurants and internet providers to performers and athletes, acts of fandom can create genuine human connection while spreading joy. These four examples highlight how we can all benefit from building fandom.
Interested in turning customers into fans like Waffle House or David Byrne has? I want to show you how; my upcoming book, Fanocracy: How to Turn Fans into Customers and Customers into Fans, highlights how companies across all industries are tapping into the power of fandom to grow their businesses. The book releases on on January 7, 2020 from the Portfolio division of Penguin Random house; in the meantime, you can read the first chapter here.