New Rules of Marketing and PR | Marketing | Facebook | Advertising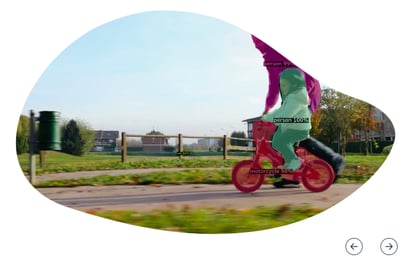 If your marketing includes advertising on search engines using platforms like Google AdWords, advertising on social networks like Facebook, or is powered by a marketing platform like HubSpot, you're likely to already be using using Artificial Intelligence in your marketing.
AI is an important way to automate routine tasks to save time and money as well as to increase the success of marketing initiatives. I wrote about this last week in an overview post titled Artificial Intelligence and Machine Learning for Marketing and Public Relations. Today's post is partly based on the new AI chapter in the new seventh edition of The New Rules of Marketing and PR, which released this month.
For example, the Facebook do-it-yourself ad platform has many built-in AI programs to help reach people in order to optimize your advertising spend.
Facebook ads target particular users based on attributes that include their location, demographic data, and other information from their profile (profession, hobbies, etc.). Using an auction system, marketers create an ad, choose the demographic attributes they want to target, set a budget for a particular timeframe, and then bid against other marketers for ad clicks or impressions.
Traditionally, it's really difficult to figure out how your ads are performing. Some marketers try to find answers by running many side-by-side A/B tests. But this approach takes time and wastes money. This is a perfect job for AI to tackle.
Facebook allows ad buyers to set campaign goals and parameters and then allow Facebook's AI models and algorithms to predict which opportunities are likely to be the most valuable. These decisions are based on real-time incoming data generated as the first ads are being served. The machine makes adjustments needed to help ensure a campaign meets its goals at the best possible price. Besides the AI built into the Facebook ad platform, the company also offers third-party AI plug-ins that optimize particular tasks.
The other major social networking platforms and search engines have AI built into their search and discovery systems and advertising networks too.
The AI powered marketing future may be closer than you think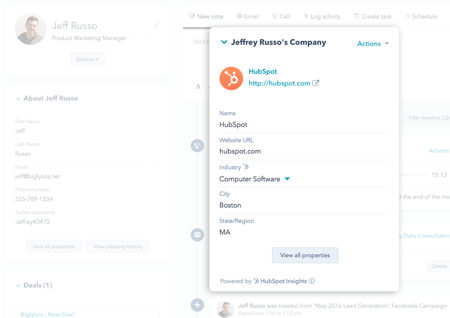 If you use marketing technology such as a Customer Relationship Management (CRM) system, email marketing platform, or marketing automation system, it's possible that AI is powering your marketing right now.
For example, I'm a HubSpot customer (and an advisor to the company). My websites, this blog, list management, email marketing, and lead generation are all powered by the HubSpot all-in-one platform. The HubSpot services includes a number of HubSpot AI tools built in.
The benefit to me is that massive amounts of data from tens of millions of customer records across more than 60,000 HubSpot customers are anonymously contributing to the AI calculations. One individual customer's HubSpot data like mine isn't large enough to predict outcomes using AI. But the entire database of HubSpot customer data offers plenty of analytic insight. This kind of aggregation is the same approach a service like Netflix uses to predict the kinds of films I might like (small data set) from millions of customer viewing records (large data set).
The AI team at HubSpot have launched more than 30 experimental projects to research what's most useful for customers. The AI-powered services that are up and running as I write this include modules in three core areas: anti-abuse, data hygiene, and personalization of content.
The anti-abuse tools look at all HubSpot customers to analyze if the emails people are sending are likely to be flagged as fraud or spam. It predicts if an email list was purchased rather than generated in a legitimate way. It also detects if somebody signing up for a HubSpot product is likely to host malicious content.
All customers benefit from the fact that the HubSpot's AI-powered anti-abuse systems flag inappropriate use, proactively defending the email sending reputation of the platform.
Figuring out who's who with AI
My full name is David Meerman Scott. The problem I have nearly every day is that most online forms don't have a field for middle name. Therefore, sometimes I put my first name as David Meerman and sometimes I put my last name as Meerman Scott. I also use a different email addresses for different purposes.
HubSpot uses AI to figure out that people like me, who register in multiple ways, are actually the same person. The system eliminates duplicate data.
Another cool AI tool built into HubSpot is a business card reader. You can take a picture of a business card and upload it to the HubSpot system, where the AI pulls the text strings and drops them into database fields such as first name, last name, company, title, telephone number, email address, and so on. It's not perfect and sometimes requires editing. But it will sure save you some time.
My favorite of HubSpot's AI tools is personalizing of content for different website visitors. This system surfaces articles, blog posts, and other content related to what a user is currently reviewing. These recommendations are based not just on connections between the content but also known attributes of the user.
HubSpot customers can create up to five variants of a web page, and then the HubSpot AI kicks in to adjust traffic dynamically, depending on which is performing best.
This technique has the wonderful name "Multi-Armed Bandit testing" and is a more sophisticated version of A/B testing that continually serves different offers. Some HubSpot customers have seen as much as 30 percent increases in conversion rates through this AI-powered technique.