Case Studies | Marketing | Fanocracy
Let me ask you a question. Who would you trust more? A business praising its own products? Or a person that you're familiar with praising its products?
On Tuesday, I posted Building Fandom Through Video: Lessons From Sarah Beth Yoga. This post is the second part of my conversation with Sarah Beth. We discuss how she uses a personal approach with brands who want to reach her audience.
Chances are, most of you would trust the person more than the business — I know I would! In a world of superficial communications, interacting with an actual human being that you can relate to is refreshing. And this is what fandom is all about: creating genuine human connection with people to build passion and excitement for your business.
This post is partly an excerpt from my WSJ bestselling book Fanocracy: Turning Fans into Customers and Customers into Fans, which released this month from the Portfolio division of Penguin Random House. I wrote Fanocracy with my 26 year old daughter Reiko. The book is about Fandom culture and how any business can grow by cultivating passionate fans.
Growing Fans From Individuals Outside Your Business
Since people tend to trust people they know over businesses, companies have started to partner with individuals to promote their products. While strategic partnerships are not something new to advertising — think sponsored athletes like Lebron James with Nike or brand endorsers like Jennifer Garner with Capital One — social media has changed how businesses approach partnerships and who they partner with.
Two popular strategies for working with partners are influencer marketing and brand advocacy. While they may seem similar to each other, there are key differences between the strategies that you need to be aware of to build fandom for your business.
Influencer Marketing
The concept of what many are now calling "Influencer Marketing" has become a popular way to generate attention. That means identifying the people who have influence over the buyers of a particular type of product or service or who are popular with a particular group of people and build marketing programs that will attract them. Companies hope that the fans of influencers will become fans of them as well.
Because many celebrities take a fee to promote a product on a one-off basis on their social media feeds such as Instagram or YouTube, advertisers look to reach an audience through them. However, that's more like buying a single magazine advertisement rather than building trust for your brand. Paying a random famous person to give a shout-out for your business does nothing to establish authenticity and credibility with consumers.
If influencers don't have any kind of connection to your brand or to your consumers, then they aren't helping you to build fandom, and they definitely aren't driving consumers to buy from your business.
Brand Advocacy
Companies who prioritize building trust work with outsiders who act as brand advocates as a way to influence customers. A brand advocate is somebody who is eager to share what they know about your company and its products and services.
Your ideal brand advocate should have an authentic relationship with your company and should be a true fan of the product. While a brand advocate could be paid, many brand advocates are simply passionate fans that spread praise of the companies they love of their own accord. Seth Godin would refer to these people as "sneezers" — people who are more likely to tell their friends about a great new idea.
Brand advocates can be "famous" people with large fanbases, but they can also be lead-users for a company's products, business partners, and social media followers who like to share their experiences. Regardless of who they are, brand advocates have an infectious enthusiasm for the businesses they partner with. When advocates love a business so much that they praise it without direct compensation or any stilted scripts, people can tell. This forms the trust necessary for businesses to build fandom.
How Sarah Beth Views Brand Advocacy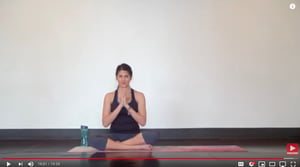 From the perspective of influencers like Sarah Beth, the sheer volume of marketing requests from companies is difficult to manage. Rather than build a relationship with potential brand advocates, the vast majority of brand marketers simply spam hundreds of people who have a following they want to tap, hoping that somebody will say yes to promoting their stuff.
"I receive more than 50 email requests a day from people who want me to promote their products," Sarah Beth says. "I can't even respond to them and I shouldn't because most of them are copy and paste email requests for me to review a product. It's obvious when they can't spell my name right and hard to decipher which of these offerings are even credible and which of them are things that are worth my time."
For Sarah Beth, brand advocacy is all about authentic relationships between brands and influencers.
"When I recognize a company and its products as something that I actually enjoy and use in my home, I'm much more likely to start a conversation," Sarah Beth told us. "The relationship is more important to me. It's more important that my audience trust me, so when I do say I like a product, my audience does not think they're being pitched to because that's not at all my goal."
Sarah Beth has been working for several years with KiraGrace, a brand offering sophisticated athletic wear.
"The relationship I have with KiraGrace is ideal, so we continue to work together," Sarah Beth says. "They send me an outfit each season and I'll wear it in my videos. I'm extremely selective now about the products that I will present. For example, I work with clothing companies that I've developed a relationship with that I feel very strongly my audience would truly enjoy the quality of the product. Everything else that's a one-time product review? I'm not interested."
Build Fandom With Brand Advocacy
Brand advocacy is something you need to be fostering at your company. According to Nielsen, one of the largest media companies in the world, 92% of customers seek social recommendations before buying from a business. What are you doing to earn the trust of your consumers?
By partnering with individuals who exude passion and excitement for your business, you will build credibility for your brand. Because people trust other people more than businesses, brand advocates reach potential fans that you might not have found on your own. For KiraGrace, that means reaching an audience of over 650,00 people through genuine advocacy by Sara Beth Yoga.
Whether you're an entrepreneur, a B2C business, or a B2B business, there are going to be advocates of all kinds spreading the news about their favorite (or not-so-favorite) companies. If you want to build your audience, grow your fandom, and gain new customers, start finding your brand advocates today.
Brand advocacy is just one of many ways to build fandom for your business. My new book, Fanocracy: Turning Fans into Customers and Customers into Fans, explores ways for businesses to harness the power of fandom to grow and succeed. You can see other businesses that have been using fandom to succeed and some of my favorite fandom examples of 2019.