Public Speaking | Marketing | Virtual Events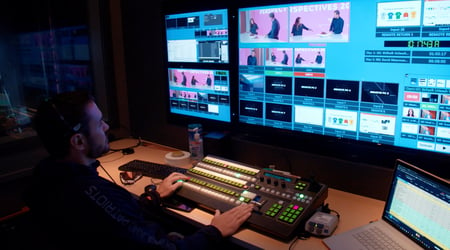 Business events have been a long-time staple in company calendars since who knows when. A few times a year, employees get to travel to places like Boston, New York, London, and Singapore to hear keynotes from world-renowned speakers, meet other like-minded professionals, and enjoy entertainment.
5 Key Benefits to Hosting Virtual Events
Massive audience reach
Saves Time for Attendees and Speakers
Saves Money
Creates Unique, Online Experiences
Better Event Feedback
Even as marketing has become more and more digital, in-person events have remained a mainstay in marketing budgets.
And then COVID-19 happened

Every major event in 2020 has appears to have gone virtual. Apple's WorldWide Developers Conference, HubSpot's INBOUND, and Saastr are just a few events that will be virtual for the first time in history.
People will certainly miss all the things that make in-person events great. However, the benefits of virtual events for both attendees and hosts have the potential to permanently change the event marketing landscape.
Below, I'll explore advantages to virtual events that drive up attendance, keep the budget under control, and improve marketing strategy for future events.
Even as in-person events slowly return, the clear advantages of virtual events should have marketers re-thinking how they approach event marketing in 2020 and beyond.
Note: If you're considering a virtual event for your business and looking for some ideas on how to create one, I'd be happy to help! You can contact me here.
Massive Audience Reach
Saastr 2019, one of the premier business conferences for the tech industry, had 10,000 in-person attendees. Saastr's virtual 2020 event already has a list of 50,000 attendees for when the event goes live in September. This is the power of hosting events online.
Physical events have physical limitations — square footage, seating capacity, venue availability. Virtual events have no such limitations. As long as attendees can connect to the internet, then they can access an online event. This means your event has the ability to reach people all across the globe.
Events build brand awareness and give customers opportunities to learn, grow, and meet others. All these things can happen with a virtual event, but at a much larger scale. If your virtual experience is done right, you can mobilize your online audience into loyal brand fans from all parts of the globe. Even after in-person events resume, offering a live streaming option and recording keynotes to share later will be a way to tap into audiences far larger than any stadium could ever hold.
Saves Time for Attendees and Speakers
If you've ever attended an out-of-state or out-of-country event, then you're familiar with hectic travel routines. There's the routine of waking up early to catch a bus, train, or flight. There's the process of checking into the hotel. And then there's trying to navigate your way to the venue. The time associated with just making it to an event can be enough to discourage people from attending at all.
With virtual events, the only hassle for attendees is making sure they have a good internet connection. With everything just a few clicks away, people can access all the benefits of events without having to lose valuable time to travel.
For event planners, booking speakers becomes more flexible as well. Speakers (like myself) find ourselves booked out for events all across the globe, making it hard to squeeze in last-minute requests or adjust our schedules.
With virtual events, we can deliver our content from a home studio. While speakers need to tailor their keynotes to create a unique experience specifically for the online medium, the added time of travel does not need to be a part of pre-speech preparation anymore. No getting locked out of my hotel room in nothing but a speedo for my next online event!
Saves Money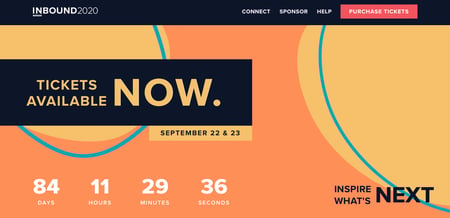 According to event software provider Bizzabo, businesses spent nearly a quarter of their marketing budget on events in 2019. Some of the costs for in-person events include booking a venue, securing a roster of speakers, paying event staff, getting signs and physical branding, and creating unique experiences for attendees.
This doesn't even get into event management software, event apps, and promotional expenses. Maybe your company had a budget for these things in the past, but there's no denying the high cost of putting on an in-person event.
With virtual events, physical event costs disappear. Most noticeable, the venue booking costs no longer eat up the entire budget. With some major concert venues (where large-scale business events also take place) costing as much as $500,000 per day, event planners can now put those dollars to use towards other parts of the event or other business initiatives.
On the attendee side, there's no longer a massive ticket fee. The all-access pass for HubSpot's INBOUND 2019 stood at $799; the same pass for the digital INBOUND 2020 is currently available $69. What's more, the general pass for INBOUND 2020 is completely free!
Now, this isn't to say that virtual events are cost-free. To run a great virtual event, you'll want to have more than your laptop webcam and a free Zoom account. Figuring out the cost of hosting a virtual event is no easy task, so I analyze virtual event costs here.
Creates Unique, Online Experiences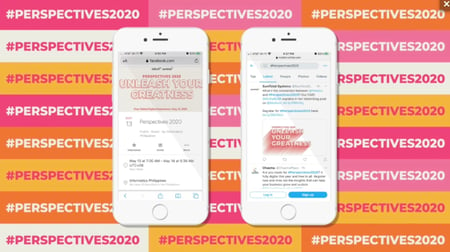 Physical events may have the feeling of sitting in an auditorium to hear a speech, wandering through trade booths handing out swag, and meeting up with fellow professionals over a coffee or nice glass of red wine (my choice). While virtual events can't replicate these things, they can offer unique experiences that change how we think of events.
Back in May, I gave a keynote at the Skillsoft Perspectives 2020 summit. Originally planned as a series of separate regional events across multiple continents, the event planners repurposed the series into one online event for a global audience. Attendees could tune in based on their time zone, and got treated to top-notch content from amazing speakers for 24 hours. The event even had musicians perform from New York for the audience.
What was particularly great was the event app and social media via the #perspectives2020 hashtag were super active during the 24-hour event as participants discussed what was happening.
Another example are the concerts happening in the video game Fortnite. A massive digital avatar of the rapper Travis Scott gave a performance of hit songs back in May, with the game environment shifting to give players an immersive experience full of special effects and new landscapes to explore. The game's concert had over 12 million online attendees, making it one of the most-attended events in world history.
Online events that cater to the digital medium give attendees something unique that can only happen virtually. When done right, these events can delight millions of people from all over the globe.
Better Event Feedback
Any event planner worth their salt will want to gather feedback about their event. They should be asking attendees what worked well, which speakers rocked the crowd, and what could be better for next time.
For an in-person event, attendees might give feedback through an event app or a net promoter score email in their inbox a few days after the event. But measuring these metrics for event success aren't so easy for an in-person event. Attendees don't want to be busy with their phones or checking their inbox — they want to be engaged by great speakers, entertainers, and like-minded peers.
With an online event, attendees will be on screens for the entire time. With the right event management software, you can send in-event engagement surveys and collect feedback immediately after an event. You can also very easily see how many people attended certain online sessions and which speakers seemed to get the most engagement from the audience beyond the old crowd volume test.
When every department feels pressure to measure performance, online events give event planners the ability to track metrics while still providing an excellent experience for attendees.
Take Advantage of Virtual Events for Your Business
Online events have clear benefits, but how does that apply to you right now? If you're thinking about creating your own virtual event, you'll want to have a clear strategy to maximize all the benefits that online events can have on your business.
As you consider these things, I can help you plan amazing virtual experiences, manage costs, and more. Reach out to me, and we can connect to create a world-class event that will win fans for your business.
Any good virtual event should have captivating speakers. I've given talks at virtual events, and have access to multiple studios to make for an amazing online performance. My keynote on Turning Customers into Fans can also be tailored for your audience. Here are some resources about my virtual speaking.
If you want to turn the potential of virtual events into tangible benefits for your business, contact me to see if I can help make it the best it can be.
And, for much more, please check out Virtual Events: The Definitive Expert Guide