Social Media | Thought Leadership | New Rules of Marketing and PR | Case Studies | Brand Journalism | Best Practices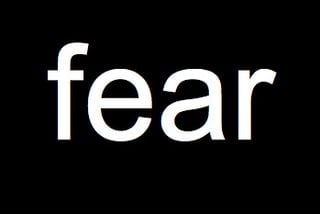 On the global speaking circuit, I frequently get pushback from audience members who work in highly regulated industries. They claim, erroneously, that laws like HIPAA and regulations like those from the SEC and the FDA forbid them from creating valuable content on the Web or engaging in social media.
Nonsense!
This is just a fear-based excuse perpetuated by lawyers in the pharmaceutical, healthcare, and financial services industries who want to avoid risk at all cost.
Ignoring the data
The fear is particularly shortsighted when considering the data on how people make decisions related to their health. Last week I delivered a talk at the National Healthcare Marketing Summit and had an opportunity to meet many marketers who are happily reaching their audiences with valuable information because they live in reality not fear.
According to data presented at the conference by Tim McGuire from Greenville Hospital System, Bill Moschella of eVariant, and Anne Theis of Salem Health, 80% of Internet users look up health information online.
More than three out of four people use the Web to make healthcare decisions!
Yet 64% of hospital marketing departments devote less than 25% of their marketing budget to interactive. Even more telling is how hospital marketers spend their time. 83% of hospitals devote less than 30% of staff time to interactive media.
This is ridiculous.
The fearful lawyers say "no" to the 80% of customers and potential customers who use the Web to research health? Fear means that hospital marketers are busy making brochures and TV ads instead of creating Web content?
Can your organization afford such a disconnect?!
Learning from Chris Boyer and Inova Health System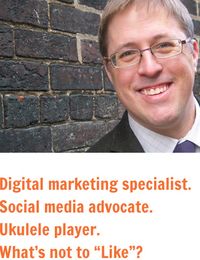 For example, Chris Boyer, Director, Digital Communications and Marketing, Inova Health System is doing a terrific job. Inova is Northern Virginia's leading not-for-profit healthcare provider, serving more than 1 million people each year.
Under Chris' leadership, Inova is active on social sites like Facebook, Twitter, YouTube, Google+ and Pinterest (and more). You can see all the social platforms on this page, which also has information on Inova's social media policies. In addition, Chris has a personal blog (as do others in the organization).
But it the content that Inova publishes to reach specific buyer personas that interests me the most. For example, there is a Life with Cancer site that contains valuable information for patients and their families.
In a world where others are fearful of creating content, Inova publishes videos like this one. Phil Gilbert's Story - Relief After Hip Replacement.
Content for Inova's buyer personas
In the last two years, Chris has transformed the Inova organization to be more focused on creating relevant content. I asked a bunch of questions so that we can all learn from his efforts.
"We take a lot of time understanding who our viewers are and actually write different types of content for different types of users," Chris told me. "Patients are using our patient and visitor information so they're looking for specifics about how to make their stay easier and we write with them in mind. Other people view our services and all the different clinical stuff that we provide at Inova. They could either be referring physicians who want to research what we're doing here or there could be consumers who are actually shopping for healthcare and we want to provide them content that's appropriate for them. It is written so that they don't have read through pages and pages of clinical content to get to the crux of what they're looking for."
Hire journalists
Chris manages the digital marketing and communications team, including a handful of editors and web graphics professionals as well as several part-timers.
A full time social medial manager on the team focuses on social media channels, although there's a lot of content interaction and cross-publication efforts because the lines between social media and the website are blurring tremendously at Inova.
Long-time readers of this blog know that I frequently talk about hiring journalists to create content. Professional reporters and editors, more than marketers and PR people, are the best staffers for content sites because they understand how to tell a story and don't fall back on product pitching. That's exactly what Inova has done.
"The two main editors for our website are actually former journalists," Chris says. "So they have experience in terms of writing; of course, they started in traditional media. But in the last few years, they migrated over to focus exclusively on online journalism and communications."
Manage fear
I wanted to know how Chris has dealt with the whole "fear" thing. Why has he been successful in hiring journalists and creating content when so many other management teams and legal departments simply say: "no".
"Healthcare organizations typically are very conservative in how they market or communicate about their services," he says. The main concern of management was that a shift to content marketing would mean a shift away from what they thought were the key differentiators of Inova Health System in the market that attract the best physicians. "It took a long time for us to educate that the existing content is not being lost, we're just providing it to each audience in the appropriate places. There will be pages for consumers, pages for physicians that are looking to refer or be employed here. It took a while for them to be comfortable with that."
Measure success
What about the whole ROI thing? With a team of people, there are significant resources devoted to this effort. Is it paying off?
"We use tools like Vocus to measure effectiveness," Chris says. "But I also manage, as part of my larger responsibilities, our CRM team and our customer relationship management database. So I've been creating a social media strategy that is aligned with our customer relationship management database so I can actually measure downstream utilization and ROI of our social media activity."
Chris is a bit of a social media ROI rockstar and was even filmed at a Mayo Clinic conference singing his Social Media ROI Rag.
Chris has three specific areas that he measures:
New patients. How many people become patients who first connected online either through content on the Website or social networks such as Facebook and Twitter.
How much money can be saved by using online tools. For example the existing Inova nursing communications is a printed newsletter that goes out to all nursing staff and it costs $80,000 a year to produce. So converting over to a blog they means eliminating that expense while increasing readership.
Long-term patient engagement and wellness. Chris measures patients (or potential patients) who get involved wellness programs. For example, Inova has email communications focused on how to have a healthy heart, how to eat well, and the like. He's looking for people who stay healthy because of the information they consume and how that effects things like re-admittance rates.
Advice to the fearful
With all of his success, I wanted Chris to provide suggestions to people in other regulated businesses.
"Realize that you don't have to transform your entire organization all at once," he says. "I found a lot of success in focusing on areas where there are some obvious opportunities and used social communications in those areas. Try something and see how it's working. You're gaining valuable expertise and understanding about how to use the tools. Eventually in most organizations once you introduce social communications to your portfolio, very quickly you'll start to see how it will start to augment, if not replace, some of the current ways that you're communicating."
No excuses
As Chris shows, content marketing is alive and well in highly regulated industries.
Isn't it time for your organization to eliminate fear?