Marketing | Best Practices | Fanocracy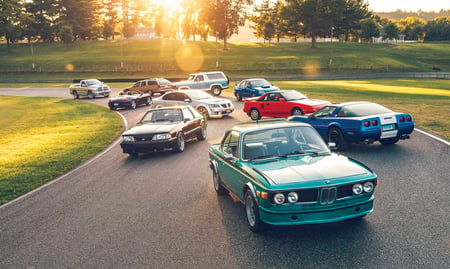 "Insurance sucks," says McKeel Hagerty, CEO of Hagerty Insurance Agency, a specialty provider of classic car insurance. "Nobody wants to buy insurance. It's not fun."
Rather than just talk up the company's insurance products like everyone else in the industry does, Hagerty came up with a knock-out creative idea: Build human connections between the classic car owners and his company that insures them. This personal relationship creates a massive Fanocracy!
This post is partly an excerpt from my new book that releases TODAY from the Portfolio division of Penguin Random House - Fanocracy: Turning Fans into Customers and Customers into Fans. I wrote Fanocracy with my 26 year old daughter Reiko. The book is about Fandom culture and how any business can grow by cultivating passionate fans.
The Hagerty story about building fans is among my favorites in the book so I wanted to share it on publication day!
Find What Your Fans Love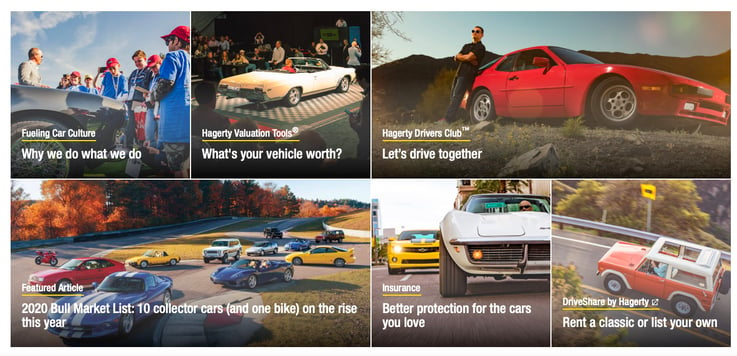 "As I started reflecting on the opportunity that we had in front of us, I thought that this isn't about insurance. Instead, it's really about protecting a person's passion for their car," McKeel Hagerty told us.
"I didn't have to invent the car and I didn't have to create the passion, I just have to tap into it and tie together the spirit around it. And, that's the core idea for us. It's the mechanism around which we have a much more emotional, relationship-oriented connection with our clients and how we get and keep our fans."
At over 100 car shows around the country each year, Hagerty employees are onsite, providing activities for classic car enthusiasts such as car valuation seminars, programs for young people to judge car contests (which gets car owners' families involved), and even a place where couples drive up and have their wedding vows renewed while they sit in their beloved vintage vehicle. Hagerty employees dress up as bridesmaids and groomsmen and a photographer captures the moment. Take about a memorable experience for fans!
At the classic car shows he attends, Hagerty is always thinking about other new ways to build bonds with the people who love classic cars. That's how he came up with the brilliant idea for a unique smartphone app.
"I've been going to car auctions for years and a funny thing that I discovered at auctions is there are usually only about ten people in the room actually buying cars and there are hundreds of people watching the auction as if it's some sort of spectator sport," McKeel says.
"They get the printed auction catalog and they wait for the hammer to go down and then they write in the catalog what the sale price was, their own little tally. And when I noticed everybody in the crowd was doing that, I realized we had an opportunity to create an app to help that process work."
Hagerty Insider is a free classic car auction tracker app that includes the ability to search cars coming up at auction, review past auction sale prices, and set a watchlist for vehicles of interest. There's also an option for classic car owners to create a profile of the vehicles they already own within the app and to get updates as the valuations of their vehicles as prices change in the marketplace.
"We had about 20,000 downloads in the first month that we launched!" McKeel says. "Now people can not only follow the auction where they are sitting, they can also see what the sale prices were at similar auctions in the past, plus it covers every live car auction happening simultaneously."
The ability to watch concurrent auctions is important in the classic car world because in January each year, the major auction houses, including Barrett-Jackson, Bonhams, Gooding, and RM Sotheby's hold simultaneous sales in Scottsdale, AZ over the course of a long weekend and it is impossible to be present at all of them. Hagerty Insider allows classic car enthusiasts to see what's going on at all the sales, and each time they do, they also see the Hagerty name.
"We like this idea that you are on the inside," McKeel says "Owning a classic car is one thing, but knowledge about it is this whole other dimension. People kind of show off and share with each other: 'Oh, did you know that car had such and such an option in 1965'? That's part of the currency around the passion space. Sure, we would we like to insure all these cars. But I also want to have people think of us as a hub of building their knowledge to enhance what they already know about cars and just to help them feel better about being a car guy."
As you will now see — he's nonstop! In 2019, Hagerty announced a new community initiative, its most ambitious yet: the Hagerty Drivers Club. For a fee of $45 per year, members receive a subscription to Hagerty's award winning magazine, premium access to the valuation tools, members-only events, discounts on select automotive products and services, and roadside assistance among other benefits. The 600,000 existing Hagerty Plus customers are given free club access and anyone, even people who are customers of other insurance companies, may join Hagerty Drivers Club.
"Our goal is to grow Hagerty Drivers Club to six million members," McKeel says. "That magic number represents a 'movement' when nearly everybody knows who you are."
On the minds of some classic car enthusiasts is the growing interest in both electric vehicles and driverless cars. Many people worry about the value of their investment in cars made 50 or 100 years ago when the way we get around is on the cusp of major change. The millions of people that will band together around the Hagerty Drivers Club will be a Fanocracy to reckon with in the debate over rights to the road.
"We expect Hagerty Drivers Club will be a hub and a convener of people who are passionate about all things automotive," McKeel says. "Together we have a bigger voice, which will be important as we inch toward autonomy. People who love to drive are going to want to have a say in how people-piloted vehicles and driverless cars share the road."
If you notice, none of these ways of connecting to classic car enthusiasts— Hagerty Drivers Club, being present at car shows, judging contests, being a catalyst for kids and families to get involved, building an app, and providing valuation tools — directly sells Hagerty's insurance products.
What they do instead is help Hagerty and his employees build strong personal relationships with existing and potential customers. It builds their Fanocracy.
Fandom Leads to Business Results
Here is a video of me telling the Hagerty Insurance story at Impact Live 2019.
It's particularly interesting that Hagerty, a company selling car insurance — a product many people say they hate — has developed so many fans. There are many products and services we consume in our lives that are similar, something that we just don't like to spend money on, like web hosting! Ha! Or pest control. Or dry cleaning. Hagerty developed fandom around car insurance, and that effort has greatly benefited their company's bottom line. They are now the largest classic car insurer, with double-digit compound growth since the inception of the business and in the coming year they expect to add 200,000 new customers!
Creating a relationship-based business is the key to success for any industry, even those that are claimed to be generally detested by their consumers.
"We went out and expressly challenged ourselves, how could we build fans," McKeel says. "We discovered we're pretty good at it. We have fun doing it, and it matters, because that is our word-of-mouth growth engine."
How To Build Fandom Like Hagerty
McKeel Hagerty realizes that his customers love classic cars and the culture that comes with them, not insurance. So, Hagerty Insurance provides customers with accessible, fun, and interesting content and experiences to help them follow their passion!
You have the ability to build a powerful fandom regardless of what industry you're in. Once you focus on what your customers love, then you can speak to their passions to build fandom. By putting the people you serve at the core of your marketing, you'll serve their needs and turn them into lifelong fans.
So, do you want to learn how to build fans like Hagerty Insurance?
My new book, Fanocracy: Turning Fans into Customers and Customers into Fans, explores ways for businesses to harness the power of fandom to grow and succeed.