Public Relations | Media Relations | Newsjacking | Best Practices
On Friday, I participated on a terrific panel discussion titled Get Famous Fast: Helping entrepreneurs win at media relations at the MassTLC Innovation 2012 Unconference.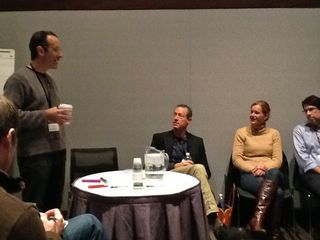 We had a great crew led by Scott Kirsner, the Boston Globe's Innovation Columnist and author of Fans, Friends & Followers to discuss this important topic.
Joining me as panelists were Kate Castle VP Marketing at Flybridge Capital Partners; Dave Balter founder and CEO of BzzAgent; Laura Fitton, HubSpot's Inbound Marketing Evangelist; and Matt Lauzon who co-founded Gemvara.
Since I was participating on the panel and chose not to multi-task, I gathered additional information needed for this report from a few sources including great posts about the panel by Fred Destin (who in true real-time fashion had his post up before the panel was over) Engaging with the Press and Kevin Kosh's Get Rich Fast? Get Over Yourself!, Scott's @ScottKirsner Twitter feed, and the 35 tips the panel created which were transferred to flipcharts (I snapped photos of each of the 5 pages).
While the MassTLC event was primarily for emerging technology companies, the ideas we generated on the panel are valuable for anybody looking to reach the media.
Here are the tips in the order we covered them with liberal post-panel editorial comments from me: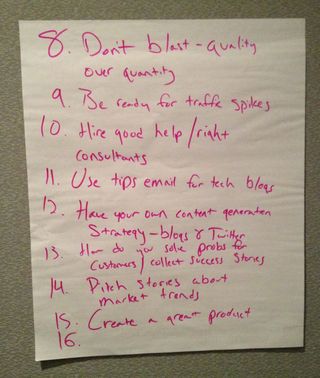 1 Look at which journalists have written about your competitors. Target them with appropriate outreach.
2 Don't just pitch! Send journalists complements, notes, ideas, feedback.
3 Use Twitter to understand who covers what, what they care about, and what stories they might be working on.
4 Don't underestimate the power of in-person meetings with journalists. I noticed that prior to the conference, Scott tweeted "Up early today. Heading over to the @MassTLC #uncon. Say hello and tell me what you're up to - esp. if we haven't met before!"
So had you been watching his feed and then saw him at the event, you knew that it would be cool to say hello. If you did, then you'd have a valuable personal contact with an important journalist.
5 Newsjacking! Use current events as hooks to breaking news. At this point I talked a bit about how to inject your ideas into a breaking news story and generate tons of media coverage.
6 If you update your Google Plus with breaking information that is valuable to journalists, it might get indexed in Google News and be found by them as they are seeking quotes and second paragraph information for their stories.
7 What do your customers read? Read that for ideas.
8 Don't blast your pitches to journalists willy-nilly. Quality is better than quantity.
9 If you are successful in generating an important media hit, be prepared for a spike in traffic to your site and an increase in requests for interviews from reporters at other news outlets.
10 Hire good help and the right consultants.
11 Many news sites have tip lines. Use them when you have something that's important. For example, TechCrunch has the following on the homepage: "So you've got the inside scoop on a story or topic that we've covered? We respect your anonymity. Feel free to directly email us at tips@techcrunch.com"
12 Don't just pitch the media. Have your own content generation strategy! Create videos, blog posts, infographics, Twitter feeds and the like to get your company noticed by the media.
13 Don't just talk about what your products and services do. Reporters don't care. Instead talk about how you solve problems for customers. Journalists love customer success stories, especially if you are giving it to them first (less so if the story is written up on your site for all to see).
14 Don't just pitch about what your company does. How about pitching a story about market trends?
15 The best press starts from companies that have great products.
16 Pitch reporters on your own rather than have agencies do it. Journalists are much more interested if a company founder reaches out to them then if a junior PR rep sends the email.
17 Be able to explain what your company does simply and quickly so that anybody can understand. Revise and rework your "cocktail party explanation" so it is short and simple.
18 Hone in on the essence of what you do with the five why technique.
19 If a journalist responds to your pitch with a request to interview you or wants to receive additional information, RESPOND QUICKLY. Right now. Not five minutes from now – NOW!
20 Make contact information easy to find on your site.
21 Eliminate the gobbledygook. Get rid of all the cutting-edge, mission-critical, best-of-breed, groundbreaking crap language.
22 Early stage companies should hire individual PR consultants rather than firms.
23 Create infographics and videos that tell your story.
24 If you do have an agency, listen in on pitch calls and take a look at pitch emails. Work with agency staffers to get the information right.
25 Conduct due diligence on PR consultants and PR firms you are considering hiring. Speak with their clients and ask about the press the agency helped generate.
26 Think about milestones and big events that a reporter might be interested in such as funding, a product release, the opening of your European office.
27 Reporters are humans. Find out what they like and dislike in their personal life. Find out what they are interested in and writing about and feed them stories that are not related to you. Help them build their stories.
28 What do your customers link to on Twitter?
29 To find the important bloggers in your marketplace, use Google search and Google alerts for long tail search terms.
30 Understand what writers do and what outlets they write for. Many reporters (like me) are what I called "multi-personality disorder types". We don't just do one thing. For example, Scott Kirsner writes a column in the Boston Globe, blog, moderates panels, speaks, founded the Nantucket Conference, has a column in the Boston Globe, is the author of several books, and is active on his @ScottKirsner Twitter! Do a little extra research to find out what the reporter you are targeting does.
31 Retweet bloggers and reporters. Reporters respond well to "heartfelt flattery". So flatter them.
32 Laura says: "Read Meridian by Alice Walker."
33 Know what you represent. Know what your brand is.
34 Negotiate everything up front. If you are offering something on embargo, get the agreement before you spill the beans on the story.
35 Don't lie. Saying "no comment" is okay.
Inside the brain of Scott Kirsner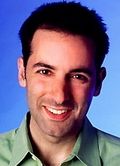 Scott spoke for a few minutes and gave a bunch of ideas for what he personally likes and dislikes.
- Journalists will NEVER fill out a "contact us" form on your press page. They want a real name and number.
- I listen better to people directly involved (the founder, the VC, the angel, a customer) than people paid to pitch (PR).
- In-person connections are where it's at: I want to see companies in their natural habitat, when they innovate, not when they have a PR agency.
- Exclusives: I hate it when Fred Destin lets his stories slip to other outlets.
- Keep it simple: if you cannot explain to me what you do crisply and intelligently without using 3 letter acronyms, I won't engage. Get your cocktail party explanation down! Don't assume I'm an insider.
- Timeliness is everything: once you have someone hooked for a story or if you want to react to one of my questions, do it real time or do not do it at all. And be available for the press!
- Make sure your milestones are newsworthy: launching product isn't. Landing Boeing as a customer, hiring 100 people or getting Jack Welch to be your CEO are.

Panel photo: Ken Kosh via MassTLC blog
Scott Kirsner photo: @ScottKirsner
Flip Chart photo: David Meerman Scott