Join Me In Panama: Geoversity's Designing With Nature Event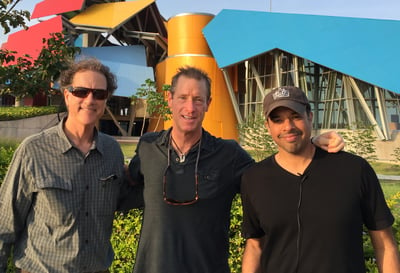 Geoversity's The Nature of Business Executive Program 2018 is a five-day experiential and interactive program where "restless creatives" including CEOs, executives, and entrepreneurs team up with business leaders, best-selling authors, artists, musicians, scientists and designers to gain practical insights from nature that will help them drive their businesses to new levels of performance.
NoB18 is January 30 – February 4 2018 in the Republic of Panama
Executives are finding in nature the peace and quiet they need to unleash their best creative and problem-solving talents. I certainly do! This will be my 5th journey to Panama and every time I learn something remarkable that transforms my own work in surprising ways.
Join me at this intimate event with some 40 CEOs and CXOs. The faculty is stellar, and includes:
Verne Harnish: Founder of Entrepreneurs Organization (EO), Gazelles CEO, and bestselling author of Scaling Up
Dr. David S. Ricketts, Innovation Fellow at the Technology and Entrepreneurship Center at Harvard University (TECH)
Jay Harman, author of The Shark's Paintbrush, who built Australia's largest tech firm to a market cap of $3 billion and has scaled several firms using biomimicry
The adventure starts with a ground-breaking and completely off-the-record dialogue with the legendary video game designer and Ubisoft senior executive Tommy Francois who is leading the creation of some of the industry's most ambitious and outstanding projects. Learn about Geoversity's unusual "game experiment" in collaboration with Ubisoft.
Learning from Nature in Panama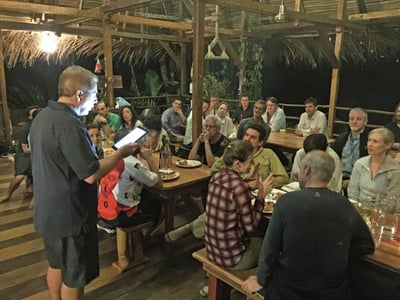 We will be venturing into two dramatically contrasting settings.
For the first two days, you will participate in workshops and events at the high tech City of Knowledge, Latin America's leading technology and education park, and at the Frank Gehry-designed Biomuseo at Pacific entrance to the Panama Canal.
On days three and four you're in for a dramatic change of scenery as we bring our conversation to a rustic oceanside resort on a private island. This densely forested island paradise is on the edge of one of the world's most important ecological hotspots.

Host to over 100 years of research led by the Smithsonian Tropical Research Institute, Panama is the most studied tropical area in the world. No place on the planet offers more scientific and natural resources for learning about the workings and patterns of natural systems.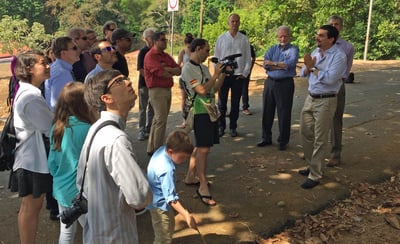 Why settle for a PowerPoint presentation? Join us and actually experience Mother Nature at work in one of her greatest laboratories. Meet some of her students, that is major figures in the life sciences and natural design, who can help you unlock some of the riches she has been developing over the last 3.8 billion years.
The program fee includes local transportation, a plane charter flight over the Panama Canal and the 10,000-acre Mamoni Valley Preserve on the way to San Jose Island; lodging in the historic Central Hotel of Panama City and at the island resort Hacienda del Mar; ocean kayaking; meals; materials; and world-class Junglewood musical performances directed by Grammy-Award winning sound engineer and producer Rob Griffin.
Join us for five days of camaraderie with a select group of fellow restless creatives and thought leaders in a diverse and richly interactive program of discovery, adventure and reflection in nature.
For more information and to apply or contact me directly if you have questions.