Speaker Representation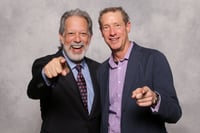 For speaking engagements, I'm represented by Tony D'Amelio.
You can reach Tony or learn more by visiting damelionetwork.com.
Contact Me by Email
The best email is David@DavidMeermanScott.com
I check my electronic messages throughout the day and typically I respond quickly. However if I am traveling, speaking at a conference, or having fun somewhere, it might take a bit longer.
(Please do not add me to your email list without my permission. Thank you.)
Physical Stuff
David Meerman Scott
Freshspot Marketing LLC
32 Turning Mill Road #200
Lexington, MA, 02420