Here's why modern marketing began in 2007
Marketing | New Rules of Marketing and PR | Research and Analysis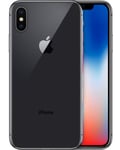 I've been playing with my new iPhone X for the past week and I absolutely love it. What an amazing device!
I got to thinking about my original iPhone 1 and how revolutionary it was when released in 2007, just ten years ago, so I dug it out of a drawer and played with it too. Fooling around with my apps, I realized how many technologies that are essential to modern marketers got started in the year 2007.
Here are a few of the marketing developments from 2007 that are important to me.
The iPhone 1 released in 2007. This remarkable computer ushered in the era of the smartphone with third party apps and multiple functions. As I was learning the new swipe and facial recognition features of my iPhone X, I wanted to compare it to my original iPhone 1. After charging, the ten-year-old iPhone powered right up! The two units look amazingly similar. Apple got it right the first time and the company is still spot on. Marketers who were paying attention to the iPhone 1 realized that the future of reaching people in the 2010s would be via mobile.
Facebook launched Facebook Pages in 2007. Extending Facebook beyond individuals, Facebook Pages allowed brands and celebrities to interact with their customers and fans via the Facebook platform. Facebook marketing took off as an important strategy with the launch of Facebook pages and the social network now reaches two billion people.
The tipping point for Twitter's popularity was SXSW 2007. During the South by Southwest Interactive conference that year, Twitter set up screens for people to see what was happening in real time. This remarkable view into what people were saying in real-time prompted many influential tech people to sign up for the new social network and usage increased from 20,000 tweets per day to 60,000. Twitter was off and running.
Google launched universal search in 2007. Universal search merged the various content types that Google indexed into one search result. Universal search means websites, news, videos, maps, blogs, images and so on appear in results rather than requiring that searchers go to different Google sites. This development was important to marketers who want to appear at the top of the natural search results and also led to massive revenue growth for the Google AdWords advertising program, helping Google (and parent company Alphabet) become one of th emnost profitable companies in the world.
Radiohead self-released their In Rainbows album in 2007. Bypassing the traditional record label business model, the band sold digital downloads of their album directly to fans at whatever price they chose to pay. This led to the crowdfunding phenomenon and the music industry has never been the same since.
Amazon Kindle launched in 2007. With an initial 90,000 books available in the Kindle store (including my New Rules of Marketing and PR) and most selling at $9.99, the e-reader revolutionized how people read books. I purchased a Kindle 1 and have had a bunch of new models ever since. I now use the latest generation Kindle Fire HD 8. After Kindle, the book business has never been the same.
HubSpot released its first product in 2007. The HubSpot marketing platform revolutionized how small- and medium-sized businesses do their marketing, bypassing traditional advertising channels and reaching customers directly with Inbound Marketing. Today, over 34,000 customers in more than 90 countries use HubSpot's services. (Side note: I joined the HubSpot advisory board in 2007 and I am still an advisor today.)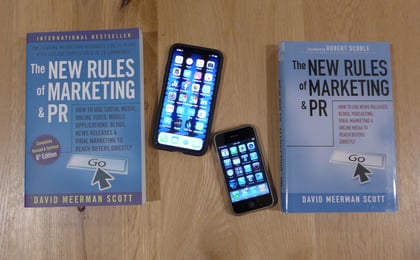 The first edition of my book The New Rules of Marketing and PR released in June 2007. New Rules was the first book to articulate that the future of marketing was to create content to reach buyers directly with blogs, video, infographics, images, and the like. The first edition became an international bestseller and I've updated it regularly since then. Now in a new 6th edition, New Rules has sold more than 375,000 copies in English and is available in 29 languages from Albanian to Vietnamese. The interesting thing about New Rules is that the strategies as I wrote them in 2007 haven't changed. The different in each new edition are the tools we have to do marketing as well as the best examples of success.
2007 was a pivotal year indeed! And so is 2017
But as I write this, I'm thinking that 2017 is also fascinating to me in ways that 2007 was. Artificial Intelligence and blockchain technologies that are just beginning to be used by marketers are likely to become increasingly important.
Might we look back from 2027 and say that 2017 was the year that marketing changed again? I think that is a distinct possibility. Time to study up!