I'm super excited to announce that my new book Fanocracy: How to Turn Fans into Customers and Customers into Fans will release January 7, 2020 from Portfolio, the business book division of Penguin Random House. The book is about Fandom culture and how any business can grow by cultivating fans. I wrote Fanocracy with my 26-year-old daughter Reiko.
The idea for the book came about five years ago because when Reiko and I would get together or when we would communicate via email and text – frequently we would discuss fandom. The Grateful Dead and the Apollo lunar program were frequent subjects (my passions) while Reiko would bring up her love of Harry Potter and cosplaying at Comic Con.
I recognized that I have forged deep, life-long friendships with those who are as passionate about live music as I am. Reiko had the exact same experiences with her friends around her love of writing and sharing fan fiction.
We both agreed that fandom is not only a prescription for a more rewarding life for us, it's also a way to do business! The initial idea for the book was clear. So we began our research.
Fanocracy: The power of making business personal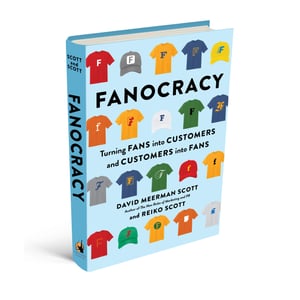 Over the past five years as we have spoken to thousands of people around the world, we've continuously heard something loud and clear. The pendulum has swung too far in the direction of superficial online communications at a time when people are hungry for true human connection.
We're heard from so many people that they are missing something tremendously powerful: genuine relationships with the companies they do business with.
At the same time, people told is they are most invested in that which creates a sense of intimacy, warmth, and shared meaning in a world that would otherwise relegate them to a statistic.
This is what creating a fanocracy is all about.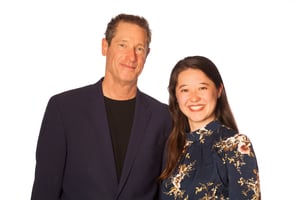 A fanocracy is about the success that comes with developing passionate fans of your business. We learned that you are much more likely to build fans when you have a deep understanding of fandom culture yourself.
A fanocracy develops when an organization honors fans and consciously fosters meaningful connection among them. And beyond the financial benefits, a fanocracy spreads more joy and inspiration to the world at large!
We invite you to go on the Fanocracy journey with us. Our book will release on January 7, 2020. Meanwhile, you can learn more at fanocracy.com. Throughout 2019 and into 2020, I will be sharing many examples of Fanocracy on my blog and via social media.
Fanocracy at your organization
The ideas of Fanocracy make for a fascinating topic at live events, on Webinars, and in podcast discussions. I've got some exciting opportunities for those who book me early. Please contact us for details.