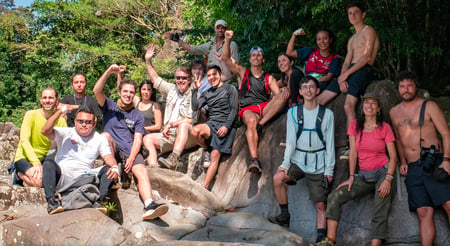 I've heard from students who tell me that remote learning just isn't providing the school experience they crave. When they can't physically interact with their peers, young people are missing out on an important way to learn and grow. College students give failing grade on return to campus. Many parents tell me they are worried.
Considering that we are unlikely to have a Covid-19 vaccine any time soon, this might be the perfect opportunity for students to take a gap year.
If students have already started the year and are miserable, why not withdraw and do something better.
My daughter Reiko took a gap year between her undergraduate education and medical school. She worked, traveled to several continents, and wrote a book. She dyed her hair bright red. She experimented. And she came back from the year energized and ready for medical school.
As parents, we've got a unique opportunity to make a massive difference in our children's' lives in countless ways. Pushing educational success at all costs isn't one of them. Instead, we should encourage and celebrate diversity of educational experiences including supporting ways that young people can explore themselves and the world.
GeoYear 2020-2021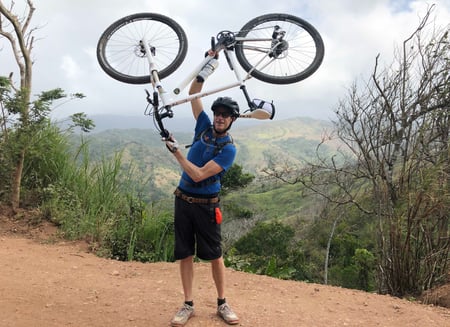 For the past ten years, I've been heavily involved with Geoversity, an incredible non-profit in Panama. Geoversity is working for bioregional conservation and socio-ecological renewal in Panama's Mamoni Valley–one of the World Wildlife Foundation's Top 20 hotspots for biodiversity.
I visit the Mamoni Valley every year to get re-energized, to learn, and to provide significant financial support to the many important programs that Geoversity creates to help the planet.
In January, I delivered a keynote speech at Parlatino, the Seat of the Latin American Parliament in Panama City where I met Dr. Tamsin Woolley-Barker, an Evolutionary Biologist and the author of TEEMING: How Superorganisms Work to Build Infinite Wealth in a Finite World (and your company can too).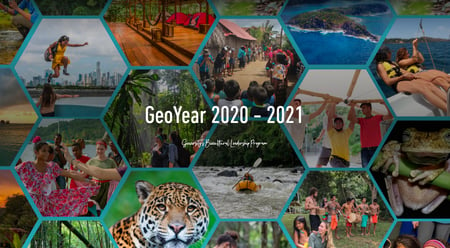 At that event, my friends at Geoversity started cooking up an amazing gap year program which Tamsin would lead called GeoYear.
"The need for living systems thinking and design capabilities is so urgent," Tamsin says. "We are alive, designed by and for the same kinds of volatility and complexity we face today, the same as every other living thing. Unfortunately, most of us have been heavily schooled in reductionist efficiency. This is not how living things evolve and develop, and imposing this kind of simplification on living complexity is a very dangerous thing––as our present viral situation attests. Our naturally talents for innovating and adapting to change languish and erode. Geoversity's School of Biocultural Leadership aims to change this."
The GeoYear curriculum is quite special, featuring an incredible line-up of pioneering thought leaders, unique hands-on opportunities, and once-in-a-lifetime experiences, including living systems leadership skills like "teeming for organizations," biomimicry, and regenerative design, as well as living ecology, anthropology, sustainable design, conservation approaches, storytelling, and media.
Learn more about GeoYear here.
I can think of no better gift for a young person today.