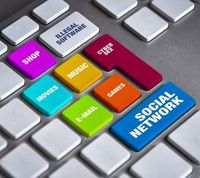 I've been thinking a lot about how organizations extend the use of social networking beyond the marketing department. You've probably thought about this too or are even implementing it at your company.
It seems there are three phases of development as an organization matures its social business:
1) Fear and distrust of social networking and a culture of saying "no" to tools like Facebook, YouTube, and Twitter. I'd say this is where 25% of companies are right now.
2) Putting a few people in the marketing department "in charge of that social stuff." This is where more than half of companies are today.
3) Developing a social culture throughout the organization, including social business in each department. Less than 25% of companies have matured to this stage. IBM is there. The U.S. Department of Defense is too.
Many others have written on this theme.
Just this weekend, I found these posts:
Jeff Bullas asks: Who Is Winning At Social Media Marketing: Ford or General Motors? Jeff talks about how Christopher Barger at GM and Scott Monty at Ford are leading the way in social media. I've travelled to Detroit to meet with both and have video interviews with Christopher and Scott. I can say with certainty that both of GM and Ford are pushing social business down into the organization.
Also writing on this theme is Peter Kane who asks: Why You Don't Need Your Communications Team? Peter asks who's important on the communication front? Customer service representatives? Sales departments? The $10 per hour worker on my floors? Peter answers his own question by stating the obvious: All are. All are new marketers.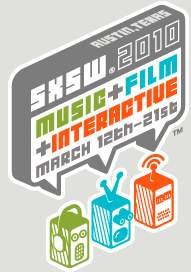 I'll be exploring this theme at South-by-Southwest next week when I lead the Future15 panel on social business. It is scheduled for 11:00 AM Austin time on Tuesday March 16. If you're at SXSW please stop by the discussion. If not, watch the #SXSW hashtag then.
Each Future15 session consists of a two-hour block of time focused on one particular theme The theme of the session I am leading is Social Business and presenting with me, each for 15 minutes, will be:
1) Marketing goes social
David Meerman Scott, The New Rules of Marketing & PR
3) Customer service goes social
Melanie Baker, PostRank
4) Hiring and recruitment goes social
Jeff Berger, KODA
5) Workplace Collaboration goes social
Nilofer Merchant, Rubicon
6) Outsourcing goes social
Bert Dumars, Newell Rubbermaid
7) Q&A session with entire group.
What do you think about social business?
Image: Shutterstock / stevanovic.igor