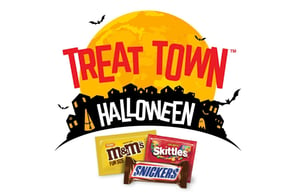 What does an enormous candy company do for the biggest candy day of the year during a pandemic? Mars Wrigley decided to make Halloween virtual with the launch of TREAT TOWN™, a trick-or-treat website and app. There are millions of fans of Halloween, many disappointed that in their community going door-to-door is not allowed this year.
The question is, will kids (and their parents) take the time to learn how to use TREAT TOWN? Whenever a new social network launches there is a steep learning curve for those who choose to jump in. I've poked around on TREAT TOWN and that seems to be the case here too. For those who take the time to learn the app and get friends and neighbors involved, it could be a great way to salvage the popular holiday.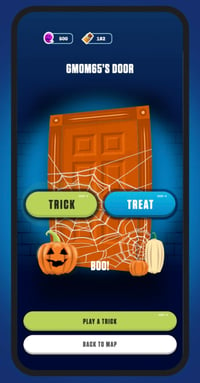 Throughout the month of October, parents can use TREAT TOWN to buy Mars Wrigley virtual candy credits which are redeemable for the real stuff including iconic brands like M&Ms, Skittles, and Life Savers.
Parents build and decorate a virtual house, host trick-or-treaters, and customize their virtual door with spooky décor and sounds.
Kids can choose their personal avatar, with options like monsters, vampires and more, along with face features, costumes and accessories.
Anybody can sign up to TREAT TOWN for free, but Trick-or-Treaters younger than 18 years old can only sign up through a parent account with parent/guardian accompaniment, which means parents can keep an eye on what they are doing, just like if they were walking together in the in-person neighborhood.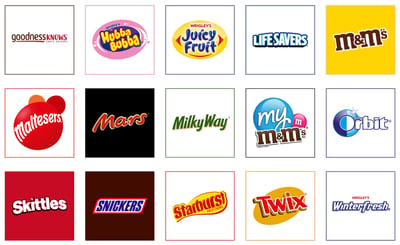 Trick-or-treaters can then virtually go "door to door" visiting friends and family across the country, collecting Mars Wrigley candy credits that can be exchanged for real candy online or in store at national retailers.
"Halloween is a mega-moment at Mars Wrigley and we've tried to think of everything our consumers might need in 2020 to embrace both familiar and new Halloween traditions," says Tanya Berman, Mars Wrigley's head of seasonal marketing. "We quickly pivoted to the totally new TREAT TOWN platform so families, friends and communities have the entire month of October for inclusive, digital celebrations that create better moments and more smiles this Halloween season."
I like what Mars Wrigley has done with TREAT TOWN and I hope that parents and kids jump in and have fun.