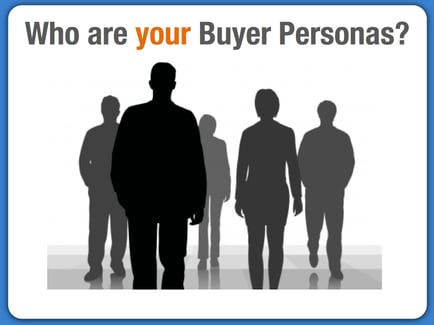 The online relationship begins the second a potential customer hits your homepage. The first thing he or she needs to find is a self-reflection. That's why you must organize your site with content for each of your distinct buyer personas.
How do your potential customers self-select? Is it based on their job function, on geography, or on the industry they work in? It's important to create a set of appropriate links based on a clear understanding of your buyers, so you can quickly move them from your homepage to pages built specifically for them.
What problems do you solve for buyers?
One way many organizations approach navigation is to link to landing pages based on the problems your product or service solves. Start by identifying the situations in which each target audience may find itself. If you are in the supply chain management business, you might have a drop-down menu on the homepage with links that say, "I need to get product to customers faster" or "I want to move products internationally."
Each path leads to landing pages built for buyer segments, with content targeted to their problems. Once buyers reach those pages, you have the opportunity to communicate your expertise in solving these problems—building some empathy in the process. Then you can move customers further along the buying cycle, handing them off to a salesperson when appropriate.
Nobody cares about your products and services except you
As you build a site that focuses on your buyers and their purchasing process, here are some tips to consider.
1) Develop a Site Personality- It is important to create a distinct, consistent, and memorable site. The tone of voice of the content will contribute to that goal.
2) Photos and Images Tell Your Story - Content is not limited to words; smart marketers make use of nontext content by including photos, audio feeds, video clips, cartoons, charts, and graphs and the like to inform and entertain site visitors.
3) Include Interactive Content Tools - Anything that gets people involved with the content of a site provides a great way to engage visitors, build their interest, and move them through your sales cycle. Examples of interactive tools include the stock quoting and charting applications found on financial sites and "email your congressman" tools on political advocacy sites.
4) Make Feedback Loops Available - Providing a way for users to interact with your organization is a hallmark of a great site. Easy-to-find "contact us" links are a must, and direct feedback mechanisms like "rate this" buttons, online forums, viewer reviews, and opportunities to post comments provide valuable information by and for site visitors.
5) Make Sure Your Site Is Current - Many people are so busy creating new content for their sites that they forget to ensure that existing content is still current. Websites tend to become outdated quickly because of product changes, staff turnover, and other factors.
6) Include Social Media Share Buttons - A great way to extend the potential reach of your content, to people you do not even know yet, is to make it easy for readers to share it with their networks. Share buttons do this best. Your videos, white paper download pages, blog posts, and similar content should definitely have them.
7) Think about Your Buyers' Preferred Media and Learning Styles - Some people prefer to read when researching an organization and its products and services, while others prefer audio or video content. And many, like me, consume all three.
8) Create Content with Pass-Along Value That Could Go Viral - Web content provides terrific fodder for viral marketing, the phenomenon where people pass on information about your site to their friends and colleagues or link to your content on their blogs. When content proves interesting or useful, visitors tend to tell friends, usually by sending them a link.
If you remember one thing, it is this: Create a website based on your buyers problems rather than your own ego. Nobody cares about your products and services except you. What people care about are themselves.