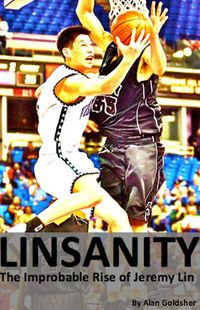 Here's a new book you can get on your Kindle: Linsanity: The Improbable Rise of Jeremy Lin
What?! Jeremy Lin has been the hottest sports story for less than two weeks and there's already books about him?
Welcome to the new world of Newsjacking via Kindle.
This book is by Alan Goldsher and according to a Fast Company author interview with him, it took 72 hours to write a 15,000-plus-word manuscript, 36 hours using Vook technology to build the e-book, and then another 24 hours to arrange distribution.
And now we're not only talking about Lin the basketball player, we're also talking about Lin the book and about author Alan Goldsher.
Newsjacking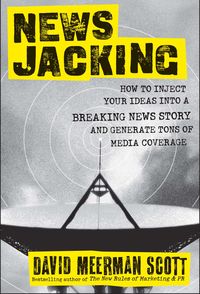 Whenever there is a hot story in the news, there is an opportunity to create and publish original content that the media will find and will get you coverage.
Newsjacking can be by writing a blog post, doing a YouTube video, creating an infographic, or even publishing a book on Kindle.
Business-to-Business and Nonprofits too
In B2B markets, I'm imagining a scenario where a new regulation hits an industry and some smart person does a speedy analysis of what it means for the industry and publishes that as a Kindle book.
Or in the nonprofit world, a natural disaster strikes and people are looking for how to help the victims and how to protect themselves in the future.
Write the book quickly and get it out fast. Then blog it, tweet it, and send a media alert about it.
The Newsjacking aspect comes in because the media, looking for background on a story, may read and then cite the book in their stories on the new regulation.
Newsjacking is cool. It's fun. And it gets you ink!
A hat tip to Tony Faustino who alerted me to this story. Hey Tony, you newsjacked the story of the Kindle newsjack of Jeremy Lin. Nice work!